Vid Pick: Lucy and the Rats – Melody
Friday, June 29, 2018

If hearing the name Lucy and the Rats inspires visions of an old school punk rock band, you're on the right track, as the London-based, Lucy Spazzy led foursome are a little bit punk rock, with early '80s era pop-rock, and garage rock, taking the lead.

Spazzy – with Manu (Thee Tumbitas) on drums, and Mike Animal Cannibal and Joe To Lose (Los Perros, Johnny Throttle) on the "twin guitar assault" – formed Lucy and the Rats after moving to London from Australia, where she was one third of the sister trio Spazzys,

Now three years into their existence, Lucy and the Rats recently released their self-titled full length debut, the latest single off of which is "Melody."

I caught up with Lucy to find out more about her "Melody," as well as her favorite moments from the band's jam sessions, and when we might see her and her Rats take over America.

If you had to describe the ethos of Lucy and the Rats to someone uninitiated to your music, what would you say about the band?

Well, it's a band we started just for kicks, so I'd say it's all about having fun!

We don't take ourselves too seriously, and we love playing together. We love melodies and harmonies and rock n roll, and we wanna gave a good time all the time.

Let's talk about your latest single, "Melody." What inspired the song? Personally, I think it sounds like it could be about inspiration itself.

That's funny because you're right! I wrote that song one day when I was sitting around at home really bored. I just picked up a guitar to fiddle around and kill time, and it wrote itself.

It made me super happy to play that chord progression, and sing that melody, so I just sung it, and kept it simple. It's all about the feeling you get when you're messing around playing guitar, and when you just nail a melody that you wanna sing over and over, so that song is actually quite literal.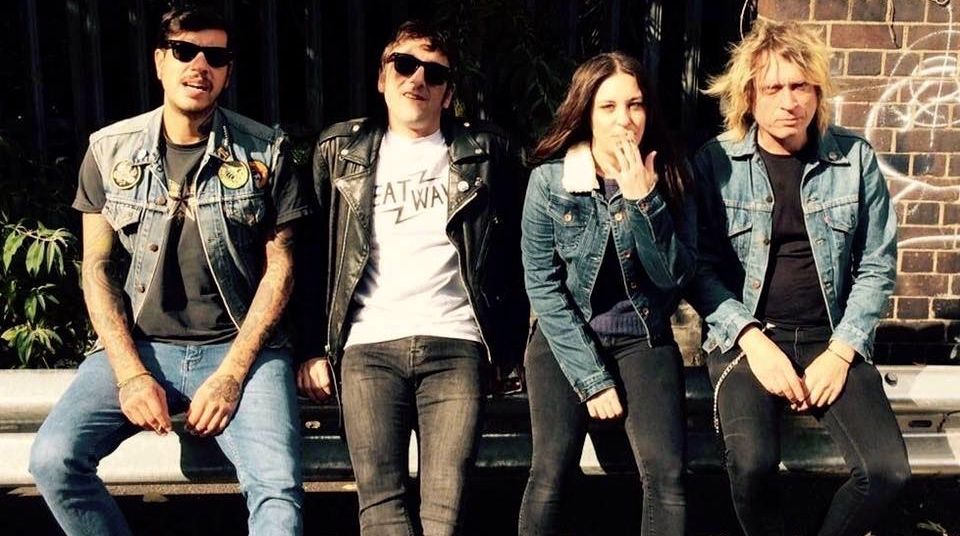 Are there any places, people, or moods, that you find inspire you most?

I find I'm most prolific when I have time to download and deconstruct things that are happening around me. I'll play guitar, and sing along, just to kill time – it's a habit, and something I enjoy doing – so I make up words that drive the creation of a melody, like the rhythm of the words and all that. Usually I think it's all bullshit, or that I'm being really cryptic by using the typical rock n roll "love" cliche when it's actually about a shitty day at work, but I probably won't know what it's actually about until it's done! Sometimes I'll listen back to a song months later and think – holy shit! This song is about this, or that – and I'm shocked.

Who came up with the concept for the video for "Melody," and were there any challenges in filming it?

That was Joe and Manu. The guys all live together and I'm always hanging out at their place, so they thought it was obvious that it's just at home doing what we do.

We practice around the corner, and really the video is actually a day in the life of the Rats. So needless to say it was very easy to make.



You moved from Australia to London in 2015. What motivated you to make that move, and was there any sort of culture shock involved when getting situated in your new stomping grounds?

I moved over from Melbourne. I dunno why. I just felt like a change and a challenge at the time, so I went for it. It was really easy to settle in and now it's home – the people, the bands, the city and the scene … I love it all. Never ever going home! 

Lucy and the Rats differs greatly from your previous band, Spazzys. What do you attribute that change in style to? Was it the change of scenery? Did you get into a whole new scene?

I'd say it's all of those things. Another factor is growing up. I'm not writing the songs I did when I was a kid. Also the Spazzys had three song writers, so that's going to have an impact on the sound.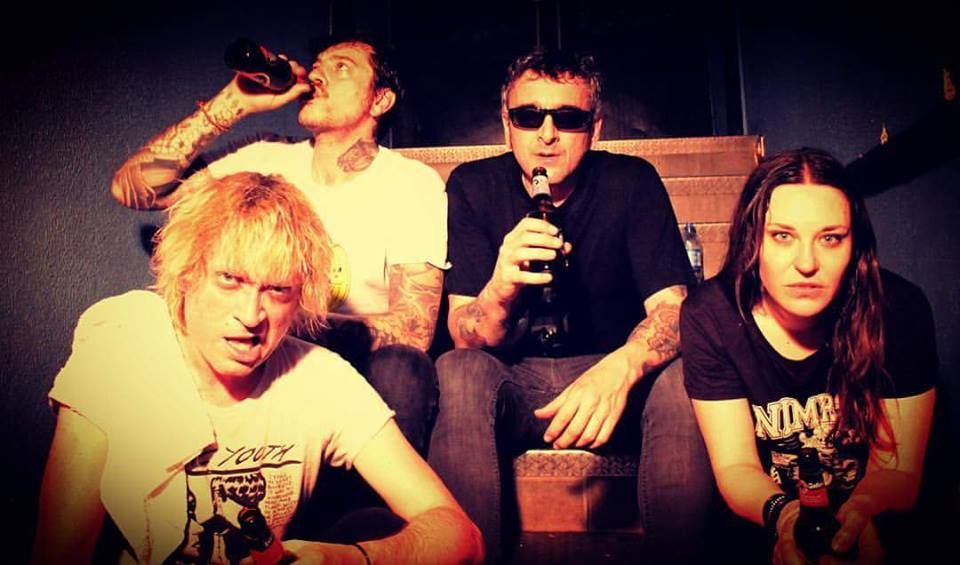 Being that you've been honing your sound as a band for three years, what were some of your favorite moments from the initial Lucy and the Rats jam sessions?

I gotta say hearing the guys try to sing some of the harmonies cracks me up. They take the piss – I hope! – singing really sweet oooohhs and ahhhs really out of tune, and it's very funny.

These guys have always played in garage, or punk, bands, so the melodic side is new.  

As someone who has toured the world, what's the closest you've come to getting arrested, or potentially causing an international incident, while on the road?

Luckily we haven't come close to being arrested for the stuff we get up to. 

Finally, is there any chance Lucy and the Rats will hit the U.S. this year?

A tour for 2019 is in the works!

For more Lucy and the Rats check them out on Bandcamp, and follow them on Facebook.



Labels: Vid Picks
posted by Adam Bernard @ 7:00 AM