Pop Shots – Too Much?
Monday, June 04, 2018

Welcome to your weekly dose of pop world musings. Covering all things pop culture, this week Pop Shots is hitting you with thoughts on everything from my wild idea for when Jessie J hits NYC, to Taylor Swift's fan base having an over the top reaction to a joke, to Snoop Dogg's latest experiment in excess, and since this is Pop Shots you know everything is seasoned with a little bit of attitude.

* Jessie J has announced a fall tour in support of her latest project, R.O.S.E.. The tour, which will be her first North American venture, will run from October 3rd through November 4th, with an NYC date just four days after my birthday. Holler at me Jessie, and help me celebrate my 40th in style!

* Nicki Minaj shot down rumors that she's romantically involved with Eminem. This is disappointing, as I was really hoping she was going to start a trend of hot female artists dating soon-to-be-approaching middle aged guys.

* Korean boy band BTS debuted at #1 on the Billboard 200 with Love Yourself: Tear, marking the first time a K-pop band has been in the top spot. Their song, "Fake Love," also made history, becoming the first K-pop single to debut in the top ten of the Billboard Hot 100. BTS' reign at the top of the albums chart was a short one, however, as Shawn Mendes bounced them from the #1 spot with his latest album, a self-titled effort. What all of this tells us is that the most popular music today is stuff you can't actually hear because all of it ends up being screamed over by 14 year old girls.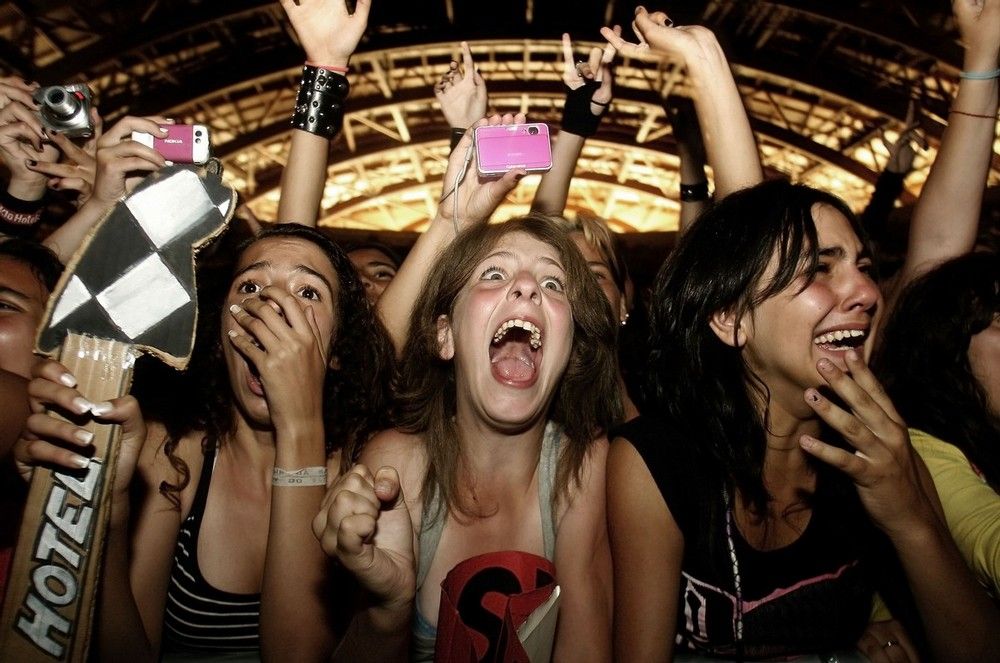 * In an interview with Taylor Swift after her set at the Biggest Weekend festival in Swansea, Wales, BBC Radio 1's Greg James noted the incredibly sticky and humid weather conditions, joking with Swift, "I think you need to have a shower now." Swift replied, "I agree, and I'm not offended that you said that. There's a lot going on and none of it's good here." This set off a firestorm among Swift's social media followers, who denounced the interviewer for the comment. Apparently we've reached the point where even talking about the weather has been deemed offensive.

* At BottleRock Napa Valley, Snoop Dogg set a Guinness World Record during his set, creating the largest-ever glass of gin and juice. The glass stood five feet tall and three feet wide, with the juice, donated by Whole Foods, being mixed with 180 handles of Hendricks gin. If no one was simultaneously working on the world's largest Alka-Seltzer tablet, I can't imagine the next day felt too good.



* Drake and Pusha T are currently embroiled in a good ol' fashioned rap beef, with each artist fashioning diss tracks about the other. If you're wondering who's currently winning this battle, I'll give you a hint – one of these men co-wrote "Grindin'" and "What Happened To That Boy," while the other was on Degrassi, and roots for the Toronto Raptors.

* Prince's private retreat in the Turks and Caicos Islands is up for auction. Hey, maybe that woman from Trading Spaces who wanted a Prince room can finally make that dream come true … you know, if she happens to have a spare $15 mil lying around, as that's the prediction for how much the home will go for.

* Finally, I recently discovered the music of London-based artist GIRLI (I know, some of you will say, "You're late to the party, Adam!"), and I'll be legit surprised if her fun, empowered, brand of pop doesn't make its way over the border and on to American Top 40 radio. Her latest single is "Play It Cool," and there's no way you can play it cool while listening to it.




And with that, my time is up for the week, but I'll be back next week with more shots on all things pop.



Labels: Pop Shots
posted by Adam Bernard @ 7:00 AM