Pop Shots – Back In The Saddle
Monday, April 23, 2018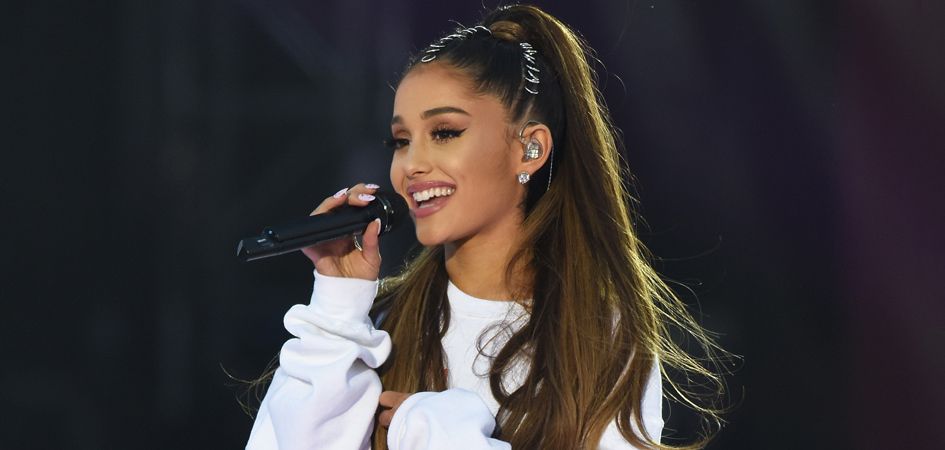 Welcome to your weekly dose of pop world musings. Covering all things pop culture, this week Pop Shots is hitting you with thoughts on everything from Ariana Grande being back on our radios, to Drake being back at #1 … even though he never really left, to Lauryn Hill going back out on the road, and since this is Pop Shots you know everything is seasoned with a little bit of attitude.

* Ariana Grande released new music this past Friday, as "No Tears Left to Cry" gave fans their first taste of something new from her since 2016's Dangerous Woman LP. As an Ariana Grande fan, I'm excited. As a man who's pushing 40, it's weird to admit I'm an Ariana Grande fan.

* According to TMZ, Maple Leif Garrett, aka Justin Bieber, reportedly fought a man at a Coachella party, allegedly punching the unnamed person after seeing him grab a woman by the throat. I foresee a huge raise to whoever in Bieber's team managed to plant this "Bieber as a tough guy feminist superhero" story.

* To no one's surprise, Cardi B's Invasion of Privacy debuted in the top spot of the Billboard 200 albums chart this past week. I guess she can now afford a few more pairs of those bloody shoes.



* In more chart news, Drake replaced himself at the top of the Billboard Hot 100 this past week, as his song "Nice for What" debuted at #1, knocking another one of his songs, "God's Plan" – which had spent 11 weeks at #1 – out of the top spot. This reminds me of back in 2009 when Black Eyes Peas spent 26 consecutive weeks at #1 with two of their songs, "Boom Boom Pow," and "I Gotta Feeling." You know, I gotta feeling that in nine years Drake's music will be just as fondly remembered as those two hits.

* Kendrick Lamar took home the Pulitzer Prize for music for his 2017 album DAMN. This marked the first time a non-classical, non-jazz album has ever won the award. I know what you're all thinking … how is it possible that K-Fed didn't win for "Popozao"?

* After appearing on Dr. Phil in 2016, Danielle Bregoli, aka the "Cash Me Outside" girl, became a viral sensation, adopted the name Bhad Bhabie, and launched a rap career, for which she's been nominated for a Billboard Music Award. Up next, according to TMZ, is a reality show, which her team is currently pitching to networks. As a thank you for helping to launch her career, she should really have Dr. Phil on her show. C'mon, you know you want to see the incredibly amazing awkwardness that would be him attending one of her concerts.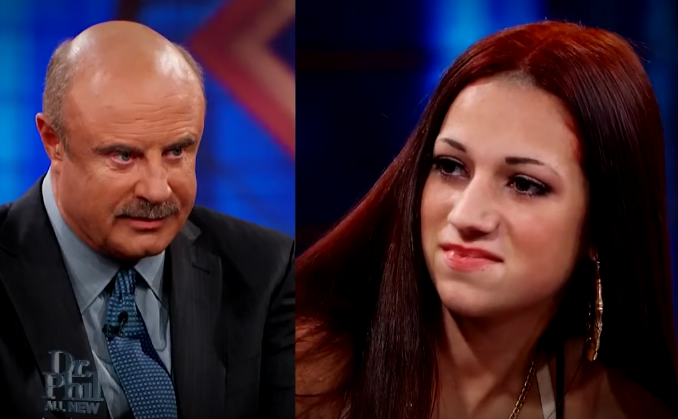 * Lauryn Hill will be celebrating the 20th anniversary of The Miseducation of Lauryn Hill with a 20-date tour. Of course, since this is Lauryn Hill we're talking about, all those dates are subject to whether or not she shows up before the venues close. I swear, the most glaring part of her miseducation has been her inability to read a clock.

* In an interview that was aired on Coachella's official live stream Vince Staples decided to remind the world of R. Kelly's exploits, calling the R&B singer a "child molester" and a "piece of fucking shit." In a related story, R. Kelly faces a new accusation of sexual misconduct from a woman who says he infected her with an STD during an eight-month relationship that began when she was 19 years old. Through her lawyer, the woman further alleges that she was "being groomed to join Kelly's sex cult." I really don't think I need to add anything to this, do I?



* Finally, because I refuse to end this column with STD, and sex cult, news, here's the latest from Echosmith. I remember interviewing them at The Studio at Webster Hall back in 2013 when they were opening for Tonight Alive. I think it's safe to say they've done pretty well since then!




And with that, my time is up for the week, but I'll be back next week with more shots on all things pop.



Labels: Pop Shots
posted by Adam Bernard @ 7:00 AM