Merritt Gibson Chooses Beaches & Bonding in Her Video for "My Best Friends"
Monday, April 16, 2018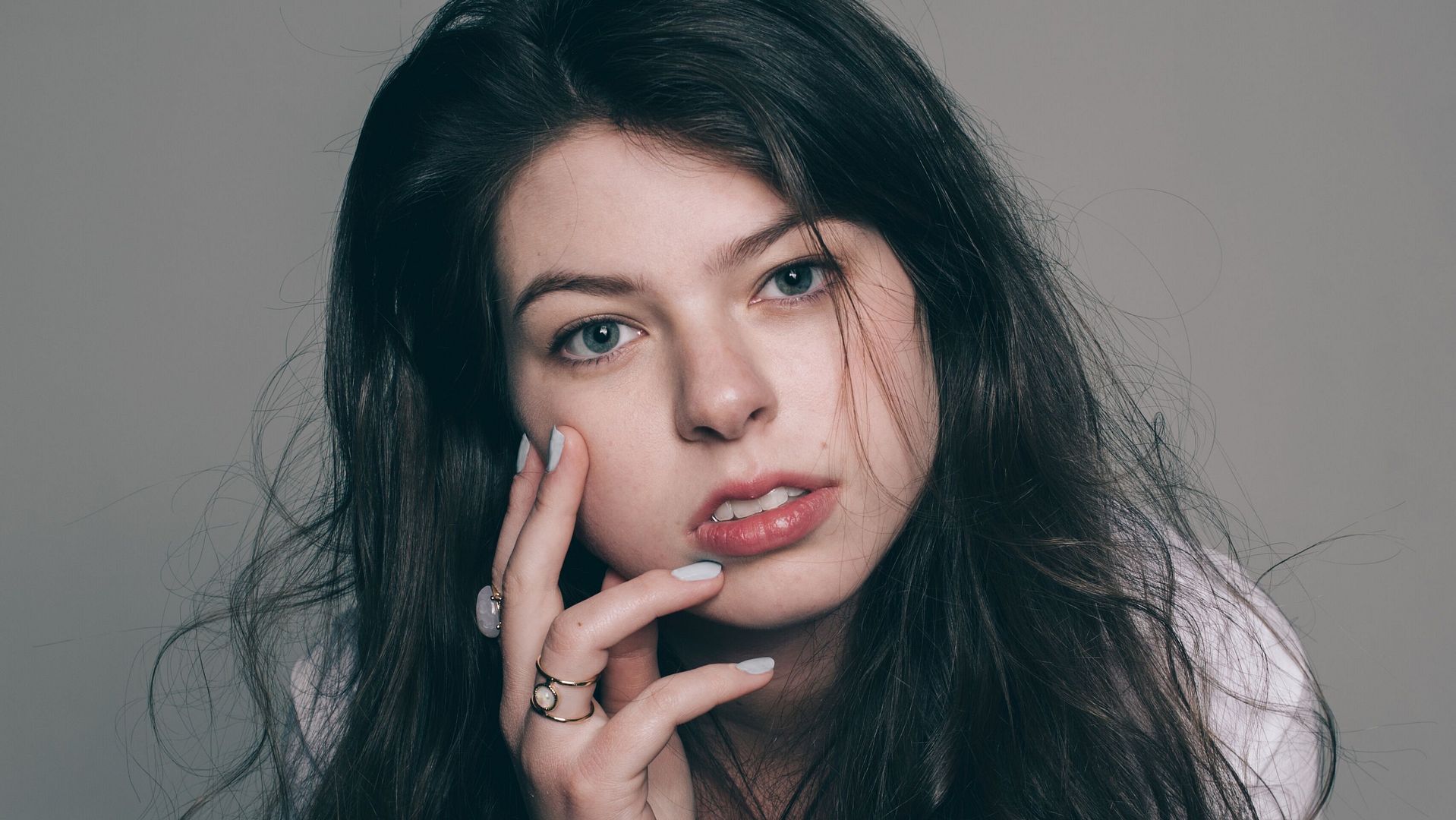 Every singer-songwriter writes about their life, but only a handful understand how to relate their life in such a way that connects with their audience on a personal level. You know those songs, the ones that people say are part of the soundtrack to their life. Indie singer-songwriter Merritt Gibson knows how to create those songs.

Born in New York, raised in Boston, and now attending school at the University of Virginia, Gibson released her debut album, Eyes On Us, on March 30th, the lead single off of which is "My Best Friends."

Adam's World has the exclusive premiere of the video for "My Best Friends," which features Gibson choosing beaches and bonding over the drama of dating.




Wanting to know more about Gibson, and her music, I caught up with her to ask about her about "My Best Friends," the jobs she worked to fund her album, and how she manages to balance music, school, and a social life.

Let's start by talking about "My Best Friends." In the song you've decided you'd rather spend time with your friends than ignore them for a guy. Do the lyrics stem from your own personal experience, and if so, do you think the guy in question will know it's about him when he hears it?

The lyrics came directly from my life at that moment in time. I was in high school, I had found a really great group of friends, and I had a lot going on. Then I started dating. Instead of being fun, it felt like a distraction, like another responsibility, and that's not how it should feel.

I was 17 years old and didn't really know what I wanted, or how to balance different aspects of my life. I found that I preferred hanging out with my friends in the little time I had left in high school instead of texting a boy all the time.

But now I'm 19, and I've learned how to balance friendships with relationships. It's a skill that comes with growing up and maturing.

I always wonder whether guys know that songs are about them. It used to worry me, but I've let it go. If they know, they know. I don't drop names, or any details that would identify them to outsiders. 

"My Best Friends" is off of your full length debut album, Eyes On Us. If my math is right – and often it's not – there was nearly a two year gap between the recording of this album, and the release of it. What kind of emotions were you experiencing during that time? Did any part of you think, "Am I EVER going to get to release this?!?"

To be sitting on something so exciting and important to me for such a long time was really hard. All I wanted to do was share it with everyone. I had to get used to the fact that it would take some time to do everything necessary to release an album.

And music was not my sole pursuit. I was a high school girl with other responsibilities, too. On top of all of my schoolwork, sports, and social activities, I was also getting the record mastered, preparing for photo shoots, and determining branding and publicity.



You were born in NY, grew up in Boston, and currently attend UVA; why did you target Nashville as the place where you wanted to record?

Nashville is the songwriting and recording capital of the world. There are more songwriters, musicians, producers, engineers, and other industry people in one square mile than there are in any other city. I wanted to make a professional record, and this was the place to do it.

I recorded at Sputnik Sound, which is located in the studio neighborhood of Berry Hill.

I had also never been somewhere like Nashville, and it challenged me to get me out of my social, cultural, and geographic comfort zone.

I read you funded the album via various summer jobs. What were some of those jobs?

I spent years selling donuts at a snack bar, popping popcorn for movies, babysitting, and working at the front desk of a community center.

What was the worst moment from any of those jobs, the moment where you just had to keep repeating to yourself, "I'm doing this for my music. I'm doing this for my music"?

One time I was cleaning the floor of the snack bar and used way too much soap. The entire kitchen floor was coated in bubbles, several inches high. I think I was fifteen at the time, and I had no idea what to do. I tried Googling it, but there was no service, so I ended up using paper towels to pick up the bubbles. It was miserable, but the floor had never been cleaner.

You recorded your original demos during your junior year of high school. Most girls were probably thinking about their junior prom, but you were working with a Grammy winning producer (Mitch Dane), and shopping those songs. In "My Best Friends" you mention enjoying being a teenager, and doing normal teenager things. Is there any high school event you missed that you wish you could have gone to?

I was actually able to have a really normal teenage experience. Maintaining a social life is very important to my songwriting, which is all about these "normal" experiences most everyone has. No one really knew I could sing or write music until I performed at an assembly during my junior year. It was a very Hannah Montana moment.

I scheduled most of my Nashville trips so that they'd fall during school breaks, or during a week or two here and there throughout the summer.

I've definitely missed more social events in college, but still not many.



Now that you're in college how are you managing to balance school, a blossoming music career, and a social life?

It's a very, very fine balance. There's just so much going on now. My weekdays are packed with lectures, discussions, homework, essays, and club meetings. Then I have several social events on the weekends, even more this semester because I joined a sorority. I schedule my music in-between all these other demands in my life. Luckily, it's flexible. I can bring my laptop to the library to email my manager, do social media posts at the lunch table, practice guitar in my room. I'm very self-motivated, so I get it all done. 

I toyed with the idea of taking a gap year to just work on music, but that's not who I am – I need the musical, academic, and social aspects of life. Without one of those, the other parts of my life would suffer, and I wouldn't have much to write about if I weren't in college, surrounded by people my own age. But if this album takes off, I'll definitely find a way to travel and tour to support this record and advance my career.

How much does your dorm appreciate that you're a talented musician who can break out into song at any time?

I'm actually pretty quiet about it. I've never been someone to sing in public unless it's for a performance. If I talked about it a lot, I'd feel like I was bragging.

My challenge this year has been to learn how to promote myself, to break through that discomfort. and I've grown a lot in that department. There are fliers with my face on them all over UVA's campus to advertise my album release show, I have very active social media accounts, and I'm selling merch that has my name and picture on it.

Self-promotion can feel weird, but it's what I have to do. Otherwise, nothing would come of all the hard work I've put into my music. 

Finally, which artists are currently in your personal playlist?

I listen to a huge variety of artists. Some of them right now are Bruce Springsteen, Taylor Swift, Kendrick Lamar, Shawn Mendes, Counting Crows, Joni Mitchell, and The National.

I've been curating monthly playlists since September of my junior year (of high school). They're playlists of my life. I can go through past months, listen, and relive moments and feelings.

For more Merritt Gibson, check out merrittgibson.com, and follow her on Facebook, Twitter, and Instagram.

Photos: Anna Haas



Labels: Premiere
posted by Adam Bernard @ 12:00 PM