Vid Pick: Kristina Lao – Big Yellow Taxi (Cover)
Friday, March 30, 2018

The first time I met Vancouver, by way of Hong Kong, singer-songwriter Kristina Lao we were both in New York City at another artist's show. A mutual friend introduced us, and we talked for quite a while. She slipped me her EP during the conversation, and after giving it a listen I became a fan.

Since then I've watched as Kristina has embarked on a myriad of unique artistic endeavors over the years. This week I caught up with her to find out more about a few of them, most notably her First Take Songs series (one video of which is featured above), her recent word-focused WOR(L)D tour, and the touring musical she has a major role in.

You recently completed your First Take Songs series on YouTube, where everything was done in one take, no cuts, no edits, just raw, and real. How did you come up with the concept, and what inspired your song choices for the project?

I'm a firm believer in setting strong intentions and following them with bold action. As such, I like to find both my creative and personal monsters, pull them out, and have stand-offs with them.

For me, devising very clear parameters often forces me into a creative tunnel. When I sat down to devise my next creative adventure I decided to address the monsters of personal accountability, learning speed, and the fallacy of perfection.

As the introduction to each of my videos says, sometimes the first take is all you get.

The First Take Songs, released every Friday for a year, was made up of cover songs that I didn't know at all, and songs I'd written over the years. Friends and fans put in suggestions that I learned; sometimes in a week, sometimes in an hour.

Some weeks were easy, others were incredibly hard, but every single week I learned a unique lesson, which I've shared in each of the video notes. It has been one of my favorite challenges to date.

Staying on the topic of unique concepts, in December you embarked on a WOR(L)D TOUR of the UK. How did that tour go, and what are three of your top memories from it?

The tour was a whirlwind of absolute joy, creative content triumphs, and word-nerding on a whole new level. My videographer and I fluttered around the UK as I wrote, pondered, and took the time to adventure, following my instincts into random places. I can't wait to start releasing the content from the tour. It was an essential part of my next chapter as an artist.

Top three memories …

1. Playing an impromptu song to some of the working actors at the birthplace and home of Shakespeare in Stratford-upon-Avon.

2. Filming raindrops falling from a tree in a gorgeous countryside village near Kent.

3. The walking tour of Oxford University, where I walked down the alley that is said to have inspired Lucy's first steps into Narnia.

It was truly a wordy wonderland, and one of the best creative crusades I've had to date.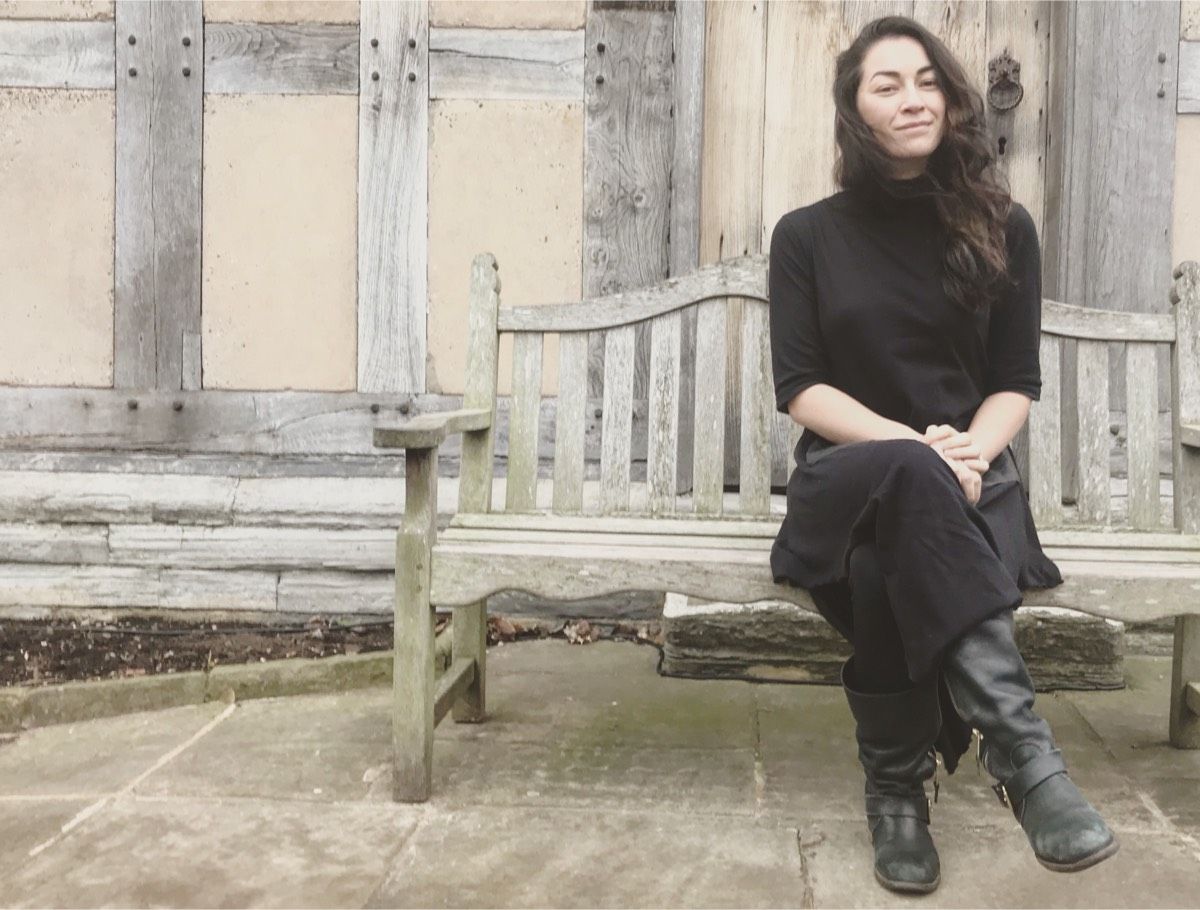 You're about to hit the road for a totally different kind of tour, as Helen Shapiro/Chelita Secunda in 20th Century Boy – The Musical. What drew you to the roles, and what are you most excited about when it comes to the show, and spending the spring, and part of the summer, touring the UK?

I have always loved musicals, and had been missing the theatre in general, especially having just revisited my theatre school, and old theatre pals, in London and Brighton. When the opportunity came up I was delighted by these two strong, self-assured, stylish women of very different backgrounds.

As an East Asian, mixed heritage, actor I am absolutely thrilled to be in a touring production with such a diverse, talented group of people, telling the story of an incredible artist (Marc Bolan), and songs that moved generations. I'm grateful to work with a cast and creative team that inspire me endlessly, and look forward to visiting and learning about some wonderful towns, and welcoming the warmer seasons by sitting in as many parks as possible with my guitar, a crossword, and a good book, or three.

Since you're an expert traveler at this point, what's one thing you've found you absolutely can't live without on the road?

There are actually two things that I absolutely need with me when packing my life into one suitcase that I can still manage to drag around on trains and buses. First is my writing materials – I have a diary to set beside my bed, and a pondering notebook for lyrics, notes, and traveling thoughts, in my bag. Secondly, I take my gorgeous Snapdragon Guitar with me, which folds at the neck and fits perfectly in my suitcase.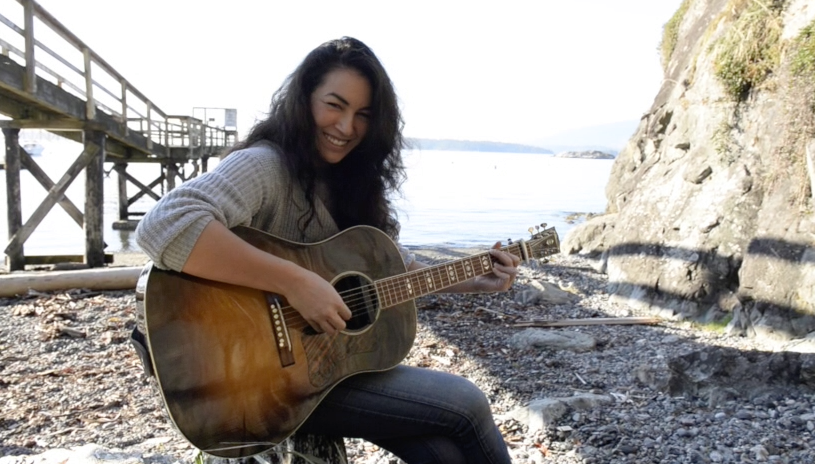 I know you were planning on releasing a new EP, titled Us and The Expanse. Is that on hold now? Is it complete? What's the status of the project?

Us and The Expanse is complete! However, it's not an official release. I am creating a limited edition copy of 100 signed EPs, to be sent to the WOR(L)D Tour fans. The songs will be released by the summer, and the next EP is already in its final stages.

It's clear you're able to juggle a lot of projects at once. What's your secret for staying sane … or did sanity leave you a long time ago, and you're currently a really well functioning crazy person?

I'm not sure I ever started with a good grasp on sanity. I like to think that I don't (have a good grasp on that) … it keeps things interesting that way. However, if I do manage to make it look like I juggle things well, it's because I spent a lot of time over the years researching my individual learning style, and methods, reading up on best practices to increase efficiency, and still attend regular sessions with my career coach, Larry.

I realized some time ago that if I was going to remain a nerd gone bonkers, I needed to be organized about it, or I'd never get to share my madness on a global scale.

Speaking of being global, what's left on your travel bucket list? What do you still have a burning desire to see?

My travel bucket list has officially become a bottomless well. However, one thing I've wanted to do for ages is visit some musical hubs around the African continent.

When I first heard Ladysmith Black Mambazo on the Graceland album my heart did weird, wonderful, inexplicable things. So it will be lovely to go on a musical expedition to discover more about the rhythms and harmonies that stirred my heart.

For more Kristina Lao, follow her on Facebook, Twitter, Instagram, and YouTube.



Labels: Vid Picks
posted by Adam Bernard @ 7:00 AM