Pop Shots – Getting Involved
Monday, March 26, 2018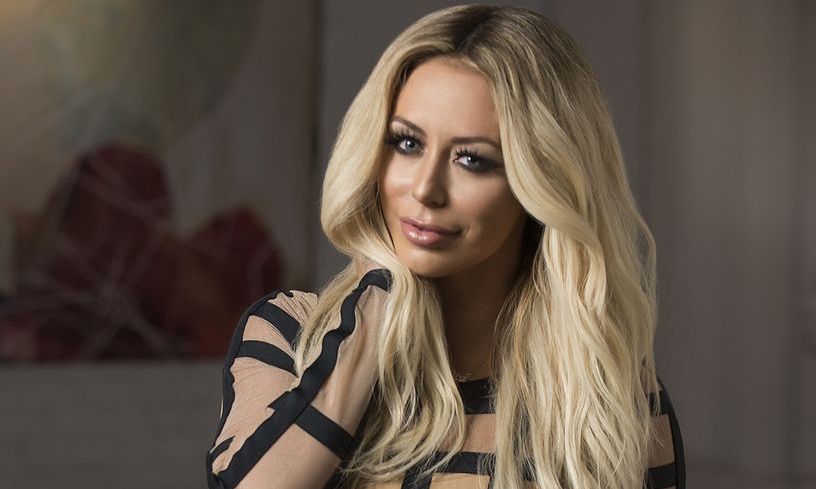 Welcome to your weekly dose of pop world musings. Covering all things pop culture, this week Pop Shots is hitting you with thoughts on everything from Aubrey O'Day being involved in a White House scandal, to Britney Spears' involvement with an overseas clothing brand, to Kanye West getting involved in your love life, and since this is Pop Shots you know everything is seasoned with a little bit of attitude.

* Rumors have been swirling that Donald Trump Jr. cheated on his wife – with whom he's currently in the midst of a separation – and the "other woman" is former Danity Kane singer, and Celebrity Apprentice contestant, Aubrey O'Day. Adding to the intrigue is speculation that O'Day's 2013 song "DJT" is actually about DTJ. Personally, I hope the pop music infidelity theme continues, and we find out one of Ivanka's kids was fathered by a member of O-Town.

* Fifth Harmony announced they will be going on an indefinite hiatus to pursue solo careers. Wait, does this mean I actually have to learn all their names now?!?! Dammit!

* Britney Spears is the new face of Kenzo. What the heck is Kenzo? That's a question I had, as well. Apparently it's a luxury French-Japanese clothing brand. Here's hoping the ads look similar to when Joey Tribbiani shilled for a Japanese product on Friends.



* Taylor Swift sent a special care package to Amber Rose and Wiz Khalifa's son that contained, among other things, two tickets to an upcoming show. There's no word on if Eddie Money sent his own care package that included two tickets to paradise.

* Speaking of deliveries, Panic! at the Disco fans have been receiving mysterious packages in the mail containing bottles of something labeled "Unholy Water," that feature the phrase "Pray For the Wicked" on them. If any of those packages had leaked in transit it would have been a Panic! at the Post Office.

* Hootie and the Blowfish will be reuniting for one night only to join Jason Aldean for his July 21st tour stop at SunTrust Park, home of the Atlanta Braves. It will mark one of the few times all summer that the home crowd will actually have hits to cheer for.



* A Kanye West themed dating site named Yeezy Dating is reportedly set to launch later this month. Its creators boast that it will be "a dating site for fans of the genius Mr. West," adding, "Taylor Swift fans are banned from this website." It's an interesting idea, to match people based on a shared interest, but wouldn't a true Kanye West themed dating site simply match people up with a mirror?

* Blink-182 announced a 16-date residency at the Palms Casino in Las Vegas that will begin on May 26th, and run on select weekends through November 17th. This has prompted many Blink-182 fans to ask, "What's my age again? No, really, how f*cking old am I?!?"

* Finally, as a prognosticator, I've been having a pretty decent run of late. You may recall that I accurately predicted Maren Morris crossing over from country into the pop world, and that Bebe Rexha's foray into country would be a success. Here's my latest prediction – CHVRCHES will be this year's Portugal. The Man. What do I mean by this? I mean they're an established band that's well known in certain musical circles, but they're not a band you'd hear on the radio … until now, as they're primed to achieve massive mainstream success with an undeniable single. The single is "Get Out," which recently moved into heavy rotation on alt-rock radio, and I expect it to not just make its way to Top 40 radio, but to dominate Top 40 radio throughout the spring and summer.




And with that, my time is up for the week, but I'll be back next week with more shots on all things pop.



Labels: Pop Shots
posted by Adam Bernard @ 7:00 AM