Vid Pick: Ciphurphace – D.E.A.D.
Friday, February 09, 2018

This past Christmas New Jersey-based emcee Ciphurphace gave a gift to hip-hop fans with the release of his latest EP, Write To My Own Devices. The project is a collaborative effort with Cincinnati-based producer Kollectiv, making it a great listen for folks who are into lyricism, and for folks who are into dope beats.

The lead single off of Write To My Own Devices is the wack rapper slaughtering song "D.E.A.D." Wanting to know all about it, I caught up with Ciphurphace to ask him about the song, the EP, and which "dead" aspect of hip-hop he'd like to resurrect.

Tell everyone about the inspiration for "D.E.A.D."

As you can see from the song title, "D.E.A.D." is an acronym. It stands for Dreadful Entertainers Always Die.

I initially came up with the title based on Kollectiv using a Grateful Dead sample for the track. From there, I was inspired to pen the record about the death of artificial, and soulless, rappers' careers. This is evidenced by the first six bars of the song.

The clock's tickin', it's only a matter of time
You can't hold the weight so it shatters your spine
So many catch the limelight, rappers that shine
From an artificial glow but never mastered the rhyme
This is art but if the art don't mean nothin'
You got frauds on the scene frontin

Why is "D.E.A.D." the perfect song to introduce people to your latest EP, Write To My Own Devices?

"D.E.A.D." was the first collabo record that Kollectiv and I worked on. It was originally just going to be an exclusive single, but after choppin' it up with him, and recognizing there was an undeniable organic chemistry between us as artists, we decided to record an entire EP together.

Since "D.E.A.D." was the first record we created together, we felt it was the perfect first single.

Aside from that, we felt the overall sound/vibe of the record didn't really sound like anything out there, and that was definitely a bonus.



Kollectiv is from Cincinnati. You live in New Jersey. How did you two link up?

I linked up with Kollectiv through the Cypher Circuit platform. We are both members of that community/network. I joined the CC network first, and eventually Kollectiv entered the Cypher, and we discovered each other one day.

We both quickly realized that we shared the same love and passion for hip-hop music and culture, and (shared) similar perspectives.

It was written by the hip-hop gods. It was meant to be that we found each other.

I mean that in the most ruggedest hip-hop manner possible. Haha!

Was this the first time you've worked with a producer who wasn't local for you?

This wasn't the first time, actually. Throughout my career I've worked with numerous producers who weren't local to me. Just to throw some out there – Scorpioflo (Albuquerque, NM), Per C. Wells (Albuquerque, NM), Mo-Kay (Netherlands), Skinny Bonez Tha Godfatha (Netherlands), AF-17 (Las Vegas), CasZack (U.K.), Pen Pointz (Canada), and phdbeats (Cali).

Also, I first worked with Jake Palumbo when I used to reside in Arizona and he was reppin' Brooklyn by way of Tennessee!

Wow! That's awesome! Being a seasoned pro at this, what was the recording process for Write To My Own Devices like? I'm guessing A LOT of emails were involved.

There were definitely some emails involved, and tons of instant messages.

Regarding the recording process, Kollectiv provided me with 5 to 7 heat rocks, and we narrowed it down to 5 tracks. I wrote my raps, and recorded the entire EP at SpaceLAB Recording Studios with my man Jake Palumbo behind the boards. He mixed/mastered the entire EP. Shout out to Jake and SpaceLAB! Oh, and you know I got him on one of the records! Track #3, "Digital Complex."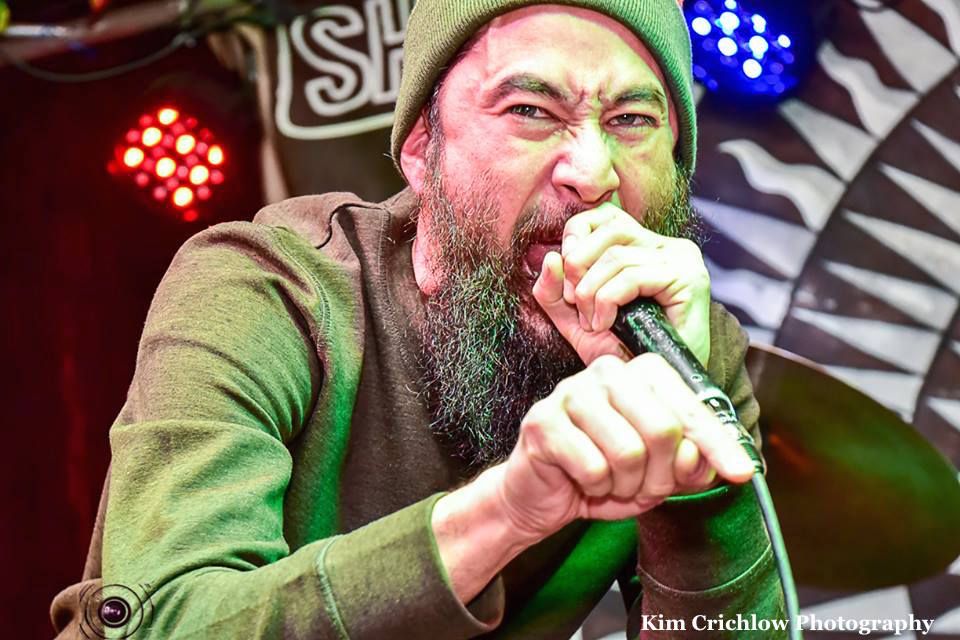 You're creating a graveyard for wack rappers on "D.E.A.D.," but let's flip the script – if you had the ability to resurrect one thing from old school hip-hop that you feel is currently dead, what would it be, and why?

If I had the ability to resurrect one thing it would be the whole MC/DJ dynamic – the magical hip-hop experiences evoked by artists such as Eric B. and Rakim, Big Daddy Kane and Mister Cee, Gang Starr, Kool G. Rap and DJ Polo, DJ Jazzy Jeff and The Fresh Prince, and the list goes on!

That's the essence of hip-hop music to me. Bringing that dynamic back would truly be invigorating for hip-hop today!

If I had the ability to resurrect one artist, I would resurrect Big L!

Finally, I know you are not a man who sits still, so even with a new EP out, what else are you looking forward to in 2018?

I have three new projects I am working on with three different producers – a new EP with Jake Palumbo for SpaceLAB Recordings, a long-awaited EP with Per C. Wells and an EP with phdbeats. Stay tuned for further details!

For more Ciphurphace, check out ciphurphace.com.



Labels: Vid Picks
posted by Adam Bernard @ 7:00 AM