Pop Shots – Dumbing Down Everything
Monday, February 26, 2018

Welcome to your weekly dose of pop world musings. Covering all things pop culture, this week Pop Shots is hitting you with thoughts on everything from a museum exhibit dedicated to Justin Bieber, to Young Thug's proposed name change, to Fergie's National Anthem apology, and since this is Pop Shots you know everything is seasoned with a little bit of attitude.

* An exhibit dedicated to Maple Leif Garrett, aka Justin Bieber, opened over weekend at the Stratford Perth Museum in Bieber's hometown of Stratford, Ontario. The exhibit, titled Justin Bieber Exhibit – Steps to Stardom, features an array of memorabilia ranging from clothing, to a personal letter from former First Lady Michelle Obama, and is scheduled to run until December 31st, with the possibility of an extension. Fun fact – there's a similar exhibit in my town dedicated to me, but the clothes are all in my closet, and the letter is from a company trying to get me to switch cable providers.

* Kesha was forced to postpone her March and April tour dates due to a torn ACL that she suffered at a show in Dubai. This means she'll also miss all of spring training, as well as the entire MLB season. And to think, she was THIS CLOSE to making the Marlins roster.

* Lorde posted a video on Instagram about having chronic acne, and in the clip she said, "For everyone out there who's got bad skin — and actual bad skin, not just the kind of bad skin you can just use a fancy cream for for a few days and it will get better — I feel your pain. We'll get there. We will. I promise." Geez, back in my day when a celebrity had acne they got a call from Proactiv. Actually, when was the last time you checked your voicemail, Lorde?



* This past Friday, 5 Seconds of Summer, who you may remember as having five seconds of fame, released their first new single since 2015. Titled "Want You Back," one has to assume the song is directed towards a fan base that moved on years ago.

* After Marilyn Manson performed a show where he displayed "bizarre" behavior – which, admittedly, is a bit of a sliding scale with Manson – actress Charlyne Yi tweeted some pretty big accusations about shock rocker. She wrote that during the final season of House Manson visited the cast as a fan, and "harassed just about every woman asking us if we were going to scissor, rhino & called me a China man." For most men this would be cause for a public apology, or stepping down from their job. For Manson it may actually qualify as good press.

* Young Thug took to Twitter last week to announce a name change. "I'm changing my name to SEX….," he tweeted, adding, "For now on call me SEX!!!" (his typo, not mine). In a related story, Salt-N-Pepa now have no desire to talk about sex.



* Three soundtracks ranked in the top five of the Billboard 200 albums chart this past week with Black Panther: The Album debuting at #1, the soundtrack to The Greatest Showman coming in at #3, and the Fifty Shades Freed soundtrack landing at #5. So people do still buy albums, as long as the albums are compilations of singles. Wait … DAMMIT!

* Fergie apologized for her attempt at sexing up the National Anthem at this year's NBA All-Star Game, saying that she's a risk taker, but "clearly this rendition didn't strike the intended tone." She added, "I love this country, and honestly tried my best." Sorry Fergie, I know you said you tried your best, but I don't think Bart's giving you a cake for that abomination.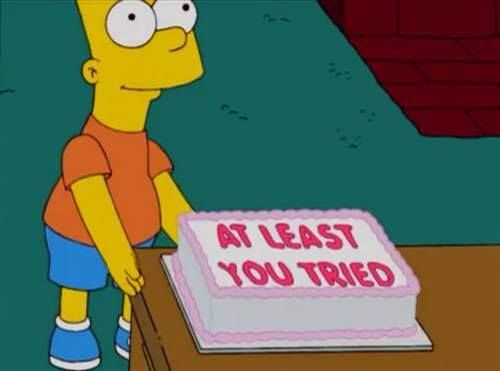 * Zayn Malik shared a series of snippets of new music with his Instagram followers this past week. Snippets? Yeah, that seems like the right length for the attention span of his fan base.

* Lady Gaga's Joanne World Tour has given the singer far more than a "Million Reasons" to celebrate. In fact, it's given her 95 million reasons to celebrate, as according to the final box office counts reported by promoter Live Nation, the overall gross from the tour reached $95 million. With that money she could go to 9.5 million indie music shows. Just sayin'.

* Last, but not least, the Selena Gomez / Marshmello collaboration "Wolves" has become a song I crank up whenever it comes on the radio while I'm driving around town, and I'm not ashamed to admit it. When it gets to the point of singing along, however … let's not talk about that.




And with that, my time is up for the week, but I'll be back next week with more shots on all things pop.



Labels: Pop Shots
posted by Adam Bernard @ 7:00 AM