Vid Pick: Joey Golden – How The War Was One
Friday, December 08, 2017

If you have two minutes to spare for some boom bap, and real raps, you should click play on the latest from O.I.S.D. (Operation Industry Shut Down) emcee Joey Golden, "How The War Was One."

"How The War Was One" is off of Joey's Problematic EP, which was released earlier this year, and no matter what era you're from, it's going to fit into your definition of real hip-hop.

Wanting to know more about the song, and the EP, I caught up with Joey to get the story behind "How The War Was One," and to find out what's going on with everyone from O.I.S.D.

"How The War Was One" is the last track on Problematic. Why did you want it to be the final statement on the EP?


The concept of the whole thing was a dichotomy of having a super spiritual mind frame, and a super materialistic mind frame, which is pretty much me.

"Gold" and "Everywhere" represent the spiritual, more wholesome side, but are also disconnected from societal issues. "Bentley" and "Problematic" represent the materialistic, earthly, more linear side, which almost worships materials, and leans too much into societal issues.

"How The War Was One" was the end result of dealing with those inner battles of trying to decide if how I feel is right, or wrong, which why the song is just sure, just knowing.
 

Even a not so keen eye will notice the use of One instead of Won in the title of the song. Why is the war One, rather than Won?


"How The War Was One" represents how this whole experience in life is just one thing – an experience. Everything is happening at the same time, the good and the bad.

Coming from the understanding from the first four songs, it reaches the point to where the lyrics brag, but without being selfish, and are spiritual, but without isolation. Then, on forward, with the competition, with that balance and understanding. 

The song has an old school boom bap vibe. What draws you to that kind of production?

These are the beats I feel the most comfortable to go on rapping, and not worry about any type of format for writing a song; just to write freely without thinking about bridges and choruses and trying to be catchy. I can just talk my shit.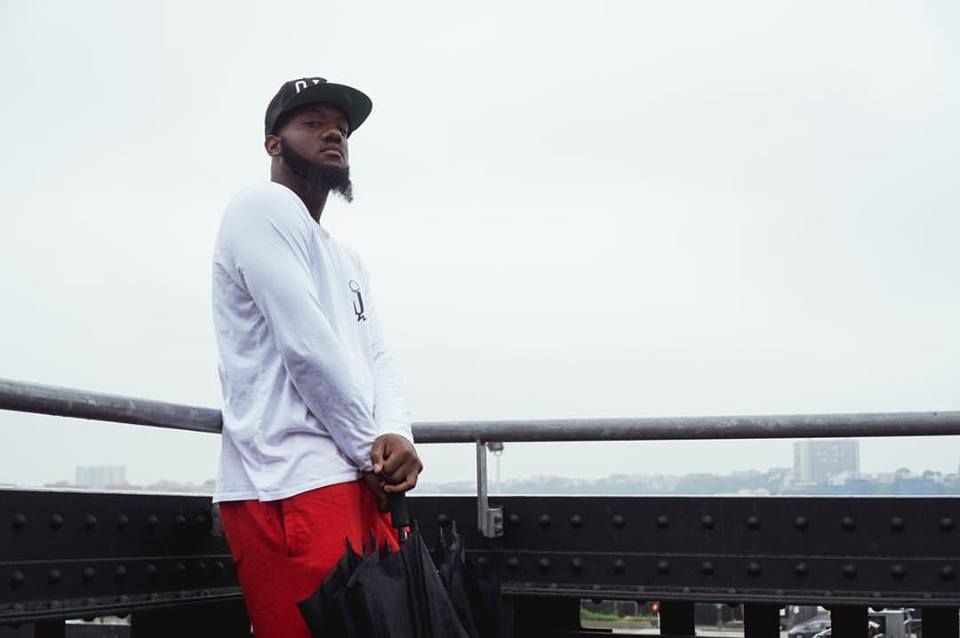 Tell everyone more about Problematic. In what ways are you hoping the music connects with listeners?

I didn't really care to connect with anybody. I just wanted to get my bars off.

I have strong opinions, and the type of person I am, it's hard for me to relinquish them.

Specifically for the title track, I was talking about things that I felt that may be controversial in some eyes, so it was more like fuck a connection, this is what I think about things. If you like it, or agree, cool.

This was, more so, groundwork to set the foundation of who Joey is, how my mind works. 

Finally, your O.I.S.D. hat is prominent throughout the video. What's the latest on the rest of the crew, and any possible O.I.S.D. group projects?

My O.I.S.D. hat, and clothing, will always be prominent in everything I do. That's my foundation.

Our crew is how I started making music, and I'll continue with that, especially through representing our team with our clothes. I treat it like Larry Bird would treat a Celtics Jersey, or Magic with the Lakers uniform.

JohnNY U. and I are always together, whether it's his project, or a feature, or we just need to vent to each other. Khid Touché is into photography, and video, and handles the bulk of our artwork and videos. JMNOP has been DJing, and working on his projects. Showtyme, aka Supaman, aka whatever nickname he has now {laughs}, is a professional dancer and has been on tours, and dancing for famous award shows and all types of amazingness, but we will drag him back to finish his parts.

As far as a group project, you should absolutely expect something in 2018. I'll make sure of that. JohnNY just dropped an EP called Regular Everyday Mind (REM), JMNOP is gearing up for his solo, and I'm releasing music via streaming services every week.

For more Joey Golden, and O.I.S.D., check out jmanifesto.com, and the O.I.S.D. Facebook page.



Labels: Vid Picks
posted by Adam Bernard @ 7:00 AM