Stacking The Deck with Corina Corina
Tuesday, November 28, 2017

Stacking The Deck is a feature exclusive to Adam's World where I bring packs of 1991 Pro Set Superstars MusiCards to artists, and we discuss who they find in each pack.

You may ask yourself, why is Brooklyn, by way of Oakland, hip-hop soul artist Corina Corina standing in front of a parking garage in the above picture? Well, while looking for a quiet place to do this Stacking The Deck interview, and only finding noisy bars, and restaurants that were going to require us to buy something to sit at a table, we decided to dip into this parking garage to make it happen.

After finding a place to sit, we began the interview, only to almost immediately be interrupted by one of the garage's security people, who shooed us away.

Undeterred, we found unoccupied seats outside of a juice bar where we could conduct the interview, but we still felt the parking garage moment deserved to be immortalized in a photograph.




Once situated again, Corina Corina opened up some packs of MusiCards, and the artists we found sparked conversations about some of her biggest influences, one of her hometown's most notable names, and the original pop music thirsty dude.




Bonnie Raitt


This picture is from the cover of her album Nick of Time. I probably know every song, by heart, on the whole album.

My dad and I were really into Bonnie Raitt.

My dad was a blues guitar player, and I grew up playing songs with him, and her greatest hits album came out after this one, and it had some of her really classic blues hit songs that my dad and I used to play together. Now my blues duo, Max Caddy, we play two songs from that album.

I sorta revisited Bonnie this past week, and watched her VH1 Behind The Music. That's why I was even more excited about that card.

Was her Behind The Music just randomly on?

No, I went down the Bonnie Raitt rabbit hole on YouTube. I don't even remember how that started, but I think she's amazing. B.B. King called her the best slide guitar player in the world. She's just a badass. She does a lot of really cool political things, and she's just fuckin' awesome.

Bonnie is one of the top influencers of my musical life, for sure.




MC Hammer


Speaking of influences, was MC Hammer ever a fashion influence for you? Did you have the pants?

I did not, personally, have the pants.

I was a little girl, and he's from my hometown, so when he came out … he was really different than what else was out there. He was really refreshing. He was positive. He was obsessed with James Brown. He danced. I mean, what rapper danced before that? He talked about praying, and he was fucking awesome, and I was at the right age, because I was probably 10, or 11, and it was sorta light, and my dad really liked him.

We had a music studio in our basement, and we had a poster of him, and Marky Mark.

Marky Mark with or without a shirt or pants?

No shirt, of course. But my dad really liked Hammer, and we used to do the "2 Legit 2 Quit" dance, and all that stuff.

When I moved away, as I got older, I remember I dated this dude in Brooklyn, and every time we talked about me being from Oakland he was like, "Yeah, you and MC Hammer," and I'm like, there are so many other references to Oakland, why is that the one? I thought it was so weird that he was the go-to. But it's OK, Hammer was dope.

We have to talk more about the "2 Legit 2 Quit" dance. Can you still do it?

It's just the sign language, and that video was like one of the most expensive videos of all time. It was amazing. I'm gonna go home and watch it again tonight.

'90s rap and R&B videos are my pick me up, they're amazing. They're so ridiculous.




Madonna


Madonna was my entire childhood. I have never been more obsessed with anything in my entire life as I was obsessed with Madonna probably from '88 to around '98.

That's almost all of your major formative years.

Oh yeah. Madonna was everything to me. Everything. I had VHS tapes of her concerts in Japan. I tried to dress like her. I knew all her songs.

You were not 11 years old with a cone bra.

I'm trying to think if I was, or not. I wonder if I ever had a cone bra. I don't know.

I think I was more, style-wise, into '80s era Madonna.

My dad took me to see Truth or Dare when I was like nine, or maybe 10. I was WAY too young to see it, and I think everyone who found out was like, "Why?"

Because if he hadn't you would've bugged him until …

I would have never forgiven him, but now the idea of watching that movie with my dad kind of makes my skin crawl a little bit.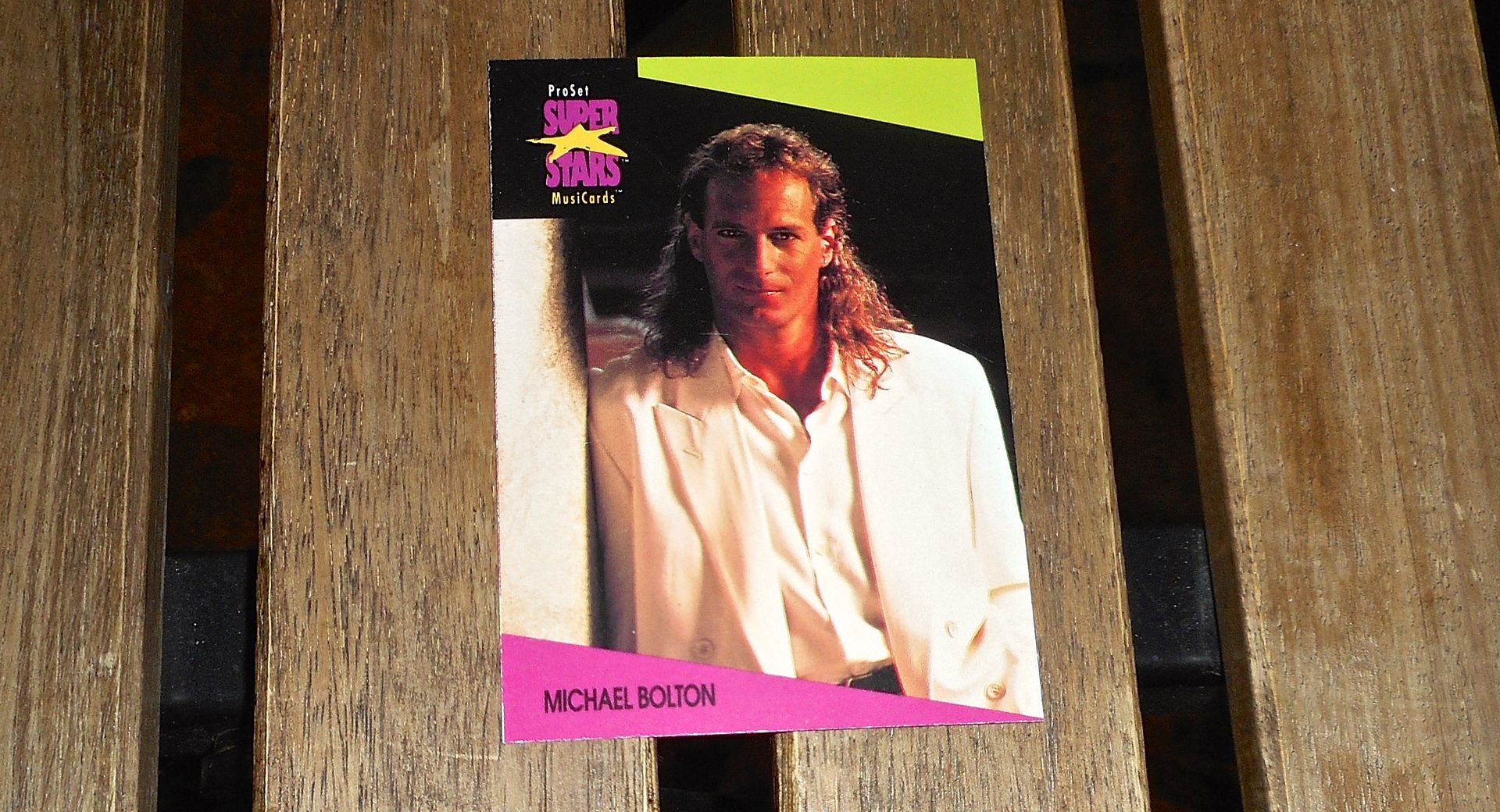 Michael Bolton


The legend himself, Michael Bolton.

Michael Bolton, the man we love to hate. I was never a fan of his. I had a fifth grade teacher who was obsessed with him, and played him all the time in our classroom.

Years later, I don't remember exactly what the context was, but somebody gave me a bunch of CDs, and I brought them home when I was living with my ex-girlfriend in Oakland. I gave her the Michael Bolton CD. She threw it out the window, then we ducked down and watched as somebody walked by, picked it up off the ground, and then threw it back on the ground.

Wow. Poor Michael Bolton. It's a good thing he's super rich.

It's a good thing he does not care what two girls in Oakland think of him.

That said, the stuff he's done with The Lonely Island has been amazing.

I think any time he has a sense of humor about himself is fine. I'm sure he's aware.

I just don't like his voice at all. It sounds like he's struggling. As a singer it makes feel really uncomfortable. He just sounds like he's straining. I'm surprised he can still sing.

It's kind of a desperate, thirsty dude thing that I'm not into at all. He was like the original thirsty dude.

There was no one thirsty before him?

He's the original pop icon thirsty dude, but he is OK being that thirsty dude. That's his thing.

And he still has women in their 50s swooning over him.

Totally.




For more Corina Corina, check out corina-corina.com



Labels: Music Interviews, Stacking The Deck
posted by Adam Bernard @ 7:00 AM