Vid Pick: Eamon – I Got Soul
Friday, October 06, 2017

Back in 2003, soul singer Eamon had one of the most unexpected breakout hits in recent memory with "F**k It (I Don't Want You Back)," but just as quickly as the world was introduced to his music, he disappeared.

Fourteen years later he's back, and with his new single, "I Got Soul," and album, Golden Rail Motel, his music is even more heartfelt, and the vitriol has been left behind.

I caught up with Eamon to find out more about the deeply personal, and revealing, project, as well as one of the biggest highlights from his meteoric rise to fame, and his scheduled tour with Britney Spears that never happened.

Let's talk about "I Got Soul." This song is filled with personal revelations. Which truths about yourself did you find the most difficult to write about knowing the world would hear them?
 
I would say the most difficult is the first line about all the money I wasted on drugs, and specifically putting them through my nose, lol.

What's difficult is getting butt naked honest. That can get uncomfortable sometimes, but it's part of my story, and it still amazes me that I'm alive. It blows my mind that I'm actually here now doing this interview. I've seen a different ending for countless amounts of people.
 
Why was it important to you to get those truths out?
 
When I listen back to the verses in the song, I'm grateful none of those things identify me.

These things are shoved down our throats as what success looks like. The fakery and madness we see from celebrities on social media, I don't buy it.

I was inspired by our culture of individualism.

I'm frustrated by all of it, and it caused me to put pen to paper.

I've had a lot of these things, and from firsthand experience my life is so much better without them.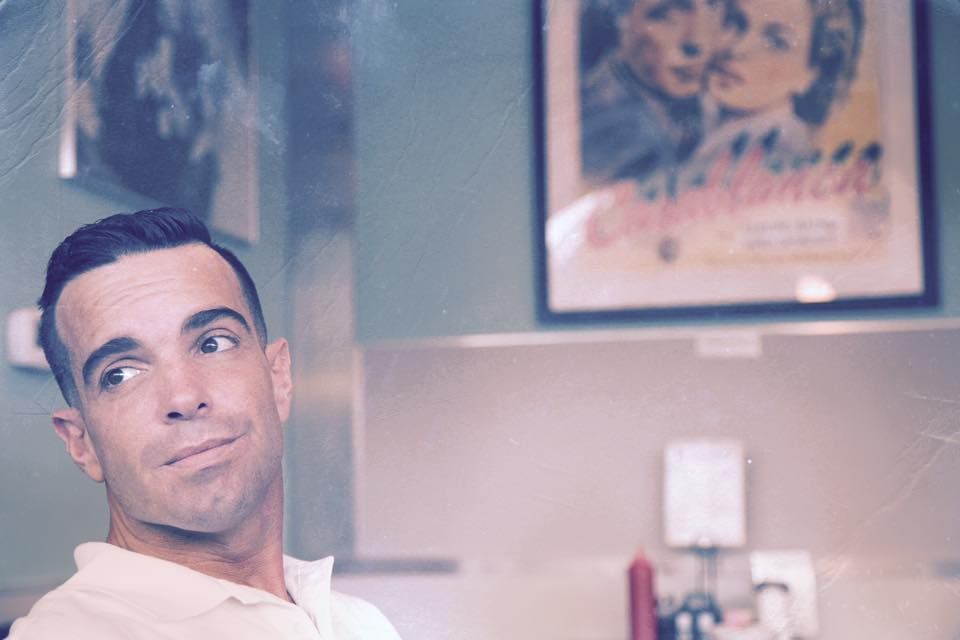 Where does the concept of soul fit into the musical landscape of 2017?
 
It's out there, but it's not on mainstream radio, nor is it easy to find.

I often say whatever happened to hearing a man sing like he's gonna die because his lady left him? When's the last time we heard someone get as passionate over cigarettes and coffee the way Otis (Redding) did? 

It's been a quit a while. Switching gears, how'd you come up with the concept for the video for "I Got Soul," and how did you pull the entire thing off in one shot?
 
The motel concept was easy because the name of the album is Golden Rail Motel. The whole album, and visuals surrounding the album, are based on the Golden Rail Motel – the place where insanity, joy, death, and salvation occurs.

To go more into detail, I just texted the director, Douglas Quill. Here's his response
 
"To me, Golden Rail Motel represents the growing pains that Eamon experienced during his hiatus. It's not easy hitting rock bottom, particularly after having the career he had, and it's even harder to lace up your bootstraps having lost everything, and everyone around you. That takes a hell of a lot of courage, and faith, and that is what 'I Got Soul' is all about. 
 
I wanted to create a community full of rejects and outcasts. Not bad people, per se, just guys who are down on their luck, and later become inspired by Eamon's music.
 
The one take was a challenge which was overcome primarily in the preproduction. After having scouted the location multiple times, we designed a blueprint of the motel in order to visualize the choreography. On the day of we spent 11 hours prepping, lighting, and choreographing with actors. We shot a total of 8 takes in 1 hour, and in the final analysis we chose take #8.
 
It was an ambitious project, but we knew by the end of the day that we had something special that we were all proud to be a part of."



How different are you as a person, and a performer, from the "Fuck It (I Don't Want You Back)" days, and what aspect of your personal, and professional, growth are you most proud of?

(I'm) different.

I'm not on drugs, a little less immature, I'm no longer a victim with every circumstance in my life, I'm a volunteer quite often, and I'm a one woman, man.

But in a lot of ways I'm the same, too. I'm still a clown, and I'm still brutally honest like I've always been.

The professional growth aspect that I'm most proud of is the way I was able to go backwards to my youthful inspirations of music. I simply write what comes out of me naturally, and nowadays I sing like everything in my life is on the line. No holding back.

The personal growth aspect that I'm most proud of is, by far, my relationship with Jesus Christ. No joke, I was literally dead, but now I'm alive. He's gifted me a life that I don't deserve. He's more gracious than I could've ever imagined.
 
What do you remember as the height of the craziness surrounding "Fuck It (I Don't Want You Back)," be it a party, a person who told you they loved the song, or an insane freebie you never imagined you'd be given?
 
At the time, it was the biggest song in the world. I saw Elton John at MTV in Europe one day, walked up to him, introduced myself, told him I was a big fan. He had no idea who I was, so I went on my way.

I had just finished my interview, and he was about to walk into the studio for his interview. Right before I walked out of the building, his publicist, or manager, was running, and yelled out, "Eamon! Can you come back to the studio? Elton wants to meet you."

I was stunned, and of course I said yes.

We walk back to the studio, and he says, "I had no idea you were you. It's a pleasure to meet you. 'F**k It' is one of the greatest songs I've ever heard in my life."

That is one of many stories that continue to amaze me of the craziness surrounding those times.

So grateful, man.
 
I remember you were supposed to open for Britney Spears' Onyx Hotel Tour in the summer of 2004, but that particular leg of the tour was canceled due to a knee injury to Ms. Spears. I actually still have two press tickets to the Hartford date. Looking back on that tour cancellation, and seeing what you're doing now musically, is any part of you almost glad that tour didn't happen, or is there still a bit of sourness over how everything went down?
 
Would it have been cool to tour with the biggest star in the world at that time? I think so.

Am I sour? No way. I'm exactly where I'm supposed to be.

You ask great questions. I'm enjoying this interview. My manager told me, "This guy asks great questions. We've worked with him in the past." Maybe we never get to have this interview if that tour happens.

Everything happens for a reason.

By the way, that's amazing that you have those press tickets! I need a picture of that.

Ask and you shall receive!


 
Staying with Britney, did you get to sign her cast? (If she had a cast. To be honest, I don't remember)
 
Haha, I missed that one, not even an initial. 
 
Finally, tell everyone your plans for the rest of 2017.
 
Try to get as many people as possible to hear my first new album in over a decade, Golden Rail Motel.

I wanna go fishing for the first time since I was a kid.

And lastly I plan on having the greatest Christmas of all time with my family.

For more Eamon, check out eamonsongs.com.



Labels: Vid Picks
posted by Adam Bernard @ 7:00 AM