Pop Shots – Stage Presence
Monday, October 09, 2017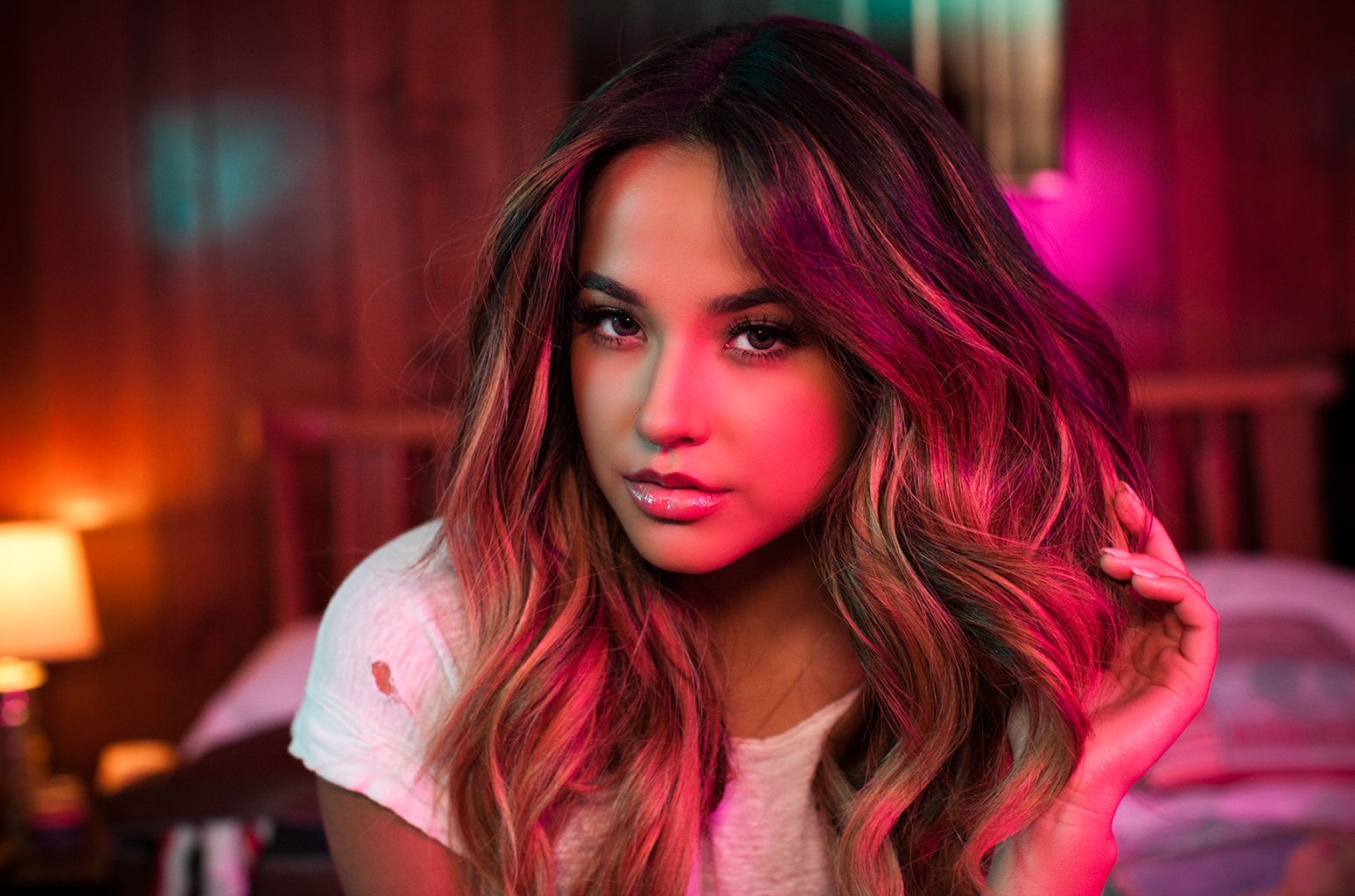 Welcome to your weekly dose of pop world musings. Covering all things pop culture, this week Pop Shots is hitting you with thoughts on everything from Becky G being yanked off a stage, to a large stage prop falling on Marilyn Manson, to Tom Petty going to that great stage in the sky, and since this is Pop Shots you know everything is seasoned with a little bit of attitude.

* During a recent show in Argentina, Fifth Harmony were performing "All in My Head (Flex)" when their support act, Becky G, attempted to join them. Security, however, didn't recognize her, and she was swiftly yanked off stage. Being that Becky G was in the most recent Power Rangers movie, the security guard should consider himself lucky she didn't shout, "It's morphin' time!"

* Christina Aguilera has launched a new perfume named Definition. With a name like that, I really hope it smells like an old dictionary.



* Fat Joe and Jay-Z teamed up to fill five planes with hurricane relief supplies, splitting the goods between Puerto Rico and Mexico. Meanwhile, politicians reclined in private jets, and flew to meetings where they just couldn't seem come up with any ideas regarding what to do about the situations in Puerto Rico and Mexico.

* Requiring recovering time after a large stage prop fell on him during an NYC performance, Marilyn Manson was forced to reschedule nine concert dates (October 2nd through the 14th). You see, this is why it's always safer to have a Stonehenge that's in danger of being crushed by a dwarf.



* In more postponed concert news, Jennifer Lopez postponed three dates of her Las Vegas residency at the Planet Hollywood Resort & Casino following the mass shooting at the Route 91 Harvest country music festival. J.Lo fans who were "Waiting For Tonight" had to, understandably, wait a few more nights.

* During what was supposed to be a promotional appearance on Good Morning Britain, Mariah Carey found herself being questioned by Piers Morgan about the aforementioned mass shooting in Las Vegas. Far be it from me to question another journalist's sources, but when looking for a firearm, and firearm related violence, expert, Mariah Carey ranks just under the Geico gecko.



* Eminem's longtime producer, Mr. Porter, has revealed the rapper has completed a new album. Back in the day, Em ripped another rapper for being old, noting the rival emcee was "pushing 40's door down." Em will be 45 next week. Perhaps his angriest raps will be about telling kids to get off his lawn.

* Cassie has a new single titled "Love a Loser," featuring G-Eazy, and her upcoming short film of the same name was produced by longtime significant other Sean "Diddy" Combs. That's right, her significant other helped her make a video for something called "Love a Loser." Ladies and gentlemen, start your inferences!



* The nominations for the 2017 MTV Europe Music Awards (EMAs) were revealed, and Taylor Swift led the pack with six nominations. Shawn Mendes was close behind with five nominations, while Kendrick Lamar, and Ed Sheeran, each had four. Contrary to my hopes, the Europe Music Awards are not awards given out by legendary Swedish rock band Europe.

* Music legend Tom Petty passed away at the age of 66. I am of a generation that remembers when the video for "Don't Come Around Here No More" came out, and blew our young minds.




And with that, my time is up for the week, but I'll be back next week with more shots on all things pop.



Labels: Pop Shots
posted by Adam Bernard @ 7:00 AM