Stacking The Deck with Fjer
Tuesday, September 19, 2017

Stacking The Deck is a feature exclusive to Adam's World where I bring packs of 1991 Pro Set Superstars MusiCards to artists, and we discuss who they find in each pack.

When I sat down with Danish electro-soul-pop artist Fjer for this feature she was open about being slightly nervous. Her nerves had nothing to do with doing an interview, as we'd done plenty of interviews over the years. Her nerves were regarding potentially not knowing any of the artists in the packs of MusiCards I was going to hand to her.

Even though many of us in America think of pop culture as our country's number one export, other countries have their own self-contained music scenes, and in the pre-internet era only America's most popular acts broke through.




Thankfully, when Fjer and I sat down at the Think Coffee at the corner of Bleecker and Bowery, and she opened up the packs of MusiCards, we found a few artists she recognized. This sparked conversations about musical inspirations, and the surprising person whose wardrobe she'd love to steal.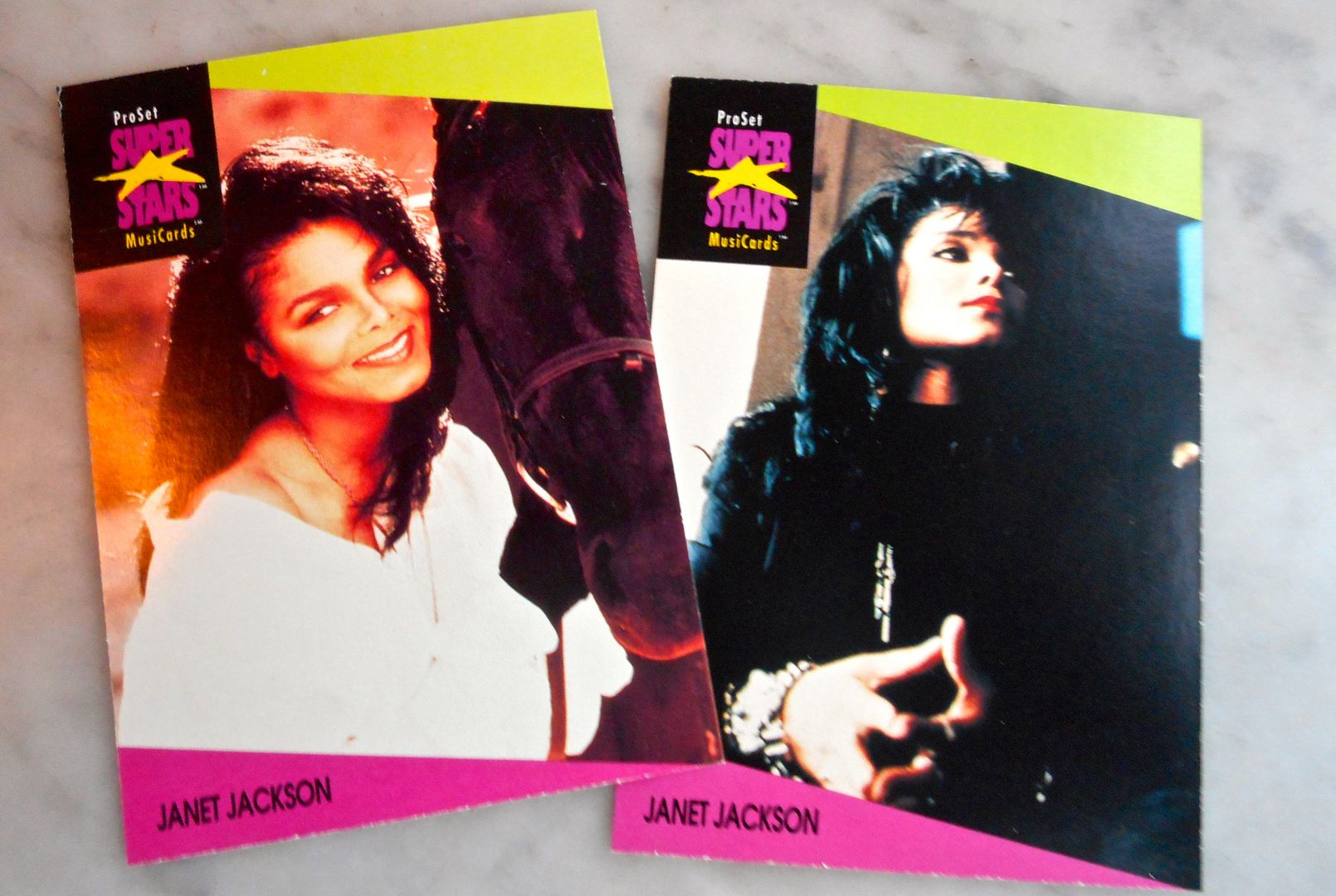 Janet Jackson


I know her, obviously, but I don't know that much of her. It was always the brother.

But, musically, she made it all the way out to Denmark?

She did, but not massively. There were a few hits, and obviously "Scream," but (she was) never like a big thing.

Later I really appreciated "Scream." It was shown in an art museum in Aarhus, where I'm from, and it blew my mind.

(Director) Mark Romanek makes amazing music videos. All his videos are art, they're all beautiful.

They literally showed it at an art museum, but that was like years later. It was an exhibit about the most beautiful, artful, music videos, and that was one of them. Of course, Bjork had like three there. It was a bunch of different directors. That's how I saw it on a big screen.

It still holds up, and the style in that video, you've seen me on stage, that's what I aspire to look like.

It's so beautiful, and the fact that it's beautiful, and the fact that it's black and white, it's just gorgeous.

So your current set design, and look, are loosely inspired by the concepts that came to mind from that time?

Yes. The mid-to-late '90s. Actually, mostly the late '90s.

Later, with the "No Scrubs" video by TLC, and that kind of more like leather, S&M, silver, metallic, goggles … that shit, that's basically my look right now. That's what all I'm about, late '90s, early aughts. These guys were ahead of their time.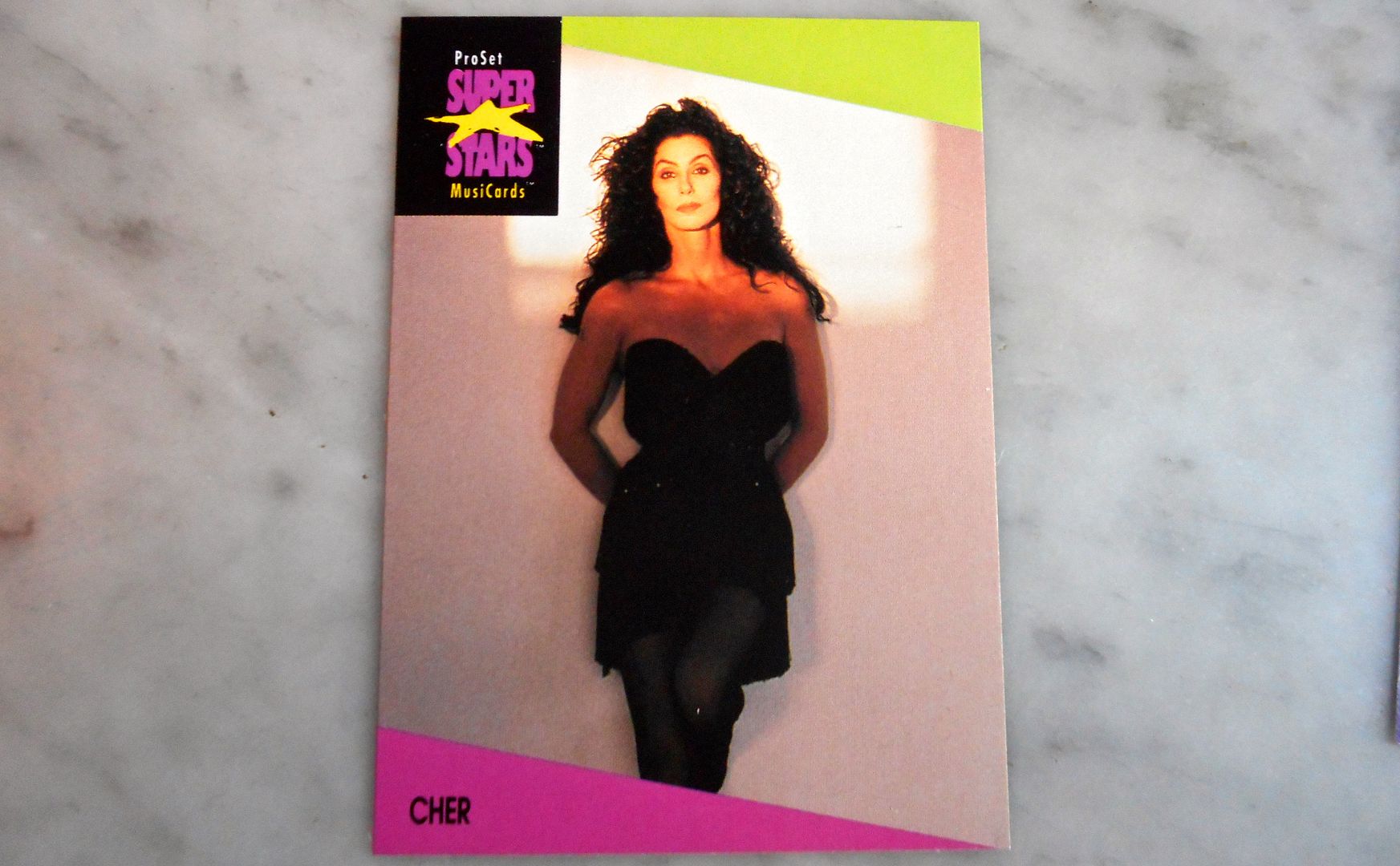 Cher


Again, with her, I gotta say I got in later. I know that she was obviously a huge icon before I knew of her, but when she got really famous – she might have been famous in Denmark before – but when I knew of her it was actually "Believe."

I know that she had done so much before that, but "Believe" was like one of those, already as a kid, guilty pleasures. You knew you weren't supposed to like that.

The thing about it was, because of the Auto-Tune effect, that was basically why it became a hit, and literally, she started that whole thing. She, and obviously some other people, but that sound, and that song is the reason that Auto-Tune is so used right now.

That was '98, so I was seven.

That song was a rebirth for her.

The thing was, that was right around the time when they started to use the pitch corrector, not straight up Auto-Tune, but just like to correct them a little bit. It was actually just to find the note, so you take the sensitivity down. It will grab onto the note, and try to process it, so much that it actually makes it wobble.

So that was (originally) a mistake, and they just kept it on, and it became the gimmick of the song.

And I fucking love Auto-Tune. I use it on everything. Sometimes I use it for an effect, like she did, like a lot of the music everyone is listening to now, but most of the time I use it just to even out the choir work in all of the stuff that I'm doing to make it sound more electronic, and then I'll have my own organic voice on top. That's my sound. I love the robotic sound. She kicked that off. She really did.




Vanilla Ice


Oh no!

You have to admit you knew who Vanilla Ice was.

I know who he is, but I don't have a lot to say about him. I know "Ice Ice Baby," obviously, and I know hip-hop people hated this guy, because I am surrounded by hip-hop people.

Just this picture … how current is this right now? With the track pants, and the big jacket with the letters on it? This is basically what Justin Bieber wears in 2017. I'm just waiting for the flat top to come back. That hasn't happened yet, but that's amazing. I love this picture. I want these pants. I'm so obsessed with this fashion right now.

So if Vanilla Ice reads this …

He was a very beautiful man, but even I can see, as a white person, I can see how this was super fucking corny, to the point where it's like, why you gotta ruin hip-hop?

Don't get me wrong, I understand why there needed to be a cornball white rapper in order to make hip-hop more mainstream, and I understand that at that time that's just what happened, but it's just super sad.

I just want his clothes, and I think he was handsome, and that's it. {laughs}

Basically, you want to find his old storage locker.

Oh yeah. People would kill for these clothes right now. It's so current that it's hilarious. This doesn't look old to me. Isn't that weird?




For more Fjer, check out fjermusic.com.



Labels: Music Interviews, Stacking The Deck
posted by Adam Bernard @ 7:00 AM