Stacking The Deck with Jake Palumbo
Tuesday, August 29, 2017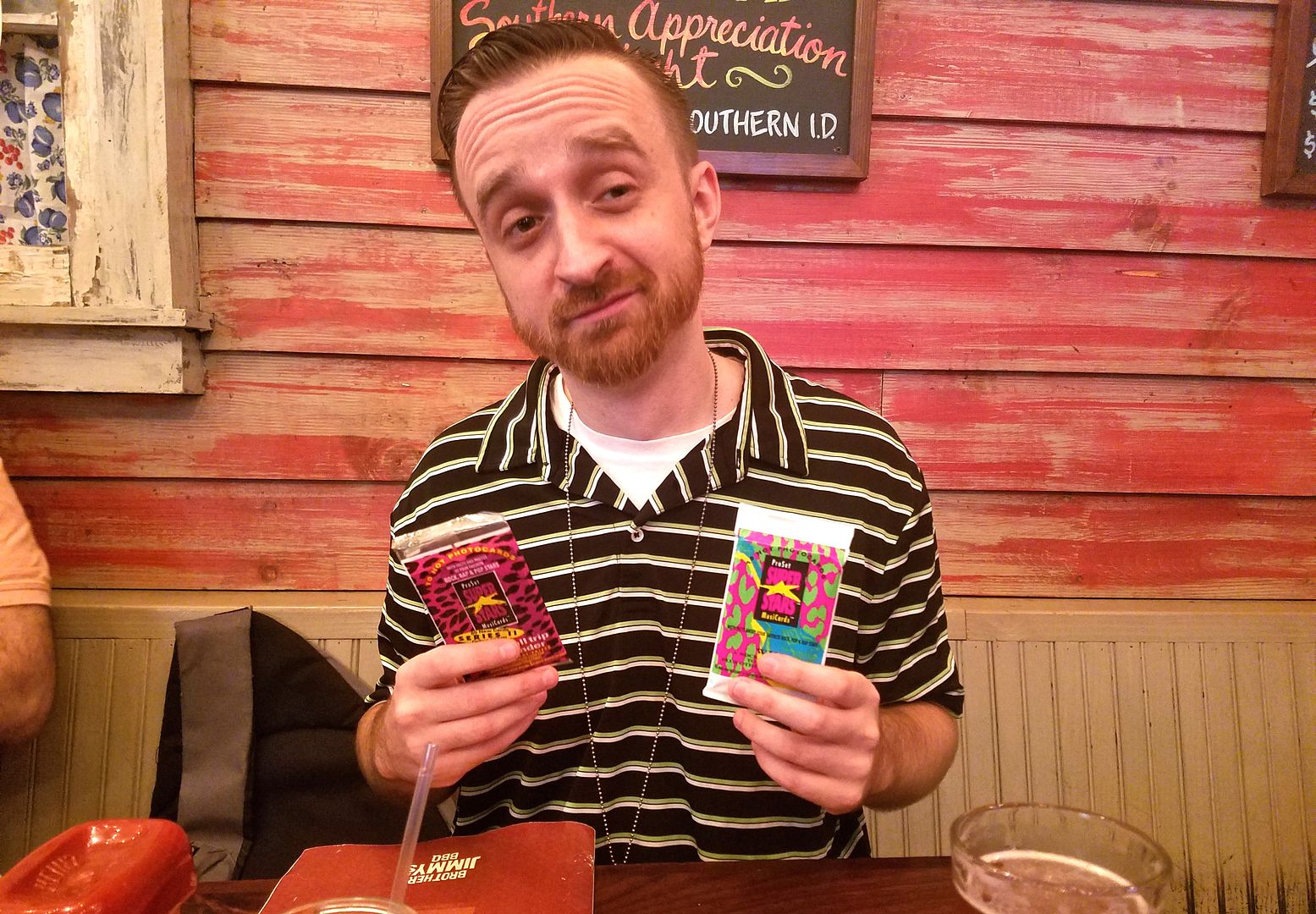 Stacking The Deck is a feature exclusive to Adam's World where I bring packs of 1991 Pro Set Superstars MusiCards to artists, and we discuss who they find in each pack.

You've heard of a person being a Jack of all trades? When it comes to NYC's hip-hop scene, the phrase should be changed to Jake of all trades, as Tennessee transplant Jake Palumbo has been wearing the hats of producer, emcee, label owner, and studio owner, for nearly a decade. Unlike the Jack of all trades, however, he's a master at all of them.

The founder of SpaceLAB Recordings recently moved his studio from midtown Manhattan to Brooklyn, and his most recent solo effort, Jake It Till You Make It – which features El Da Sensei, Rass Kass, and Shambaam Sahdeeq, among others – is going to be re-released via Soulspazm on September 22nd.




I caught up with Jake at Brother Jimmy's BBQ on E. 16th St., where we proceeded to get our grub on, open up some packs of MusiCards, and talk music. The artists we found sparked stories of the beginnings of his vinyl addiction, a tale of excessive self-love, and a look back at a multi-million dollar missed opportunity for his former landlord.




The Doors


My vinyl addiction came from digging through my parents' record collection, and chewing on the records as a toddler. I think that's what made me a vinyl junkie later in life.

There was one point when I was about seven, or eight years old, maybe even younger than that, my mom's records and my dad's records were kind of separated, and I was looking through my dad's records. My dad's collection tended to center around prog rock – Rush, King Crimson, Pink Floyd. I basically asked him, in my little voice, "Dad, what's a good record outta here?" My dad pulls out The Best of The Doors, and he goes, "Well, here's one you might like."

I dropped the needle, and the first song was "Break On Through."

By my dad making that suggestion to start with that record, I end up digging through all the rest of The Doors' records.

It was one of the first albums that I can remember really dissecting from top to bottom. It was almost like patient zero for me, in some ways, as far as my vinyl habit.

That was also, I think, the first record I dropped the needle on myself. Before if I wanted to hear a record my parents would put it on.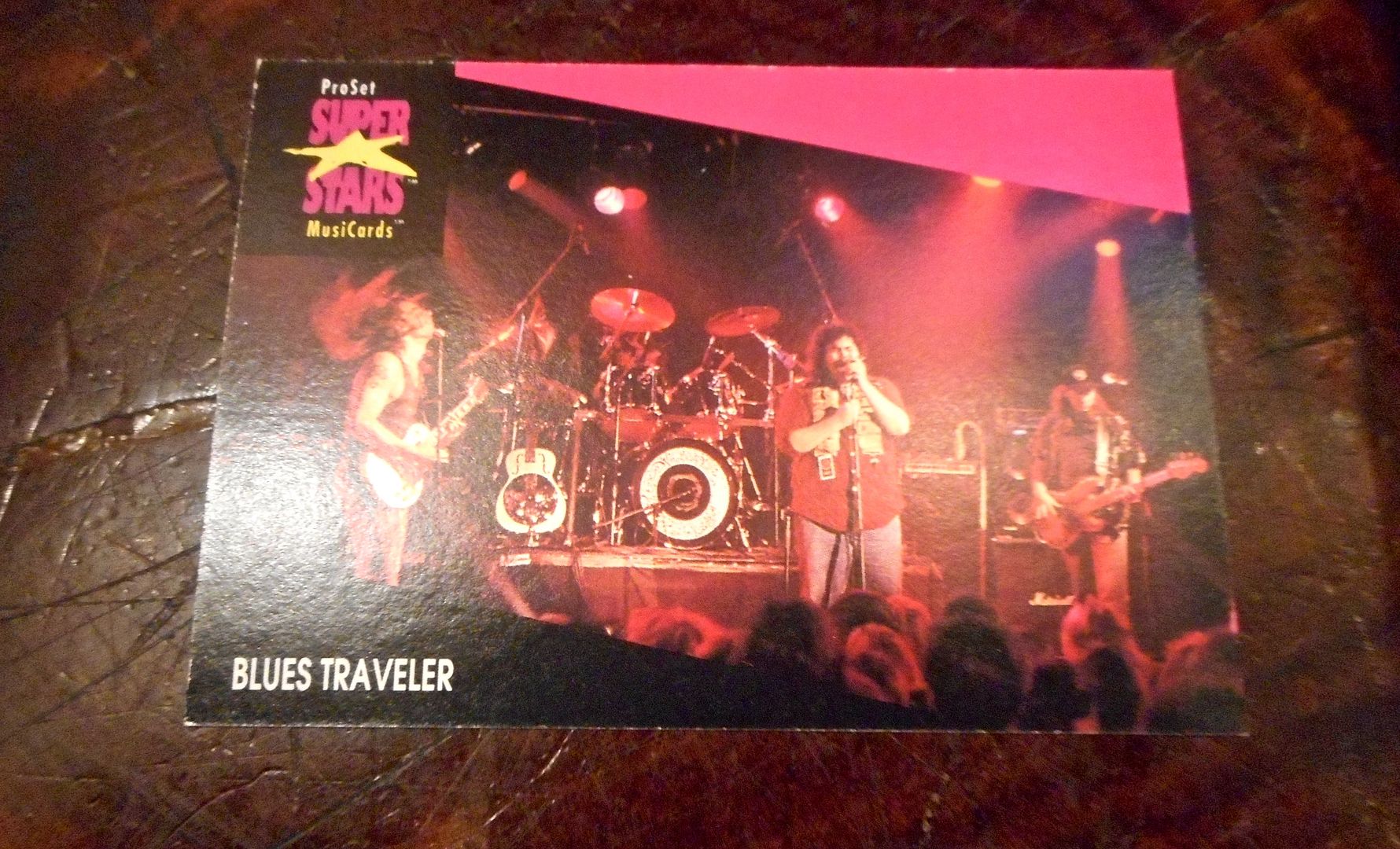 Blues Traveler


I laughed myself into conniptions hearing the story about John Popper's moment of truth when he realized that he had to get his health, and his weight, in order.

You can Google this. I'm not making this up. He was masturbating to pornography one night, and he starts feeling a tightness in his chest, so he decides he needs to chill out for a second. He lets it pass for a few minutes, then he goes back to finish the job. He feels his heart doing things it's not supposed to again, so he stops, waits a few minutes, catches his breath, and tries for a third time to finish the job.

He's basically having heart palpitations at that point, and his arm goes numb, and he thinks he's having a heart attack. In the midst of this melee he ends up having to go to the hospital.

When I remember hearing that story I was so in awe at his dedication to trying to finish rubbing one out before he went to the hospital, and I identified with that so much in my personality, because I'm that guy who would try to finish the job before I made it to the hospital. I almost felt like he and I were kindred spirits at that point.

As a guy who is over 30 now, and has had a lot of bad habits in my life, I'm trying to get more on the health wave, and that's the kind of story that, in my life, would turn me around. If I can't even do this anymore …

I've just always thought that was the most amazing story. After two times of thinking, "Maybe I'm having a heart attack," you still went back for that third time to try to finish up. Not a lot of people are that dedicated to their craft anymore.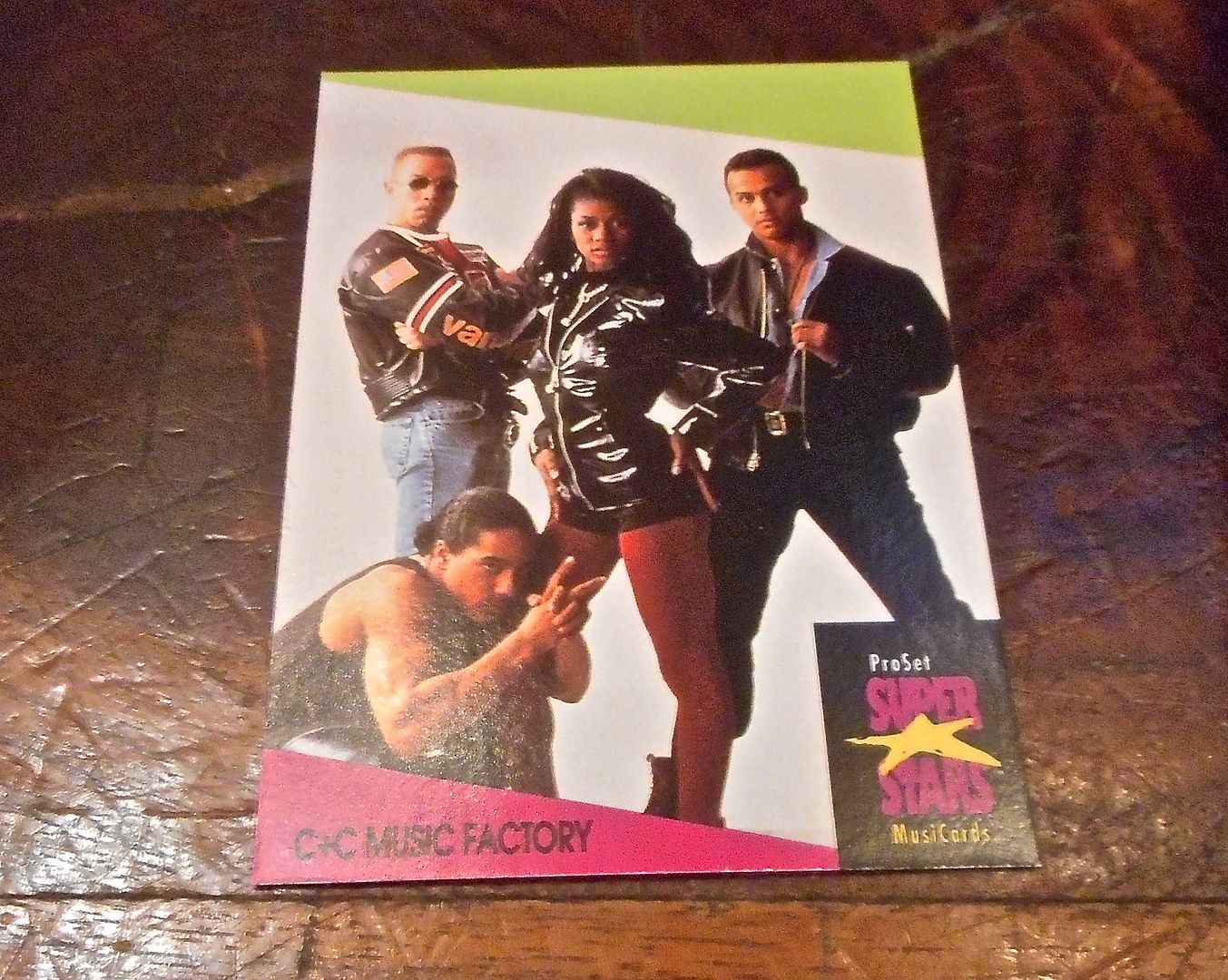 C+C Music Factory


Freedom Williams has recorded in my studio on a few occasions. I've recorded him doing some radio PSAs, narration for a documentary, and then he came and did a song one time.

I say that to say the story I always got a great kick out of. When SpaceLAB was on 30th Street for seven years, until just recently, my landlord was a guy named John Grossbard. John Grossbard had been in the music business for 40 or 50 years – everything from studio owner, to music producer, to engineer.

Because he owned a publishing company for a great while there are certain songs that he bought the rights to, to try to collect with the publishing. There were times when people were using his studio, and in lieu of cash payment he would give them studio time in exchange for a percentage of the publishing on the song if he thought it was something that might be a long term hit. He does have plaques for a lot of records that were done in that manner.

C+C, David Cole, he was actually from Johnson City, TN, which is my old stomping grounds. I don't remember if was him, or if it was Robert Clivilles, but one of the Cs in C+C Music Factory took a meeting with John Grossbard, my former landlord, and said, "We think we have a hit here. We know you have a good publishing company. We're kinda hard up for cash right now. We don't have a deal for this song yet. We're wondering if maybe you wanted to invest in this, and cash in on it."

They play him "Gonna Make You Sweat (Everybody Dance Now)," and after they listen to it my landlord makes them play it again, and play it a third time, and he goes, "I don't know. I just don't really hear a hit. Maybe you guys want to go to somebody else with that, but thanks for your time."

Meanwhile, today, the publishing money that has been generated by "Gonna Make You Sweat" is insane. It's literally been hundreds of millions of dollars. He could have owned the lion's share of that, but he listened to it and was like, nah, I don't really see a hit.

So they walk out of that meeting dejected, but today it's one of the most placed records of all-time.

A lot of times you just don't see it, and somebody else sees it, and then in hindsight it's like how did I not?!?!

In a way it's almost kinda good (it happened that way), because if he had the publishing on that record he probably would have retired 20 years ago, and I might not have had the studio in that building for as long as I did.




For more Jake Palumbo, like him on Facebook, and follow him on Twitter and Instagram.



Labels: Music Interviews, Stacking The Deck
posted by Adam Bernard @ 7:00 AM