Pop Shots – A Look At The Charts
Monday, July 31, 2017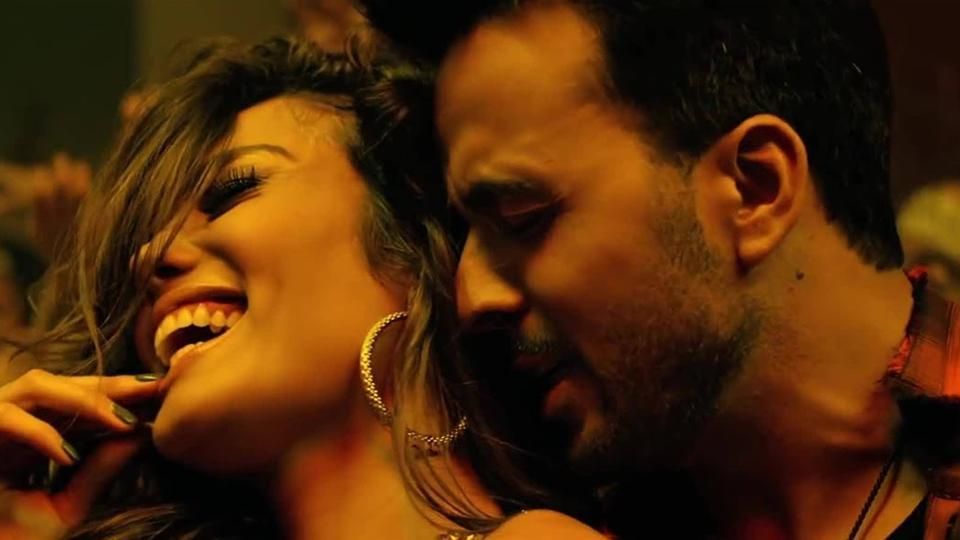 Welcome to your weekly dose of pop world musings. Covering all things pop culture, this week Pop Shots is hitting you with a little Billboard singles chart analysis, as there are a bevy of familiar voices making returns, and a Latin hit that has inspired the nation to move their hips. The rankings are taken from last Monday's chart, and since this is Pop Shots, you know everything is seasoned with a little bit of attitude.



1. Luis Fonsi & Daddy Yankee w/ Justin Bieber – Despacito




The version on the radio features Justin Bieber, but the version in this video does not. You're welcome!

Will a Spanish language single becoming a massive hit spark the next great Latin music explosion? Hey, I'll support anything that helps get Shakira on my TV more often.

Just remember kids, it isn't truly a Latin music explosion until a famous boxer decides to record an album.



Unrelated: The woman in the "Despatico" video (Zuleyka Rivera) … holy mother of God!



2. DJ Khaled w/ Rihanna & Bryson Tiller – Wild Thoughts




Initial reaction when "Wild Thoughts" comes on the radio: "Oh sh*t, they're playing Carlos Santana's 'Maria Maria' as a throwback!"

Second reaction when "Wild Thoughts" comes on the radio: "Oh … sh*t … it's DJ Khaled."

File this one under "of course it's a hit, the most important part of the song is from one of the longest running #1s of the 2000s."



17. Halsey – Now or Never




As someone who ranked Badlands as the best album of 2015, all I can say is I'm glad everyone else is finally on the Halsey bandwagon! Welcome aboard!

I've loved her voice, and her overall vibe, for years, and it's great to see her climbing the charts.

That said, I could do without the concept video, which cuts in and out of the song, making it difficult to enjoy the music.

Artists, I know everyone loved "Thriller," but please stop with the whole music video as a movie thing. There was only one Michael Jackson.



31. Miley Cyrus – Malibu




Miley Cyrus has gone from flipping commercial hip-hop's misogynistic tropes into pro-girl power trap-pop, to recording some genuinely damned good, adult, pop music.

This is not to say her previous work wasn't good – I think we can all agree "Wrecking Ball" is one of the great pop songs of the past decade – but "Malibu" shows a maturity I'm not sure anyone expected from Miley.



52. Demi Lovato – Sorry Not Sorry




Demi Lovato is fast becoming the queen of summertime jams. She previously gave us the sun drenched hit "Cool For The Summer," and with "Sorry Not Sorry" she has another big, bold, song ready to dominate Top 40 radio during the hottest months of the year.

Steeped in confidence, "Sorry Not Sorry" could very well become an anthem for anyone who's been dumped, or wronged, which means we're going to hear it blasting from every car for the next six months.

I'm sure Demi's "Sorry Not Sorry" about that.



92. Selena Gomez w/ Gucci Mane – Fetish




Demi's former Barney & Friends castmate (yup, I just took it there), Selena Gomez, has a potential summertime hit of her own on her hands … or taking the visual posted on YouTube into consideration, on her lips.

I wrote about "Fetish" a few weeks ago, and I maintain that this is some of Selena's best work. it has an unbelievably sexy vibe, and is top notch booty music.

Apologies for going from Barney & Friends to sexy booty music in the span of two sentences. I really hope I'm not now on a government watch list, or have a giant purple t-rex mad at me.

And with that, my time is up for the week, but I'll be back next week with more shots on all things pop.



Labels: Pop Shots
posted by Adam Bernard @ 7:00 AM