Pop Shots – Still Got It
Monday, November 21, 2016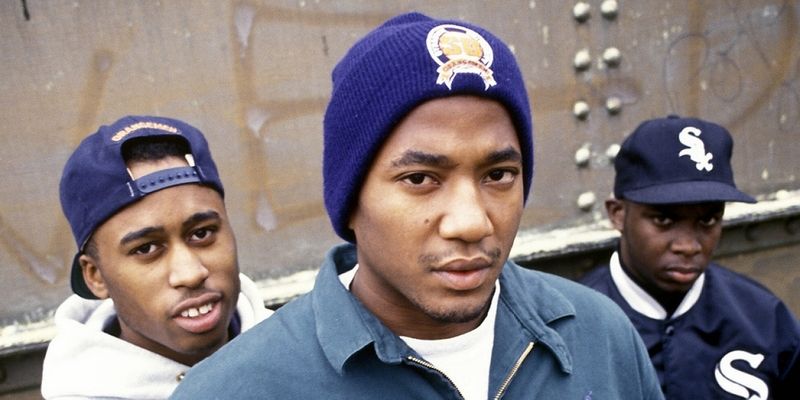 Welcome to your weekly dose of pop world musings. Covering all things pop culture, this week Pop Shots is hitting you with thoughts on everything from A Tribe Called Quest, and Bon Jovi, topping the charts, to a new pop nostalgia tour featuring NKOTB, to Metallica appearing in a place where you'd never expect to see them, and since this is Pop Shots you know everything is seasoned with a little bit of attitude.

* A Tribe Called Quest topped the Billboard 200 with their latest album, We Got It From Here, Thank You For Your Service, knocking Bon Jovi out of the #1 spot. Yes, we're nearing the conclusion of 2016, and in back to back weeks the Billboard 200 was topped by Bon Jovi, and A Tribe Called Quest. Old guys are runnin' things! We get down on our Hoverounds!

* In a Snapchat video, Ariana Grande mentioned she's nearly completed her next project, saying, "Oh yeah, and I'm almost done with an album." I guess she had plenty of time to write when that girl in the T-Mobile commercial left her in the desert.



* Pink announced she and her husband, Carey Hart, are expecting their second child. Knowing Pink's predilection for high flying stunts, the child will probably be born mid-trapeze act, landing unharmed on a safety net.

* New Kids on the Block are hitting the road with Boyz II Men, and Paula Abdul (her first tour in 25 years), for a little something they're calling The Total Package Tour. Listen, I'm all for these acts selling out venues, but you can't call it The Total Package Tour unless Lex Luger is involved.



* Universal Music Publishing Group and Tidal are warring over who owns the rights to stream Prince's catalog. For Prince fans who are concerned about where they'll be able to listen to their favorite artist, there's a precautionary measure they can take to make sure this battle doesn't effect them – they can buy Prince's albums.

* With the release of their 10th studio album, Hardwired...To Self-Destruct, Metallica is putting their entire catalog on Napster, which I, honestly, had no idea still existed. Oh, and not to make things awkward, but …




* When Bruce Springsteen's motorcycle broke down on Veteran's Day he was saved by, you guessed it, some helpful veterans, as members of the Freehold American Legion Post 54 Legion Riders made sure he wouldn't be stranded. We can now eagerly anticipate Springsteen's next project, The Boss and the Art of Motorcycle Maintenance.

* Things aren't looking good for Devin the Dude in regards to his lawsuit against Maple Leif Garrett (aka Justin Bieber) and Usher. Devin claimed the duo committed copyright infringement when creating their song, "Somebody to Love," but U.S. Magistrate Judge Douglas Miller concluded Devin failed to demonstrate Bieber and Usher had access to Devin's song of the same name before creating their song. Additionally, the judge said Devin wasn't able to show "striking similarity" between the two works. I don't know about you, but all this talk of "Somebody To Love" makes me want to listen to Queen. Who's with me?




And with that, my time is up for the week, but I'll be back next week with more shots on all things pop.



Labels: Pop Shots
posted by Adam Bernard @ 7:00 AM