Pop Shots – Big Times
Monday, October 10, 2016

Welcome to your weekly dose of pop world musings. Covering all things pop culture, this week Pop Shots is hitting you with thoughts on everything from Taylor Swift and Lady Gaga's big gigs, to Demi Lovato taking a big break, to a big honor for The Ramones, and since this is Pop Shots you know everything is seasoned with a little bit of attitude.

* Taylor Swift will be headlining the AT&T DIRECTV Super Saturday Night concert the night before the Super Bowl. I now can't wait to see a sports network, in an ill-fated attempt to connect with today's youth, ask Calvin Harris his thoughts on the big game.

* While Taylor Swift will be the Super Bowl's opening act, Lady Gaga will be the game's halftime performer. With halftime performers having a history of bringing out high profile guests, I'm keeping my fingers crossed Gaga brings out this guy




* During an interview on The Ellen DeGeneres Show, Chrissy Teigen revealed she and John Legend recently moved into Rihanna's former home, adding, "Every once in a while I get a bill of hers, and I really want to somehow give it back to her." Teigen said she considered bringing Rihanna her mail at the Grammys, but Legend nixed the idea. Damn you, John Legend, for preventing what would have been one of the greatest moments in Grammy history. "I'ma let you finish, but I have your Pottery Barn catalog."

* Chance The Rapper remixed Kit Kat's "Give Me a Break" jingle, and appears in a new commercial for the candy bar, dressed as a bear. So THAT'S how rappers can make money in 2016!

* After uncharacteristically ripping a fan who drew her as a mermaid, Demi Lovato took to Twitter to say she's taking a year off, saying, "So excited for 2017. Taking a break from music and the spotlight.. I am not meant for this business and the media." Being that she's wildly successful at the age of 24, I'd say she's most definitely meant for this business. As for the picture of her as a mermaid ... I'd suggest Demi just embrace her inner A-Rod.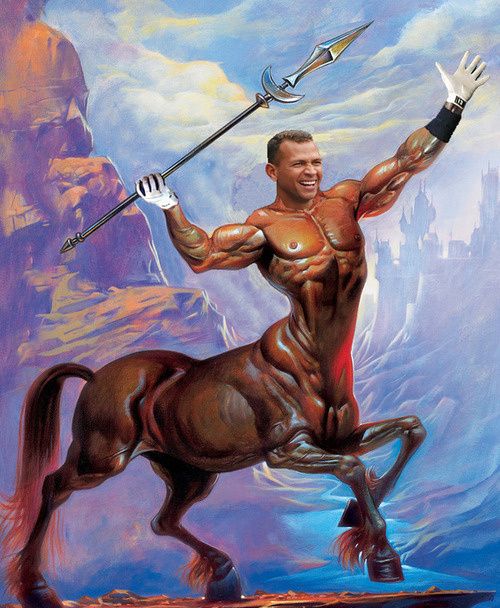 * Forest Hills High School in Queens is honoring one of its musical greats ... actually, FOUR of its musical greats – The Ramones. On October 23rd, the street situated at the intersection of 67th Avenue and 110th Street, which marks the main entrance to Forest Hills High School, will be renamed Ramones Way. This marks the second street in NY to be named after The Ramones, as there's already a Joey Ramone Place at the intersection of Bowery and East 2nd Street, in NYC. While I'm all for honoring punk rock legends in this way, I do have a slight fear that it will one day lead to pop punks bands receiving the same honor, and me having to explain to someone that I'm caught in traffic on the Blink 182 Expressway.

* Iggy Azalea finally gave a reason for her sophomore album, Digital Distortion, being so delayed – after her engagement to Swaggy P fell apart, she wanted to change the content of the album to songs about being single. After hearing "Team," most of us just wanted her to change the content of the album to songs that are listenable.

* Finally, here's a song from Shakira about how much she loves bicycles. OK, I'm not completely sure that's what it's about, I don't know very much Spanish, but I do know the song is titled "La Bicicleta," and the word "corazon" comes up a few times in the lyrics, so I have to be close, right?




And with that, my time is up for the week, but I'll be back next week with more shots on all things pop.



Labels: Pop Shots
posted by Adam Bernard @ 7:00 AM