Pop Shots – Going For Broke
Monday, September 19, 2016

Welcome to your weekly dose of pop world musings. Covering all things pop culture, this week Pop Shots is hitting you with thoughts on everything from Nelly's major IRS debt, to Kid Cudi tearing into two of rap's biggest names, to Demi Lovato making a major purchase, and since this is Pop Shots you know everything is seasoned with a little bit of attitude.

* Facing a $2.4 million IRS bill, Nelly is getting some financial help from his fans, who are streaming "Hot in Herre" nonstop in an attempt to help raise funds for the rapper. Wesley Snipes has to be sitting somewhere wondering why none of his fans thought to continuously stream Passenger 57 to help pay his unpaid taxes.

* 23-year old Zayn Malik will be releasing an autobiography on November 1st, via Penguin Random House. Being that the majority of his audience is made up of teenyboppers, he's either going to have to pretend he's Harry Potter, or have the first autobiography done in the format of Colorforms.



* Kid Rock, while performing his song "Born Free" at a recent concert, shouted "Fuck Colin Kaepernick," in a very unsubtle critique of the NFL quarterback's kneeling during the national anthem. 49ers fans now have to wonder if Kaepernick will ever be able to perform at peak levels now that he has to take "Bawitdaba" out of his "Get Hyped" mix.

* During a Q&A on Most Requested Live with Romeo, Britney Spears mentioned Justin Timberlake as an artist she'd like to collaborate with. When asked about this a few days later, Timberlake replied that he'd love to work with Britney, adding, "I'm accessible, give us a call!" Break out the matching denim outfits, this sounds like the makings of a beautiful musical reunion!



* Kid Cudi went on a Twitter tirade this past week, with his main targets being Kanye West and Drake. Cudi, who collaborated extensively with Kanye in the past, ripped Yeezy and Drake for having multiple people writing their songs for them, adding, "The fake ones wont be lasting too much longer." In a delicious slice of irony, there's only one artist who could help Kanye properly address a spat with an ex in a song, but I don't think Taylor Swift is answering the phone when she sees Ye's name come up on the caller ID.

* Katy Perry is apparently someone you want to hang out with if you're a pregnant woman nearing your due date, as last Monday she helped her sister deliver her second child. The pop star is no rookie at this, as she handled midwife duties for her sister's first child, as well. This means Perry is basically the Dr. Quinn, Medicine Woman, of the pop world ... if Dr. Quinn could shoot whipped cream from her boobs.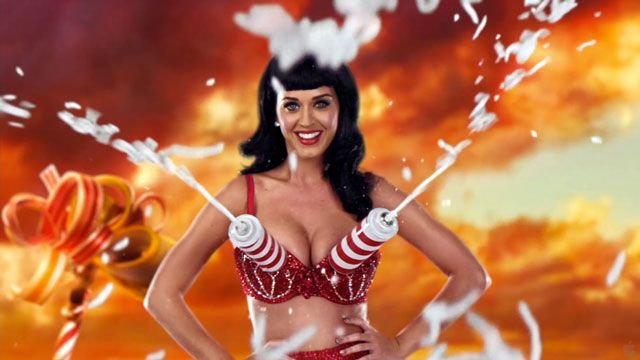 * Demi Lovato, playing the role of Victor Kiam, liked rehab so much, she bought the company. Yes, that's right, Demi is now the co-owner of the CAST Centers in West Hollywood, CA, the rehab center where she received treatment a handful of years ago. OK, go ahead, Google Victor Kiam. I know I make references no one understands.

* Kesha took to Instagram to announce she's "Making a FUCK OFF song with a casual Grammy award winning secret person." This begs the question – who wins a Grammy award casually?!?!? Seriously, who is so f*cking chill that they can win one of music's greatest honors and act all Matthew McConaughey about it?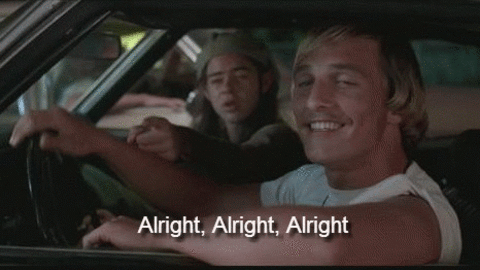 * Fifth Harmony's Normani Kordei, who left Twitter due to online bullying, has returned to the social media site, and is now working with the anti-cyberbullying charity The Cybersmile Foundation. I wonder if they bullied her into coming back.

* Last, but certainly not least, Beck has released a new music video! If you need me, I'll be lost in the trippy awesomeness of "Wow."




And with that, my time is up for the week, but I'll be back next week with more shots on all things pop.



Labels: Pop Shots
posted by Adam Bernard @ 7:00 AM