Pop Shots – Old Timers' Day
Monday, August 15, 2016

Welcome to your weekly dose of pop world musings. Covering all things pop culture, this week Pop Shots is hitting you with thoughts on everything from a rapidly aging Rihanna, to a Hanson brother becoming a father again, to a member of NSYNC turning 40, and since this is Pop Shots you know everything is seasoned with a little bit of attitude.

* Rihanna will receive the Michael Jackson Video Vanguard Award at this year's MTV VMAs. If you want some insight into the expected career longevity of a pop artist, she's receiving this lifetime achievement award at the age of 28.

* In an interview with Vogue Australia, Selena Gomez said she'd be "stoked" to date a writer who is low-key. I'd be stoked if she read this and decided she wanted to grab a slice of pizza, and take in an indie music show with me. Hey Selena, my Twitter is @adamsworldblog. #ThisCouldBeUsButYouPlaying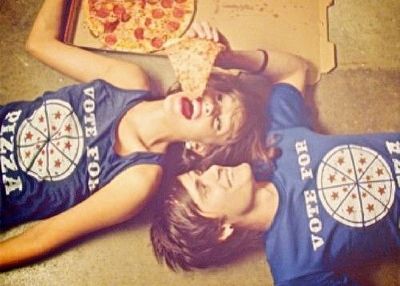 * Ed Sheeran is reportedly being sued be the family of Ed Townsend, co-writer of the Marvin Gaye classic "Let's Get It On." The Townsends, who are apparently part of the small, extremely litigious, group of people who think all music began, and ended, with Marvin Gaye, claim Sheeran lifted the melody, harmony, and rhythm from "Let's Get It On" for "Thinking Out Loud." Funny how this issue didn't surface until the song became a mega hit. Wonder why that could be?

* Zac Hanson, and his wife Kate, celebrated the birth of their fourth child on August 6th. The brothers Hanson have been prodigious when it comes to reproduction, as this kiddo makes 12 for the "Mmmbop" trio (in addition to Zac's four, Taylor has five kids, and Isaac has three). With that many kids, it's no wonder they started their own beer company! (Side Note: If Zac, Taylor, or Isaac are reading this, I'd love to sample a six pack!)



* With a simple "NOPE" Big Machine Label Group CEO Scott Borchetta put an end to the rumors regarding a possible new Taylor Swift album this fall. Aw, c'mon Borchetta, my birthday's in the fall. You could have sugar coated that "NOPE" a little bit.

* Dee Snider's newborn granddaughter has already taken part in the family's tradition of theatrics, coming into the world in a vehicle on a Los Angeles area freeway. Commenting on the unique situation of her birth, Snider tweeted, "Way to get attention!" In order to top this, his next grandkid has to be born in full Twisted Sister makeup.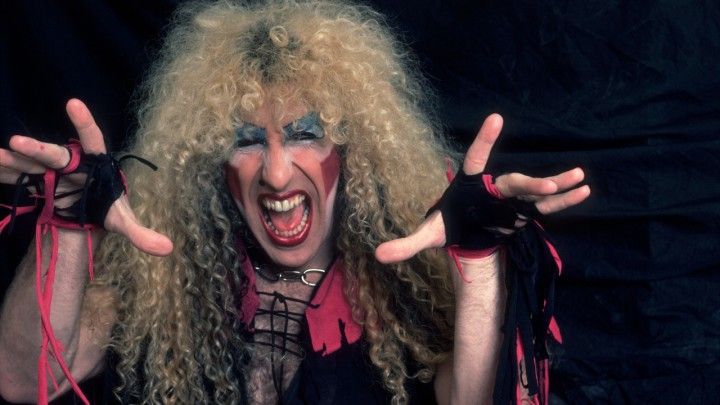 * The all-female spinoff of Ocean's Eleven, titled Ocean's Ocho, now has seven of its eight main cast members. Actresses include Sandra Bullock, Cate Blanchett, Anne Hathaway, Helena Bonham Carter, and Mindy Kaling, and they'll be joined by Rihanna, and rapper Awkwafina. There's no word on who cast member number eight will be, but with that incredibly mixed lot it might as well be a Fraggle.

* Citing years of cyber-bullying from internet trolls, Fifth Harmony's Normani Kordei has left the Twitter-verse. While this is sad, I gotta admit I couldn't pick Kordei out of a lineup of two. After the Spice Girls I lost all ability to tell members of girl groups apart. They made it so easy!!!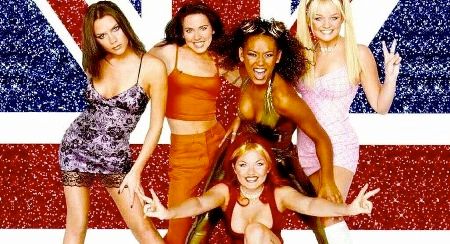 * Blues Traveler announced the postponement of a series of shows due to frontman John Popper requiring emergency surgery to address a spinal issue. Once back on his feet, Popper should be able to "Run-Around" again.

* NSYNC took a picture that melted the internet last week when the former boy band members were all together to celebrate JC Chasez's 40th birthday. I wasn't invited to the festivities, so I'll celebrate here, by reminiscing about the time JC did a song with ODB.




And with that, my time is up for the week, but I'll be back next week with more shots on all things pop.



Labels: Pop Shots
posted by Adam Bernard @ 7:00 AM