Carlos Ferragamo Bio
Friday, August 19, 2016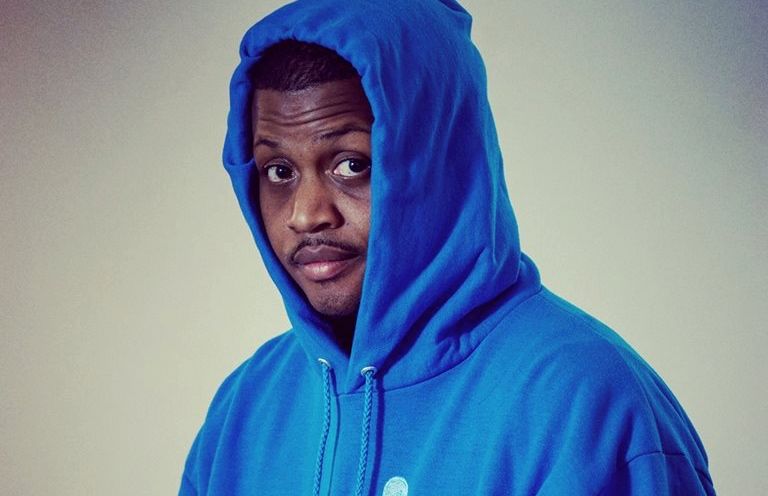 "Nobody's gonna wait on you."

This is the mantra of hip-hop artist Carlos Ferragamo. It's what prompted him to rhyme for veteran rapper AZ in a nightclub in 2005. It's part of the motivation that led him to being featured in The Source's Unsigned Hype column in 2006. It's why, not seeing the opportunities he desired, he opted for grad school at Florida A&M University, earning his MBA, and why he joined the Air Force, where he reached the rank of Second Lieutenant. It's what's been the inspiration behind his company, and record label, Allergic to Failure, since its inception in 2012.

Ferragamo doesn't wait for opportunity to knock, he knocks on opportunity's door, kicking it in when necessary. Up next on his agenda is creating an opportunity for his music to reach a worldwide audience.

Splitting his time between The Bronx, and Florida, Ferragamo's music incorporates both traditional NYC lyricism, and Florida's history of melody and bass. Listeners will also find a refreshing dose of honesty in his work. He points to a humorous, but authentic, line from his upcoming EP, Shades of Blue 2.5, due out September 27th, as he raps, "Stingy with dough / fuck Coinstar / I roll my quarters," noting, "that's a real fact. I'm not trying to pay 10% for you to roll it up!"

Shades of Blue 2.5 is the fifth EP release for Ferragamo. With eight official tracks, plus two bonus cuts, and a preview track of Shades of Blue 3, the deluxe edition of the EP also includes all the radio edits, as Ferragamo wants to make sure his music can be played in a family atmosphere. "If you're a younger person, like let's say 23, and you have kids, you can't ride around in your car with a whole bunch of profanity, so you can skip to track 12 and let it rock out from 12 to 22, and hear the clean versions."

Previously, Ferragamo has worked with a litany of notable DJs and producers, including DJ Green Lantern, DJ Drama, J.U.S.T.I.C.E. League, Ty Fyffe (Foxy Brown, Busta Rhymes), QB Da Problem (50 Cent, Scarface, Joe Budden, Raheem DeVaughn), Nefarious! (Amor Jones), and Chris Prythm (Lloyd Banks, Nipsey Hussle).

Ferragamo has also previously been offered deals by two major labels, both of which he turned down. The first deal was offered to him while he was still enrolled in school, and he didn't feel the contract afforded him the stability to achieve the goals he was looking to accomplish. The second deal was a single deal for $2,500, but zero points. "That's a dummy deal," the MBA grad explains, "where you make your money is your points."

A sneakerhead, with a small, but growing, collection, $2,500 wouldn't even cover the cost of his prized kicks, kicks that he actually wears. Ferragamo notes that in the video for "Celebrate," which is the lead single off of Shades of Blue 2.5, you'll see him wearing both the new Air Jordan 7 Olympic sneakers, and a pair of classic Penny Hardaway kicks, the latter he's taken extreme care of over the years. In fact, his shoe maintenance game has become so revered among his peers that he's currently working on a book on how to keep sneakers looking fresh.

Extreme maintenance and care is a common theme for Ferragamo, and a defining quality of his career. "I believe slow and steady does win the race, and quality over quantity," he explains, "but at the same token you have to capitalize on opportunities that are available."

Having already been featured in The Source, and on sites such as VladTV, WorldStarHipHop, AllHipHop, HipHopDX, and HipHopGame, as well as on the legendary NYC-based hip-hop music video show Video Music Box, he's clearly become adept at capitalizing on opportunities.

Don't be fooled by the EP title, Shades of Blue 2.5, Carlos Ferragamo doesn't do anything halfway.


posted by Adam Bernard @ 6:30 AM