Pop Shots – So Close
Monday, July 18, 2016

Welcome to your weekly dose of pop world musings. Covering all things pop culture, this week Pop Shots is hitting you with thoughts on everything from Zayn Malik's close encounter, to the Spice Girls' fractional reunion, to customs officers in Belarus being just a bit off with their knowledge of rock bands, and since this is Pop Shots you know everything is seasoned with a little bit of attitude.

* In a strange interview, Zayn Malik told Glamour magazine he left One Direction because, "An alien spoke to me in a dream." Am I the only one who thinks "alien" is a weird nickname for his accountant.

* The inevitable has happened, Taylor Swift and Calvin Harris are having a post-breakup beef. Swift, apparently none to thrilled to hear her ex say they never thought about collaborating, revealed she ghostwrote his latest hit under a pseudonym. Harris, unhappy this was revealed, took to Twitter to reel off a series of tweets against his ex, closing with, "I know you're off tour and you need someone new to try and bury like Katy ETC but I'm not that guy, sorry. I won't allow it." Thank God for social media, or these two would have to fight it out like old school celebrities – via telegram.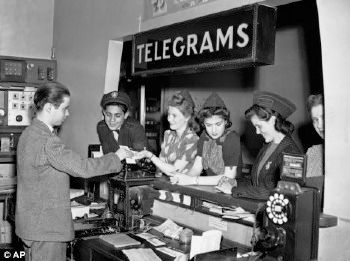 * Three fifths of the Spice Girls – Ginger, Baby, and Scary – have reunited, using the acronym GEM (Geri, Emma, Melanie). Hey, Spice Girls, this is great, and all, but do you know what all of my grade school math teachers could tell you I really really want? To not have to deal with fractions!

* Rich Homie Quan flubbed a Biggie lyric at VH1's Hip-Hop Honors, and quickly became the butt of jokes all over the internet. The rapper blamed technical difficulties for his error, telling Atlanta radio station V-103, his lyrical gaffe was a result of a combination of nerves, and not having the lyrics on the teleprompter. Has Rich Homie Quan not seen Maximum Overdrive? For the love of God, man, don't anger the machines!




* 1,991 copies of the upcoming 25th anniversary re-issue of Cypress Hill's 1991 self-titled debut will come in a special black resin skull. At least 1,990 of those skulls will be turned into something you can smoke out of.

* Selena Gomez now holds the title for the most-liked photo on Instagram. With all due respect to Selena, THIS should really be the most-liked photo on Instagram



* Customs officers at an airport in Belarus thought the Red Hot Chili Peppers were Metallica in a hilarious incident that ended with the Chili Peppers signing Metallica memorabilia. Flea wrote about the incident on Instagram, saying, "We tried to explain to them that we weren't Metallica, but they insisted that we sign anyway." It's going to be really funny when Metallica is eventually stopped by those customs officers, and can't convince them that they're actually Metallica, because the officers will be all, "Nope, we met Metallica. See, they signed this stuff for us. Now bend over, liars!"

* Britney Spears posted a short clip promoting her new perfume, Private Show, that included what might be a teaser of new music. Private Show? That's not bad, but how about showing privates!




And with that, my time is up for the week, but I'll be back next week with more shots on all things pop.



Labels: Pop Shots
posted by Adam Bernard @ 7:00 AM