Pop Shots – Fightin' Words
Monday, June 06, 2016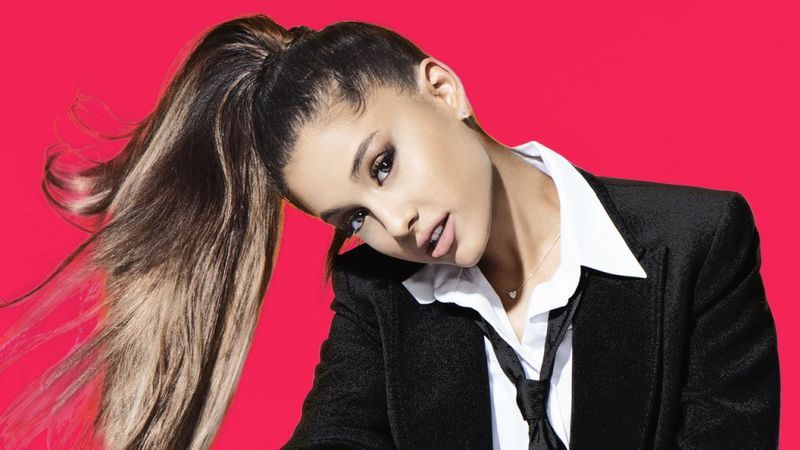 Welcome to your weekly dose of pop world musings. Covering all things pop culture, this week Pop Shots is hitting you with thoughts on everything from Ariana Grande fighting off illness, to a school district investigating Fetty Wap, to an indie artist taking Skrillex to court, and since this is Pop Shots you know everything is seasoned with a little bit of attitude.

* Ariana Grande was forced to cancel her appearance at Portugal's Rock in Rio festival due to a throat and sinus infection. If you're keeping score at home, that's Dangerous Illness 1 - Dangerous Woman 0.

* Fetty Wap filmed the video for his latest single, "Wake Up," at his old high school, Eastside High School, in Paterson, NJ. He never completed his education there, dropping out and electing to have a rap career, but maybe he should have stuck around for a few more classes so he could have possibly learned what NOT to do while filming a rap video in the high school you're going to drop out of. Then he wouldn't be on the wrong end of a school district investigation into whether the correct procedures were followed in allowing parts of the video to be filmed at Eastside High School. The school district is reportedly not thrilled with the drug references, and the pole dancer, in the clip. Personally, I'm a bit confused by this, as I always thought pole dancing was part of the core curriculum in New Jersey public schools.



* Taylor Swift and Calvin Harris called it quits this past week. Almost immediately after the news broke, Taylor Swift's girl crew member Gigi Hadid split from Zayn Malik, and shortly after that, Demi Lovato announced she and Wilmer Valderrama are going their separate ways. This is a whole new level of influence for Taylor, who may actually have mind control, or at the very least, relationship control, powers over all of us.

* Katy Perry has over 89 million Twitter followers, and boy did they receive a surprise when her account was hacked last week. Tweets using foul, racist, language appeared all over the superstar's timeline before her account was reclaimed, and the messages were deleted. My only question is, does anyone know where Azealia Banks was at the time of the incident?

* Metallica hopes to have their tenth studio album ready this summer, but according to Lars Ulrich, that doesn't mean it will be released during barbecue season. The drummer told Metal Forces magazine, "If the record doesn't come out this year then it won't be because it's not done. It will be because there's some sort of cosmic reason that it would be smarter to hold onto it until next year." "Cosmic reason" is, of course, code for "Napster relaunches."



* Maple Leif Garrett, aka Justin Bieber, shared a photo of himself on Instagram where he was grabbing his crotch while wearing nothing but a pair of Calvin Klein underwear. The pic included the hashtag #mycalvins, which is a campaign Bieber has been promoting. I'm just gonna put it out there that if either Hanes, or Fruit of the Loom, are looking to do a #MyKindaBeatUpBoxerBriefs campaign, I'm available. Also, I should probably go shopping for underwear.

* In more Bieber news, he and Skrillex are being sued by indie artist White Hinterland, who claims a loop of her vocals was used without her permission on the song "Sorry." She reportedly warned Bieber's team about this back in December, but those warnings were ignored. Skrillex took to Twitter to deny the allegation, and post a clip showing how he created that vocal loop in question. While that's all well and good, Skrillex's creative process doesn't invalidate the lawsuit, which is regarding the similarity of the vocals on both songs. He might as well have posted a video of himself failing at an attempt at some stunt, and having it culminate with him getting hit in the nuts, which is how this lawsuit might feel for him when all is said and done.

* TLC (the network, not the R&B group) will be airing a documentary on Jamie Lynn Spears, titled Jamie Lynn Spears: When the Lights Go Out. Premiering June 26th, the special is really banking on you caring about the backstage goings on at Zoey 101. Hmm, now that I think about it, a young Victoria Justice was on that show. Actually, let's just think about Victoria Justice. Ah, that's better.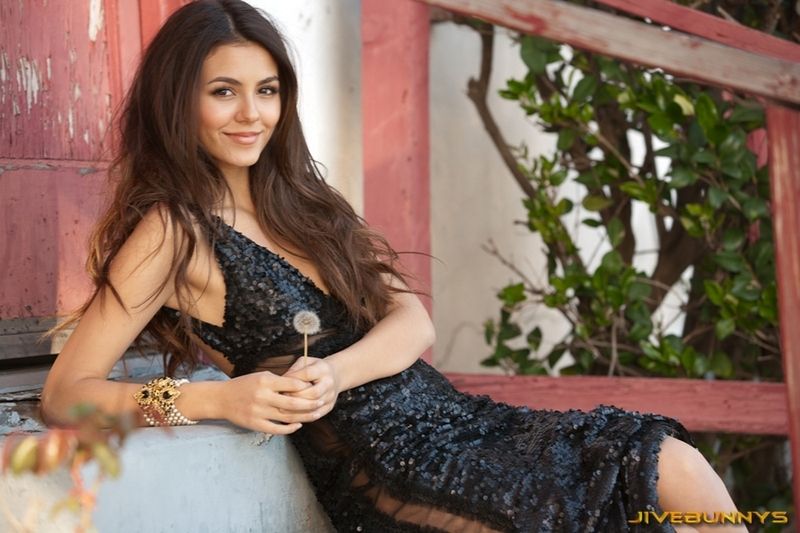 * Ozzy Osbourne now has a train named after him in Birmingham, England, which is where he grew up, and formed Black Sabbath. Never before has the Grateful Dead lyric, "Driving that train, high on cocaine" been more apropos.

* With a $400 million deal with World Poker Fund in hand, Soulja Boy dropped all of the artists who were on his SODMG label. I'm not sure what's worse, being signed by Soulja Boy, or being dropped by Soulja Boy. Neither one seems like the kind of thing you tell your family about.

* Babymetal, who continue to be one of the greatest creations of the past half decade, will be joined onstage by Judas Priest's Rob Halford at the third annual Journeys Alternative Press Music Awards on July 18th. My guess is they'll be performing an English language song, but how great would it be to see him attempt to sing backup for "Gimme Chocolate?"




And with that, my time is up for the week, but I'll be back next week with more shots on all things pop.



Labels: Pop Shots
posted by Adam Bernard @ 7:00 AM