Pop Shots – Odd Seeing You Here
Monday, May 16, 2016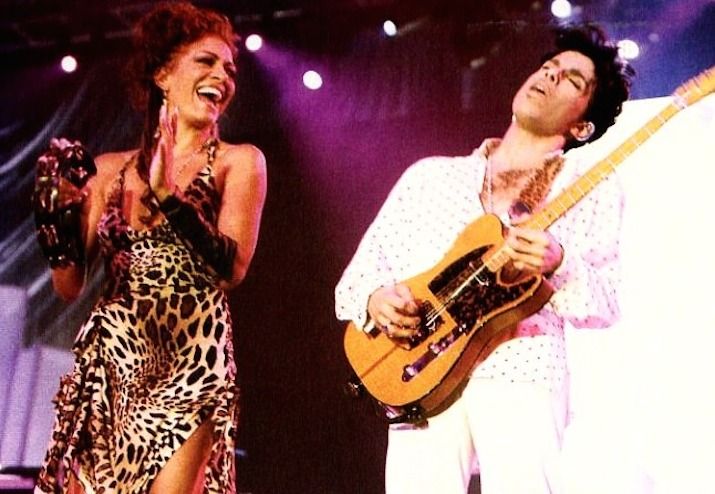 Welcome to your weekly dose of pop world musings. Covering all things pop culture, this week Pop Shots is hitting you with thoughts on everything from the Billboard Music Awards' choice for their Prince tribute, to Justin Timberlake taking the stage at the Eurovision Song Contest, to Twitter telling Azealia Banks to find some other social media site for her hate speech, and since this is Pop Shots you know everything is seasoned with a little bit of attitude.

* Madonna will perform a tribute to Prince at the 2016 Billboard Music Awards. I just have one question to ask the folks booking the show – Did you lose Sheila E's phone number?

* Rihanna has launched a global scholarship program through her Clara Lionel Foundation (CLF). The rules of the program require each applicant to be a citizen, or native, of Brazil, Barbados, Cuba, Haiti, Grenada, Guyana, or Jamaica, and for the applicants to have been accepted into an accredited four-year college or university in the US for the entire 2016-2017 academic year. Judging by the images we've seen of Rihanna at the annual Kadooment Day parade in Barbados, the students might also need to be proficient at Spring Break.



* Maple Leif Garrett, aka Justin Bieber, added another tattoo, and this one's on his face. The tattoo is of a small cross, and it's near the corner of one of Bieber's eyes. The cross is reportedly a representation of his faith in Jesus. Jesus has responded by getting a Justin Bieber tramp stamp.

* Beyonce received a little less love than she might have hoped for in her hometown, as the local police staged a silent protest when her Formation tour hit Houston, shining a blue light on NRG Stadium, which is where the tour stop took place. The officers had no idea this would backfire, however, as thousands suddenly believed Kmart was having a sale on tube socks.

* Justin Timberlake became the first non-contestant to take the Eurovision Song Contest stage, performing his latest single, "Can't Stop the Feeling." I just have to say, if you're watching the Eurovision Song Contest for Justin Timberlake, you're REALLY missing the point.




* During an appearance on The Ellen DeGeneres Show, Nick Jonas discussed the decision he and Demi Lovato made to cancel their tour dates in North Carolina, saying, "We are very aware of our strong LGBT community fan base, and the support they've given us, and the support we want to give them." Jonas continued, adding, "This was a time where I feel like we said we have to make a bold statement, put our foot down, and stand firm in something we believe in." I know it isn't likely, but how great would it be if this was the thing that finally pushed North Carolina to change their law. Like they could handle everything leading up to this, but missing out on Nick Jonas and Demi Lovato made them say, "Sh*t, what are we doing here?!?!"

* Meghan Trainor debuted the music video for her latest single "Me Too," but quickly had it pulled from YouTube, claiming she'd been Photoshopped without her consent. First off, whatever was done to the video, it probably wasn't Photoshop, as that's not a video-centric editing program. Second, Meghan Trainor must be one heck of a killjoy in a funhouse.



* Semi-professional internet troll Azealia Banks had her Twitter account suspended after she spewed racist comments towards former One Direction member Zayn Malik, and partook in some online bullying of 14-year-old Disney star Skai Jackson, who actually fought back quite nicely. Banks can currently be found trying to remember her MySpace password.

* New music obsession alert – I just discovered New England based indie rock band Tancred a few weeks ago, and have been playing their latest album, Out of the Garden, nonstop ever since. If you're into bands like Veruca Salt, you'll want to give Tancred a spin. As an added bonus, there's a Buffy the Vampire Slayer reference in the first verse of their single, "Bed Case."




And with that, my time is up for the week, but I'll be back next week with more shots on all things pop.



Labels: Pop Shots
posted by Adam Bernard @ 7:00 AM