Pop Shots - Wrong Way
Monday, November 10, 2014

Welcome to your weekly dose of pop world musings. Covering all things pop culture, this week Pop Shots is hitting you with thoughts on everything from Selena Gomez's misguided heart, to Bono fighting on the side of Spotify, to Chris Brown's unusual TV viewing habits, and since it's Pop Shots you know everything is seasoned with a little bit of attitude.

* Selena Gomez has a new, possibly Maple Leif Garrett (aka Justin Bieber) inspired single, titled "The Heart Wants What It Wants." The song is off of Selena Gomez's upcoming greatest hits album, which has already drastically changed the landscape of the music industry, as upon hearing the news that Selena Gomez has a greatest hits album a million indie bands bought samurai swords, and committed seppuku.

* In news of collaborations no one wants to hear, Madonna has apparently been hanging out with Chance The Rapper, and recently bought him a Razor Scooter. Someone should really let Madonna know that not every non-white kid is available for her to steal from their family.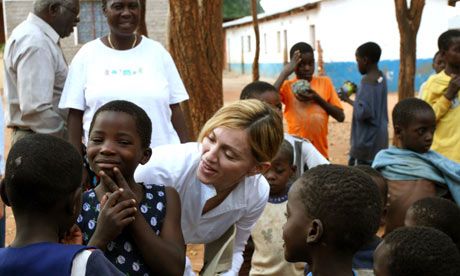 * Taylor Swift made headlines twice last week, first for selling 1.287 million copies of her latest album, 1989, and then for pulling her entire catalog from Spotify. She did not, however, say they are never ever getting back together, so this might just be a temporary break up, or on again-off again relationship. Whatever it turns out to be, her discography indicates it's a type of relationship she's dealt with in the past, so she'll probably figure it out, and give us a song about it in about six months... just don't look for it on Spotify.

* In more Spotify related news, during the Web Summit conference in Dublin, Bono, the man who gave everyone the album they never asked for, made statements in support of Spotify, and the streaming music service's pathetically small payouts, blaming a lack of transparency for the controversy surrounding the company. Gee, you mean the guy who's in bed with Apple supports another major corporation? At the rate Bono's going, the next U2 album cover will look like a NASCAR vehicle.



* In what must have been an emotional roller coaster for Beyonce fans, the R&B singer hinted at a new project being released before year's end, only to pull a bait and switch, announcing that the "new" project will simply be a box set with two new songs. If The Beygency needs someone to commiserate with, all the other members of Destiny's Child are available to discuss what it's like to be let down by Mrs. Carter.

* Chris Brown has gone from hitting women with his fists to assaulting them with his words, as he ripped into the hosts of Fox's daytime talk show The Real after hearing them mention his girlfriend during a segment on what to do when your friend is dating a guy who's no good for her. Brown's rant was pretty much par for the course for him. The only truly shocking thing about the story is finding out that he watches The Real.



* Foo Fighters will be celebrating their 20th anniversary with a huge Independence Day show in Washington D.C. Taking place at RFK Stadium, the event will feature performances by everyone from Buddy Guy, to Heart, to LL Cool J. Even though Dave Grohl and Courtney Love's feud is technically over, something tells me Hole still might not end up on the bill.

* Former American Idol runner up, and recent North Carolina congressional election runner up, Clay Aiken has some explaining to do, as donors who attended a September 30th fundraiser for his campaign reportedly feel duped after hearing the Esquire Network had been producing a docu-series about his campaign the entire time. The main complaint of the donors has less to do with money, and more to do with being told the releases they were signing were for a BBC documentary that would not air in the US. What this really means is Clay Aiken's donors thought it was perfectly reasonable for another country to care about the guy who finished second to Ruben Studdard attempting to land a seat in the United States Congress.

* Randy Marsh looks like he's been hard at work, as Lorde's latest, "Yellow Flicker Beat," hit YouTube this past week. The song is the lead single off of the soundtrack to The Hunger Games: Mockingjay – Part One, and is a marked improvement over "I Am Lorde, Ya Ya Ya."




And with that, my time is up for the week, but I'll be back next week with more shots on all things pop.



Labels: Pop Shots
posted by Adam Bernard @ 7:00 AM