Pop Shots - Bumps and Bruises
Monday, November 24, 2014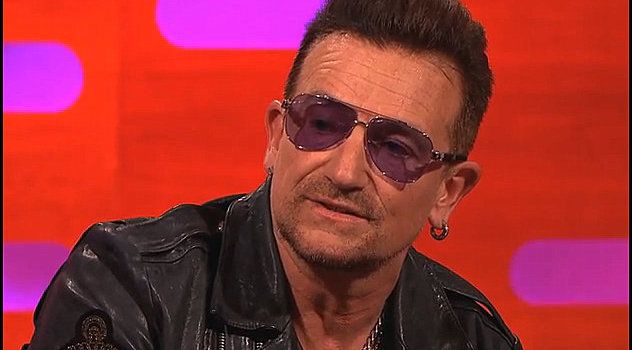 Welcome to your weekly dose of pop world musings. Covering all things pop culture, this week Pop Shots is hitting you with thoughts on everything from Bono's many mishaps, to Taylor Swift battling herself, to Eminem and Iggy Azalea having some not so nice words for each other, and since it's Pop Shots you know everything is seasoned with a little bit of attitude.

* Bono had a terrible, horrible, no good, very bad week. First the Learjet he was in lost its door mid-flight, and then he got into an accident while riding a bicycle in Central Park that was so bad he required surgery. With Bono out of commission, U2 was forced to postpone their weeklong residency at The Tonight Show. All of that is the bad news, the good news is Citi Bike's upcoming "We almost killed Bono" campaign is looking great!

* The musical lineup for this year's Victoria's Secret Fashion Show has been announced, and it includes Taylor Swift and Ariana Grande. Scantily clad models, and great pop music? Hmm, throw in a baseball game and I think I will have found the Heaven on earth Belinda Carlisle once sang of.



* Speaking of Taylor Swift, the cover girl of the current issues of both TIME and Businessweek, made history when her single "Blank Space" hit #1 this past week. "Blank Space" replaced her previous single, "Shake It Off," at the top of the chart, making her the first woman in the 56 year history of the Billboard Hot 100 to knock her own song out of the top spot. This is the perfect allegory for the music industry today, because the only competition for Taylor Swift, is Taylor Swift herself.

* A team of pop musicians is hoping to kill ebola with music as One Direction, Ed Sheeran, Chris Martin, Bono, Rita Ora, Ellie Goulding, and Sam Smith are among a lineup of artists that remade the Band Aid charity single "Do They Know It's Christmas." The proceeds from sales of the song will go to fight ebola in Africa, and if it works I expect Nicki Minaj, J.Lo, Iggy Azalea, Sir Mix-A-Lot, and Uncle Luke to team up for a song to cure flat asses.



* Last week the folks over at The Voice learned an important lesson regarding research – they should actually do it. Their complete lack of research was revealed after a producer emailed Jason Isbell asking him if he'd like to audition for the show. What the producer didn't realize was that Isbell is this year's Americana Music Awards Album of the Year winner, and is in no need of a reality TV boost. The Voice won't be deterred in their quest for singers, however, as they just heard about a real up and comer named Adele who they'd like to book for an audition.

* Giorgio Moroder, the producer behind some of Donna Summer's biggest hits in the late 1970s, is making a comeback, as he announced he'll be releasing his first "solo" studio album in 30 years. "Solo" is in quotes because the project will reportedly feature collaborations with Britney Spears, Sia, Charli XCX, Kylie Minogue, Mikky Ekko, Foxes, and Matthew Koma, among others. My biggest hope for the project is that it will result in the world finally getting the long-awaited sequel to the Chicago White Sox's disastrous Disco Demolition Night.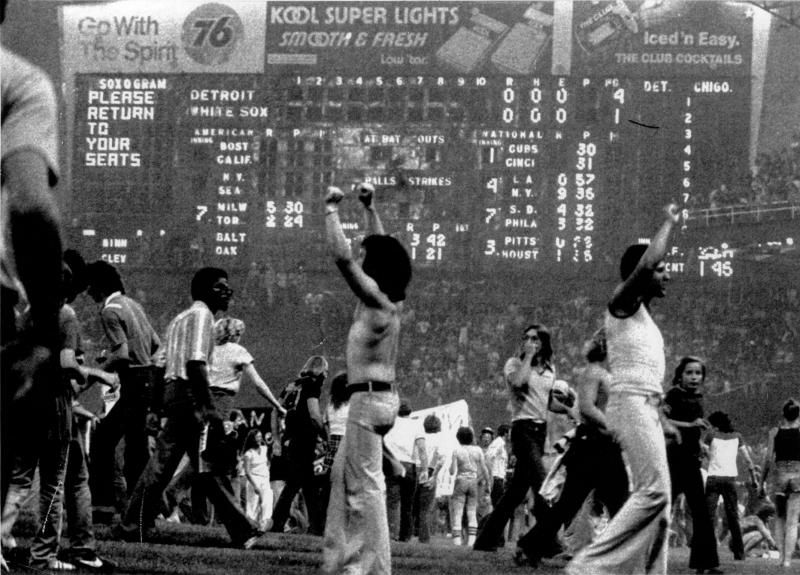 * In truly disturbing news, Eminem rapped about raping Iggy Azalea on a new song, saying, "Put that shit away Iggy / You don't wanna blow that rape whistle on me / Scream! / I love it / 'Fore I get lost with the gettin' off." Iggy lamented in a tweet that her 14 year old brother is a big Eminem fan, and now the artist he admired is talking about raping her. In a rare moment of serious for me, I have to ask, what on earth is Eminem thinking? Iggy is 24. Em has an 18 year old daughter currently in college, surrounded by frat bros who are heavily influenced by his music. Such a lyric represents an astounding level of idiocy, and complete lack of awareness.

* Speaking of the offspring of the uber-famous, Will Smith's 16 year old son, Jaden, who has become a lightening rod for social media banter thanks to his strange tweets, released an album last week titled CTV2. The album was made available for free via a new app titled "Jaden Experience." Want to know what would happen if you grew up the son of stars of music and film? There's an app for that!

* Finally, because Thanksgiving is this Thursday, there's no better time to re-foist the awfulness that is "It's Thanksgiving" onto the world.




And with that, my time is up for the week, but I'll be back next week with more shots on all things pop.



Labels: Pop Shots
posted by Adam Bernard @ 7:00 AM