Pop Shots - Something New
Monday, October 13, 2014

Welcome to your weekly dose of pop world musings. Covering all things pop culture, this week Pop Shots is hitting you with thoughts on everything from Taylor Swift's new song, to Katy Perry's "super" new gig, to Nicki Minaj's new goal in life, and since it's Pop Shots you know everything is seasoned with a little bit of attitude.

* Taylor Swift dropped a hint on social media last week about a new song being released this Tuesday. Speculation was that it would be her next single, but she clarified this, telling fans that although she'll be releasing "Out of the Woods," it is not the next official single off of 1989. It is, however, reportedly about One Direction member Harry Styles. In a barely related story, Taylor Swift has been living in NYC since April, yet we still haven't bumped into each other. The world is cruel place, man. A cruel, cruel place.

* Speaking of cruel, Houston's 92.1FM abruptly changed formats last week, going from news reports, traffic updates, and weather, to, I kid you not, airing nothing but Beyonce songs. This is surprising, as normally people wait until Halloween to put on such terrifying fare.

* It is being reported that Katy Perry will be performing at halftime of the Super Bowl. This is great news, as I was really tired of Jim Nantz being the only person there who can shoot whipped cream from their boobs.



* Jessie J, Nick Jonas, Meghan Trainor, Echosmith, and The Vamps have been announced as performers for this year's Nickelodeon HALO Awards, which celebrates kids who are "Helping and Leading Others" (HALO) in their communities. The show will air on Sunday, Nov. 30th, at which point some of us might actually know who The Vamps are, and Meghan Trainor will be on her 14th minute of fame.

* Snoop Dogg launched a campaign on the crowdfunding site Tilt to raise money for the Inner City Urban Development youth football league in Des Moines, Iowa. His target goal is $20,000 to buy new equipment for all 200 players in the league, and the first $5,000 came from his own wallet. Although unable to donate money, Jerry Sandusky would love to donate his time to "mentor" the young boys.

* Nicki Minaj was quoted by Italy's L'Uomo Vogue as saying she eventually plans on taking some time off... to start a family. According to a translation of the interview, the booty shaker said, "It is not time yet, but when I decide to get married, and become a mother, I would like to take a break and devote myself completely to my child." While I'm sure Nicki will be able to handle the eventual birds and the bees talk, is she ready to deal with the inevitable question of, "Why is Uncle Drake crying in the corner?"



* Michael Stipe, of R.E.M. fame, is trying his hand at teaching with a fall residency with NYU's Steinhardt Department of Art and Art Professions. All students, no matter how good their work is, should expect at least a few failing grades throughout the semester, as Stipe is big on making sure everybody hurts, sometimes.

* The list of first year nominees for the Rock and Roll Half of Fame may cause you to feel a little old, as both Green Day and Nine Inch Nails have reached the 25 year mark as bands, making them eligible for induction. The other first-time nominees are The Smiths, Sting (as a solo artist), Stevie Ray Vaughan, and Bill Withers. Personally, I think they should all do their own personal Derek Jeter victory tours, where other artists have to celebrate them despite having never actually played with them.

* Debbie Harry will be performing at the 34th annual John Lennon charity tribute concert in New York City in December. My not-so-bold prediction: she will still be hot.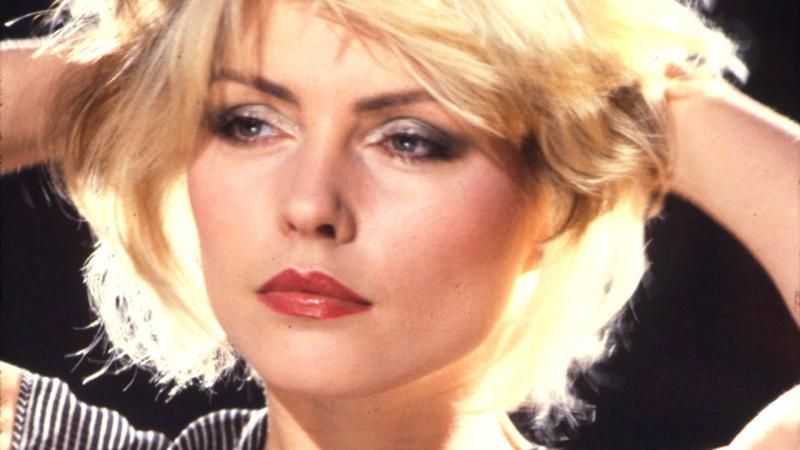 * Former Fugees member Pras has filed a $30 million defamation lawsuit against the NY Post for publishing an article claiming he bailed on his own 9/11 benefit concert. In the complaint he says he "has never owned, nor been an owner, director, or officer of the Foundation," that he never guaranteed a performance at the event, and that the event had nothing to do with 9/11. Personally, I think Pras should just take the press and run with it. This is the most anyone's talked about him in years, and the only time someone's mistaken him for a headliner.

* Finally, because I want you to be boisterously singing curse words all day, here's Mike Doughty's latest. It's pretty awesome.




And with that, my time is up for the week, but I'll be back next week with more shots on all things pop.



Labels: Pop Shots
posted by Adam Bernard @ 7:00 AM