Pop Shots - The End Is Near
Monday, October 27, 2014

Welcome to your weekly dose of pop world musings. Covering all things pop culture, this week Pop Shots is hitting you with thoughts on everything from Justin Timberlake's tour getting a grand finale, to Jason Derulo's plans to eulogize his relationship with Jordin Sparks, to Jennifer Lopez possibly ditching the road in favor of a permanent address, and since it's Pop Shots you know everything is seasoned with a little bit of attitude.

* The final two shows of Justin Timberlake's 20/20 Experience world tour will take place on January 1st and 2nd at Las Vegas' MGM Grand Garden Arena, and they'll have a special guest, as they'll be filmed by none other than Jonathan Demme. Demme is best known for directing The Silence of the Lambs, as well as concert docs such as Talking Heads' Stop Making Sense. Personally, I think Demme should combine those two wildly disparate types of films for this project. With the popularity of The Walking Dead, the crowd will go wild if Timberlake closes the tour by cooking and eating the other members of NSYNC.

* A glitch in the Canadian version of iTunes released a track called "Track 3" that looked like it could be a new song from Taylor Swift's upcoming album 1989, but instead was just eight seconds of white noise. Because people didn't preview the song, and simply bought it, "Track 3" rocketed to the top of the chart. Somewhere in Heaven, John Cage smiled.

* In an interview with Hello! magazine James Blunt apologized for how his 2005 hit "You're Beautiful" was "force-fed down people's throats." So, for the record, Ruben Studdard has apologized for 2004, James Blunt has apologized for 2005, and we have to assume Britney's working on a mea culpa for 2007.




* Pitbull will not only be hosting the American Music Awards on November 23rd, he'll also be performing a song from his upcoming album, Globalization. There's no word on if Satan will also be making an appearance, but we're pretty sure that's who's currently in possession of Pitbull's soul since nothing else can explain the pop-rapper's longevity.

* In a Billboard.com interview Jason Derulo said he plans on writing about his breakup with Jordin Sparks. "Oh, 100 percent," he was quoted as saying, "I'm somebody who cannot keep those two things separate. Like, I have to put it on paper, put it on wax, put it in my songs. I cannot separate the two. My creativity, my personality won't allow me to separate the two." Sparks shouldn't be too concerned, however, as it took Derulo collaborating with seven other people to come up with the lyrics to "Wiggle Wiggle."

* According to TMZ, Jennifer Lopez is reportedly in negotiations for a Las Vegas residency at the Axis theater at Planet Hollywood, which happens to be where Britney Spears is currently in the midst of her "Piece of Me" residency. The deal is rumored to be for three shows per week for 24 weeks, at $350k per show, for a total in the neighborhood of $26 million. I'm not sure if this is really a wise investment for Planet Hollywood, though, because if people want to see a 45 year old mother of two shake it on a stage, Las Vegas features a plethora of strip clubs with lunch buffets.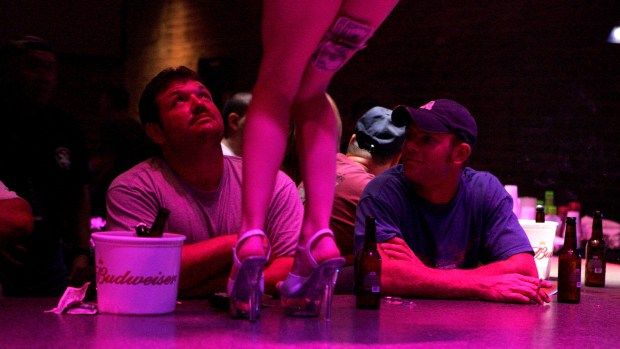 * News of Katy Perry's plans to celebrate her 30th birthday in Egypt became so widespread that it caused the singer to cancel the trip altogether, citing "safety reasons." If anyone's wondering, she also did not end up spending the big day, which was October 25th, at the CMJ showcase I was covering, although I totally could have shown her a good time!

* Country duo Florida Georgia Line notched their first No. 1 album on the Billboard 200 chart, as their latest offering, Anything Goes, sold 197,000 copies in the week ending October 19th. Anything Goes is the third consecutive country album to top the chart, so ditch the Schmoney Dance, it's time to work on your Texas Two Step.

* Last, but not least, Gwen Stefani is back, and with an awesomely trippy new video.




And with that, my time is up for the week, but I'll be back next week with more shots on all things pop.



Labels: Pop Shots
posted by Adam Bernard @ 7:00 AM