Pop Shots - Going Places
Monday, September 08, 2014

Welcome to your weekly dose of pop world musings. Covering all things pop culture, this week Pop Shots is hitting you with thoughts on everything from Maroon 5's upcoming world tour, to Cee Lo having to disappear for a while, to Deadmau5 and Disney heading to court, and since it's Pop Shots you know everything is seasoned with a little bit of attitude.

* Maroon 5's latest album, V, was released this past week, and with it came the announcement of a world tour. Aptly titled The Maroon 5 World Tour (I'm sure a lot of marketing experts worked on that one for months), Adam Levine and the boys will be hitting the road in February, with the tour starting in Dallas, and won't be wrapping things up until June 17th in Portugal. Magic!, who will be borderline anonymous by Thanksgiving, will be on the tour as "special guests," but we'll know a lot more about that when they launch a Kickstarter to pay for their gas and lodging.

* Ariana Grande scored her second number one album in less than a year, as her latest, My Everything, debuted in the top spot of the Billboard 200 with 169,000 copies sold. Meanwhile, on the singles chart, Taylor Swift still reigns supreme having moved another 355,000 downloads of "Shake It Off," bringing the song's two week total to a robust 899,000. If Ariana and Taylor were to ever do something together it would probably cause the heads of pop music fans to randomly explode in some sort of symphony of skull splatter.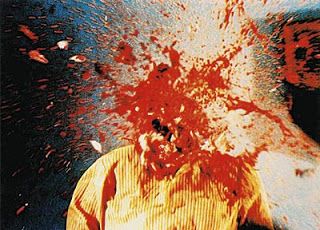 * Cee Lo basically ended his career last week thanks to a tweet heard round the world. In August the singer/emcee pleaded no contest to a felony charge of slipping drugs into a woman's drink, and although the sexual assault charge was dropped, the drug charge resulted in a sentence of three years probation and 45 days of community service. Rather than issue an apology, Cee Lo took to Twitter to say, "women who have been really raped REMEMBER!!!" While this probably signals the end of his time on The Voice, and his reality show has already been canceled, would it surprise anyone if he landed a job writing for Maxim?

* Maple Leif Garrett (aka Justin Bieber) was back in the news again for all the wrong reasons, this time getting arrested in Ontario on assault and dangerous driving charges after his he ran his ATV into a mini-van and allegedly fought with the van's owner. Already on probation, it will be up to a California judge to decide if this arrest warrants a probation revocation hearing for the 20 year old singer. In a related story, Selena Gomez is still going out with Bieber, so I really don't know who's parents did a worse job.

* The leaves on the trees haven't changed color yet, but Idina Menzel, of "Let It Go" fame, is looking to spread some holiday cheer, as she's announced that next month she'll be releasing a Christmas album titled Holiday Wishes. John Travolta will spend seven hours attempting to find it on Amazon.



* According to The Hollywood Reporter, MTV is teaming up with Ja Rule for a docu-series on the rapper. Described as "a comedic half-hour take," the show will feature Ja Rule, his wife, two sons, and mother-in-law, living together, as well as his oldest daughter beginning her sophomore year of college. The show will be titled Follow The Rules, although I personally would have gone with Little Rapper, Big World.

* Vincent van Gogh famously cut off one of his ears, and now Disney is looking to do something similar to EDM artist Deadmau5. The home to Mickey and friends isn't usually prone to such Reservoir Dogs-like violence, but they're none too happy with the man in the mouse head, taking umbrage with his logo, saying his "Mouse Ears Mark is nearly identical in appearance, connotation, and overall commercial impression to Disney's Mouse Ears Marks. ... Accordingly, (Trademark) Applicant's Mouse Ears Mark so resembles Disney's prior used and registered Disney's Mouse Ears Marks as to be likely, when used in connection with Applicant's Products and Services, to cause confusion, or to cause mistake, or to deceive under Section 2(d) of the Lanham Act." I'm not really sure who's mistakenly associating Disney's iconic mouse with Deadmau5, that is, unless Mickey was found wandering around on ecstasy, dressed in day-glo clothing, and giving exceptionally long hugs to strangers.

* Finally, Lights released a video for her new single, "Up We Go," and all I have to say is I'd really like to get stuck in an elevator with her.




And with that, my time is up for the week, but I'll be back next week with more shots on all things pop.



Labels: Pop Shots
posted by Adam Bernard @ 7:00 AM