Pop Shots - Getting What's Coming To Them
Monday, September 01, 2014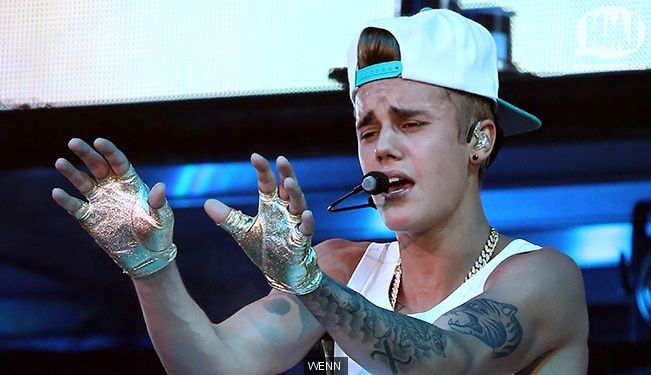 Welcome to your weekly dose of pop world musings. Covering all things pop culture, this week Pop Shots is hitting you with thoughts on everything from Bieber getting busted, to Simon Cowell getting back to The X Factor, to 106 & Park getting some time off, and since it's Pop Shots you know everything is seasoned with a little bit of attitude.

* Maple Leif Garrett (Justin Bieber) is in trouble again after a reported altercation at the grand opening of a Dave & Buster's in Hollywood last week. According to reports, Bieber "lunged" at a fan taking pictures of him and Selena Gomez, but one of the boy blunder's security guards stepped in before any contact was made. The fan wants to press charges. All I really care about is the fact that Bieber is now at the "attends the grand opening of a Dave & Buster's" phase of his career.

* Simon Cowell is attempting to save the UK version of his reality singing competition, The X Factor. In an attempt to boost ratings, Cowell will return to a judge's seat. He's also signed Mel B to be a judge, and is bringing back former Girls Aloud member Cheryl Cole (now Cheryl Fernandez-Versini). Part of me wonders if this is really a move to help save the show, or simply Simon Cowell slyly making sure that if the ship's gonna sink, he's gonna sink with two gorgeous women by his side.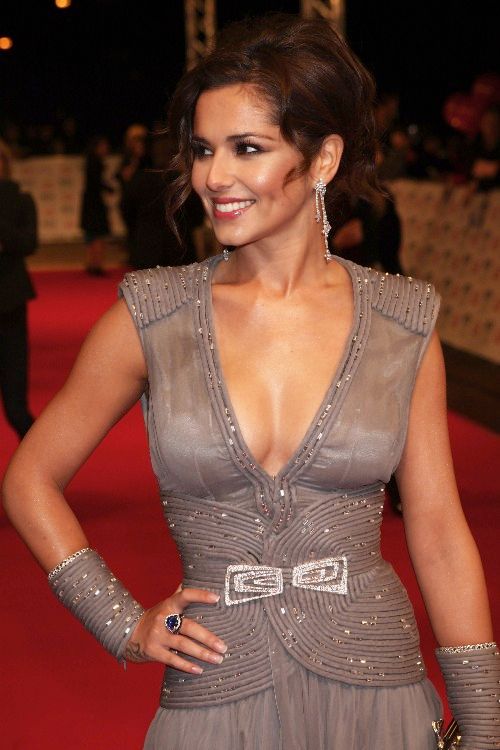 * BET has suspended a producer, and put 106 & Park on hiatus, after guest host, and occasional Chris Brown side chick, Kerrueche Tran made a joke about the hair of Beyonce and Jay Z's daughter, Blue Ivy. It seems like an odd time to put the show on hiatus, however, as this is the first time many of us realized it was still on the air.

* Taylor Swift shook her way to the top of the Billboard Hot 100 this past week with her new single "Shake It Off." The song debuted in the top spot thanks to heavy radio airplay, over 50 million plays on YouTube, and 544,000 downloads sold, the best for any song this year. I just wonder if The Fresh Prince has seen the video, and wants some royalties for being so completely ahead of his time with "Dumb Dancing."




* The story of Rivers Cuomo is coming to Fox. Well, sort of. The network has given a pilot commitment to sitcom named DeTour, which is based on the life of the Weezer frontman. Pitched by Psych creator Steve Franks, DeTour will revolve around a 30-something rock star who walks away from fame in order to discover the parts of life that he missed. If the show turns out to be a success it could be huge for guys who look like Rivers Cuomo, and I know I speak for all of us when I say our time has come!

* Jessie J has joined the list of names reportedly recording a song for the Finding Neverland concept album. Jennifer Hudson is also slated to be a part of the project, and Alicia Keys and Taylor Swift have both had their names mentioned as possible participants, as well. The project is based on the Broadway musical that's an adaptation of the 2004 film of the same name. I'm glad this is a Broadway deal, because if it was about that other Neverland the entire thing would be an odd tribute to molestation.



* In troubling industry news, for the weekend ending August 24th album sales dipped below four million for the first time in the 23 years Nielsen SoundScan has been measuring the statistic. Overall in 2014, physical album sales are down 14.6%, and digital album sales are down 11.8%. Labels are understandably concerned, but still not concerned enough to do something crazy, like hire A&R people who actually know what they're doing.

* Closing things out with what might be the coolest thing you see, and hear, all week, Pentatonix released a cover of Ariana Grande's "Problem," and it is spectacular.




And with that, my time is up for the week, but I'll be back next week with more shots on all things pop.



Labels: Pop Shots
posted by Adam Bernard @ 7:00 AM