Pop Shots - We Will Definitely Be Royals
Monday, August 04, 2014

Welcome to your weekly dose of pop world musings. Covering all things pop culture, this week Pop Shots is hitting you with thoughts on everything from 5 Seconds of Summer finding themselves on a lofty throne, to Orlando Bloom looking to be a knockout king, to pop queens Jessie J, Ariana Grande, and Nicki Minaj joining forces to create something amazing, and since it's Pop Shots you know everything is seasoned with a little bit of attitude.

* 5 Seconds of Summer's eponymous full-length debut album hit the charts in a major way this past week, landing in the top spot of the Billboard 200 with sales of 259,000. The Australian pop-rock band with a poor grasp of how long season's last will now hope that 5 Seconds of Summer will lead to more than 15 minutes of fame.

* Orlando Bloom threw a punch at Maple Leif Garrett (aka Justin Bieber) last week after Bieber reportedly whispered something to him about Bloom's ex-wife, Miranda Kerr. Being that Bieber couldn't do anything physically to retaliate, he took to Instagram, where he posted an old picture of Bloom crying. Gossip sites are all giving their opinions on Bloom vs. Bieber, but let me take a minute to address Miranda Kerr, who clearly has a role in this. Miranda, while these two lightweights take weak swings at each other, how about you and I go someplace quiet, grab a drink, and get away from all this mess?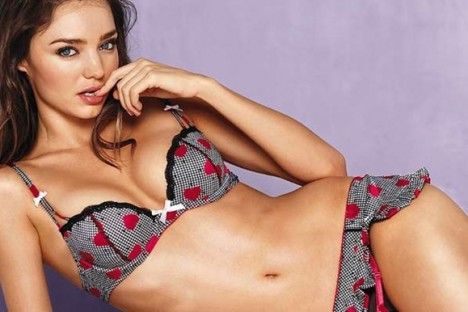 * Lady Gaga and Tony Bennett have teamed up for an album of jazz standards that will be released on September 23rd. It's an odd pairing that should please neither audience, as Gaga's "Monsters" want dance pop, while Bennett's fans will want to know why he's performing with someone dressed in meat.

* Adrienne Bailon and the Kardashians are feuding after Bailon told Latina magazine she felt her association with the family, which came from dating Rob, hurt her career. Kim shot back that Bailon was kicking Rob while he's down, adding that the only reason a magazine would want to talk with Bailon is her association with the reality TV family. Apparently Kim has never heard of 3LW, or The Cheetah Girls, but even if she had I'd still want to hear from her "No More."




* Vin Diesel revealed Iggy Azalea will be making a cameo in Fast & Furious 7. I just want to put it in everyone's mind that there's a strong possibility Michelle Rodriguez attempted to make out with Iggy, and knowing what we do about Rodriguez, she probably succeeded.

* Alicia Keys is expecting baby number two with Swizz Beatz. If it's anything like Swizz Beatz' previous work it will sample from other children so greatly that parents will sue.

* Nicki Minaj caused an internet meltdown this past week when she revealed the cover art for her next album, Anaconda. No, it has nothing to do with Jon Voight being regurgitated by a giant CGI snake. However, after doing a careful inspection of the artwork, and viewing it from every possible angle, I've come to an important conclusion about the image... Nicki has a really nice butt.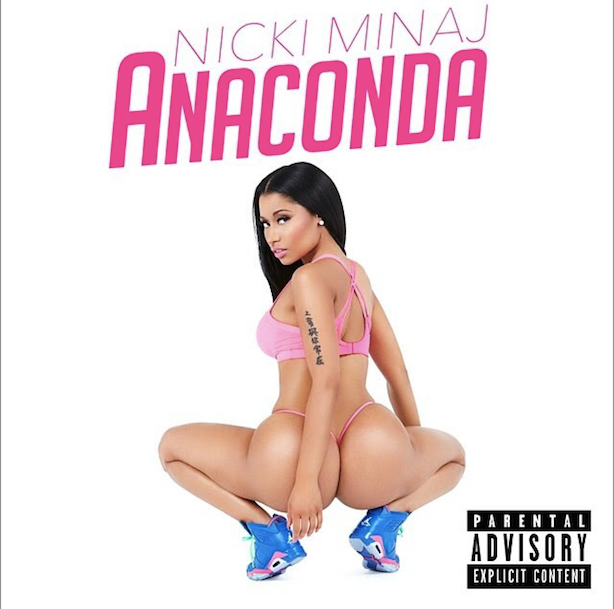 * How much does it cost to air a dead body? That's the question that Viacom has been wrestling with since an episode of the MTV reality series T.I.'s Road to Redemption featured the rapper going to a funeral home, where he saw the body of Joseph Williams, whom the mortician said was a "hustler" whose parents didn't know how he died. Williams' family sued, with a myriad of claims ranging from invasion of privacy, to negligent misrepresentations about the decedent. As a result of this, Viacom now has a lawsuit against their own insurance company, AXIS Insurance, because the media conglomerate wants the insurance company to pony up somewhere in the neighborhood of $3 to $5 million to pay for the cost of airing the corpse. Maybe next time MTV will stick with dancing corpses. "Thriller" only MADE them money.

* Finally, Jessie J, Ariana Grande, and the aforementioned Nicki Minaj joined forces to create what might very well be the song of the year, "Bang Bang." It features all three at their absolute best, and while each has proven they're hit-makers individually, "Bang Bang" is like a female pop Voltron. I expect this one to be in rotation through fall.




And with that, my time is up for the week, but I'll be back next week with more shots on all things pop.



Labels: Pop Shots
posted by Adam Bernard @ 7:00 AM