Pop Shots - On The Small Screen
Monday, August 11, 2014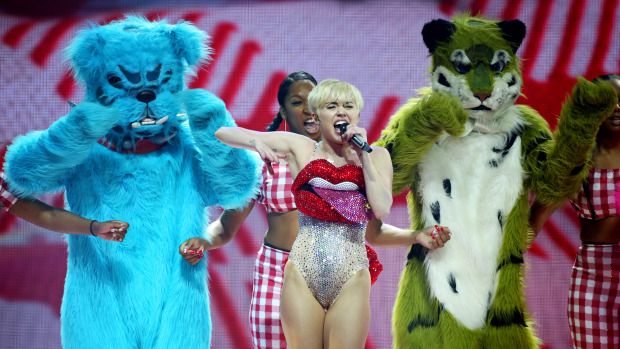 Welcome to your weekly dose of pop world musings. Covering all things pop culture, this week Pop Shots is hitting you with thoughts on everything from Beyonce's VMA honor, to the FCC investigating Miley's concert special, to a PSA about EDM festivals, and since it's Pop Shots you know everything is seasoned with a little bit of attitude.

* Beyonce will be honored at this year's MTV Video Music Awards with the show's Michael Jackson Video Vanguard Award, a career achievement honor that was most recently bestowed upon Justin Timberlake, and Britney Spears. Am I the only one who hopes Blake Shelton bum rushes the stage, grabs the mic, and says, "I'ma let you finish, but Taylor Swift had one of the greatest videos of all-time!"

* Speaking of Taylor Swift, the country pop superstar visited a six year old cancer patient last week, and played an acoustic version of "We Are Never Ever Getting Back Together" for him. The song choice makes me wonder when the two dated.

* In more Taylor Swift news, as she attempts to hijack this entire column this week, the singer has been dropping cryptic hints regarding her next album. So far she's posted three "clues," a video of her repeatedly pushing an elevator button for floor 18, a screen shot of her phone that shows her cat, the time 5pm, and a drawing of the Statue of Liberty, and a second screen shot of the Yahoo! homepage with the search bar saying, "This is clue number 3." I have no idea what any of these clues mean, I'm just hoping Swift doesn't eventually regret hiring the writers from Lost to do her promo.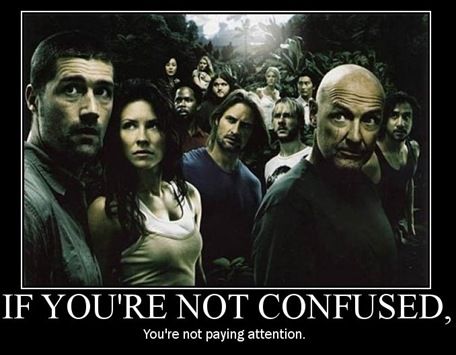 * There's an online petition with over 70,000 signatures in support of making Weird Al the halftime entertainment for this season's Super Bowl. I've already signed the petition, but with the NFL's lenient suspension of Ray Rice, I'm guessing they're leaning towards someone like Chris Brown to perform.

* NBC's Miley Cyrus: Bangerz Tour special only drew three complaints from the more than two million viewers who took in the spectacle, but the FCC is doggedly investigating those three cases in an effort to determine if the show violated broadcast indecency, or profanity, rules. The true highlight of all of this is that one of the three complaints didn't even spell "inappropriate" correctly, leaving out a "p." Maybe the FCC should leave this alone, and let the Board of Education do the follow up.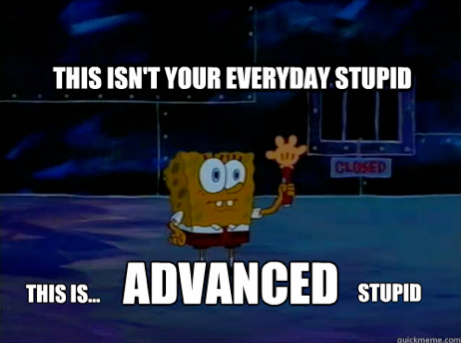 * Lady Gaga was hospitalized for altitude sickness after her concert in Denver last Wednesday. It was the first time "altitude sickness" was used as a synonym for irrelevancy.

* Having sold just 103,000 copies of her latest album, which was released in May, Mariah Carey has axed Jermaine Dupri as her manager, and is now working closely with Kevin Liles, who was president of Def Jam while Carey was at the label. Carey is apparently under the mistaken impression that working with people from your past will make people think you're younger.

* During an appearance on The Daily Show with Jon Stewart, legendary hip-hop group Wu-Tang Clan performed, and announced their next album will be released in November. Some may feel Wu-Tang and The Daily Show make for odd bedfellows, but they need to remember that Daily Show correspondent John Hodgman ain't nuttin to f*ck wit.



* It's a good summer to be an old guy, as just two weeks after Weird Al scored his first number one album, Tom Petty and The Heartbreakers found themselves at the top of the Billboard 200 for the very first time. In a related story, get off my lawn!

* Electric Zoo organizers Made Event have created a PSA in hopes of preventing their concert goers from doing drugs at the EDM festival. The campaign is titled "Come To Life," which is pretty ironic since last year two people came to Electric Zoo to die.

* Finally, while doing research for an interview last week I randomly came across this video for Meg Myers' "Desire" and instantly fell in love with her music. Check it out and find out why.




And with that, my time is up for the week, but I'll be back next week with more shots on all things pop.



Labels: Pop Shots
posted by Adam Bernard @ 7:00 AM