Pop Shots - I Like The Way You Move
Monday, August 25, 2014

Welcome to your weekly dose of pop world musings. Covering all things pop culture, this week Pop Shots is hitting you with thoughts on everything from Taylor Swift's shake, to Mariah Carey and Nick Cannon's split, to Nicki Minaj's twerk, and since it's Pop Shots you know everything is seasoned with a little bit of attitude.

* The annual MTV VMAs took place last night. It featured the most music MTV's played since last year's VMAs.

* Taylor Swift announced the details of her next album, letting everyone know it will be titled 1989, and hit stores on October 27th. She also released the album's lead single "Shake It Off," a collaboration with Max Martin and Shellback. The video for "Shake It Off" sparked debate among the moron sect, who, not understanding the concept of parody, wanted to claim racism was present in the clip. So if anyone was wondering about the intelligence of the American public, we live in a country where people can't wrap their minds around the nuances of a Taylor Swift video.

* According to People Magazine, Mariah Carey and Nick Cannon are on the road to a divorce, as the couple have reportedly been living apart for months. The person happiest about this news is Nick Cannon's tattoo removal guy.



* Jessica Simpson released a new perfume this past week. This puts fragrances, and babies, ahead of albums on the "Things Jessica Simpson Has Recently Released" list.

* Speaking of babies, Christina Aguilera had another one on August 16th, pushing out a baby girl, and immediately giving her the destined-for-porn name Summer Rain. In a sad related story, this means we only have a few more months to enjoy the glory of Christina's pregnancy boobs. We really need a montage of images of them with Boyz II Men's "It's So Hard To Say Goodbye To Yesterday" playing in the background.



* The NFL announced Katy Perry, Rihanna, and Coldplay are the three candidates they're considering for the 2015 Super Bowl halftime show. In a sleazy, low life indie hip-hop promoter, twist, the league is also now asking performers to pay to play. I assume the next step will be Roger Goodell demanding artists sell a certain amount a tickets to the game.

* Nicki Minaj released the video for her latest single "Anaconda," and it's basically a whole lotta butts. The song uses the beat, and two vocal samples, from Sir Mix-A-Lot's "Baby Got Back," and Minaj may be more known for her epic posterior than anything else, so the focus on the rump makes sense. There's a painfully awkward scene near the end, however, where she's giving Drake a lap dance that seems to, for the most part, bore him. Heck, at times I'm pretty sure he was asleep. Check out this image and you decide.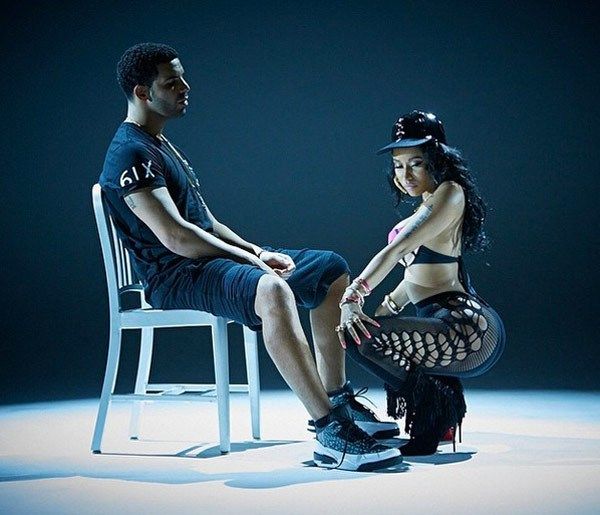 * GWAR frontman Dave Brockie, aka Oderus Urungus, passed away earlier this year, and while there was a traditional memorial service for him, GWAR gave him a special memorial, as well, and it was epic. The band created a Viking funeral for Brockie/Urungus at the annual GWAR-B-Q, laying the Urungus costume on a ship and setting it on fire. It was further proof that GWAR is awesome.

* Shakira's 2010 hit "Loca" has Sony Music in some hot water as a federal judge has ruled that the label is liable for copyright infringement. This after the song was traced back to Dominican songwriter Ramon "Arias" Vasquez. Vasquez testified that he met another singer, Eduardo Edwin Bello Pou, aka El Cata, eight years ago, and played him the song, which went by the name "Loca con su Tiguera." El Cata denied this, claiming "Loca con su Tiguera" was his own song, and that he wrote it. The judge decided that while Shakira's hips may not lie, her collaborators do. Of course, like most Shakira stories, I'm writing about this mostly so I can post one of her videos.




And with that, my time is up for the week, but I'll be back next week with more shots on all things pop.



Labels: Pop Shots
posted by Adam Bernard @ 7:00 AM