Pop Shots - Bad Buzz
Monday, July 14, 2014

Welcome to your weekly dose of pop world musings. Covering all things pop culture, this week Pop Shots is hitting you with thoughts on everything from Britney's cringe inducing audio leak, to ICP losing to the FBI, to the law coming down on Justin Bieber, and since it's Pop Shots you know everything is seasoned with a little bit of attitude.

* The internet was abuzz this past week when an un-Auto-Tuned vocal track of Britney Spears' "Alien" made its way onto YouTube. The audio, which has since been taken down, featured a warbling Spears sounding less like a singer, and more like a demonically possessed girl auditioning for American Idol. The song's producer, William (eat, drink, chew) Orbit, came to the defense of Spears, saying the audio is of a vocal warm up, not a final take. Regardless, it wouldn't be surprising if it resulted in a gateway to hell opening up and sending a few demons to earth.

* In some unfortunate news for fans of Insane Clown Posse, a federal judge dismissed the lawsuit brought by ICP against the US Justice Department and the FBI in response to the classification of the group's fans, aka Juggalos, as being members of a criminal gang. With this ruling, the FBI apparently now has the right to categorize fan bases as gang members. With that in mind, isn't it high time they do something about Beliebers?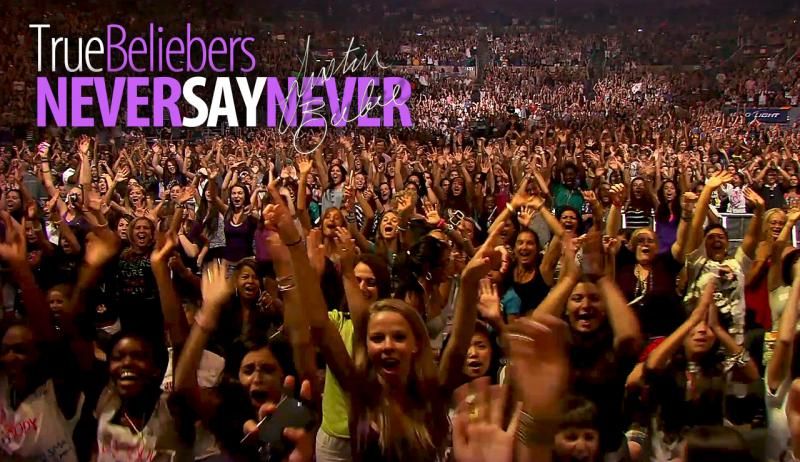 * Speaking of Beliebers, their hero, Maple Leif Garret, aka Justin Bieber, has been ordered to pay $80,900 in damages, and serve two years on probation, after pleading no contest to a misdemeanor vandalism charge for throwing eggs at a neighbor's home. The singer turned delinquent will also have to stay away from the victim, and the victim's family, for two years, and complete five days of community labor, as well as a 12 week anger management program. If the anger management program is anything like the one Chris Brown completed I'm sure everything is going to turn out just fine.

* Just weeks after revealing Marilyn Manson would have a role on the seventh, and final, season of Sons of Anarchy, the show is continuing its theme of casting aging rockers, as Courtney Love has been announced as the latest to be joining the cast for a multi-episode arc. Playing a "straight shooting" preschool teacher... wait, they're going to let Courtney Love around kids!? This should end well.

* If you haven't figured it out yet, Iggy Azalea's "Fancy" (featuring Charli XCX) is the song of the summer. It's been at number one for seven consecutive weeks, which is only three shy of the most weeks spent at number one of the singles chart by a female artist this decade, a record currently held by Rihanna's "We Found Love." Thanks to its rocket-like ascension to the penthouse, and because pop music is a beautiful thing, in the span of one year we've gone from singing along to Lorde opining, "We will never be royals," to reciting a chorus of "I'm so fancy." Anyone else think that's pretty cool?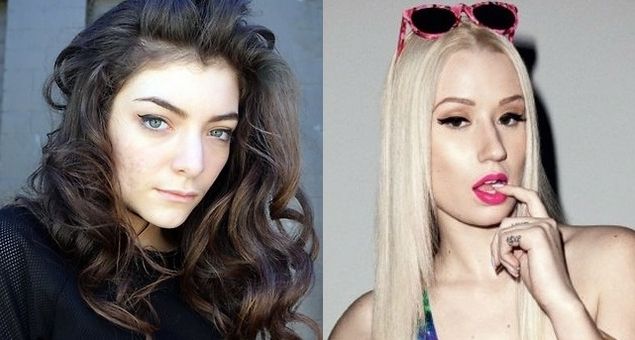 * The British are coming! The British are coming! Actually, the British are already here, and they're dominating the Billboard 200 album chart, as Ed Sheeran and Sam Smith currently hold the number one, and two, positions with their albums X, and In the Lonely Hour. The last time British artists had the top two albums in the US it was 1993, and the artists were Eric Clapton and Sting. If any guys out there were wondering, this would be a good time to work on your British accent. The ladies are really into that sort of thing right now.

* After a four year hiatus, Weezer has announced they will be releasing their ninth album, Everything Will Be Alright in the End, on Sept. 30th. Produced by The Cars' Ric Ocasek, who also produced the band's first, and third, records (The Blue Album, and The Green Album), Everything Will Be Alright in the End will hopefully launch the band back into the spotlight in such a way as to allow me to get some free meals from restaurants mistaking me for Rivers Cuomo.

* Finally, I need a late pass on Katy Tiz. The other day I was sent this video of her doing an acoustic version of her song "The Big Bang," and I'm really diggin it. Check it out.




And with that, my time is up for the week, but I'll be back next week with more shots on all things pop.



Labels: Pop Shots
posted by Adam Bernard @ 7:00 AM