Pop Shots - New Homes
Monday, June 23, 2014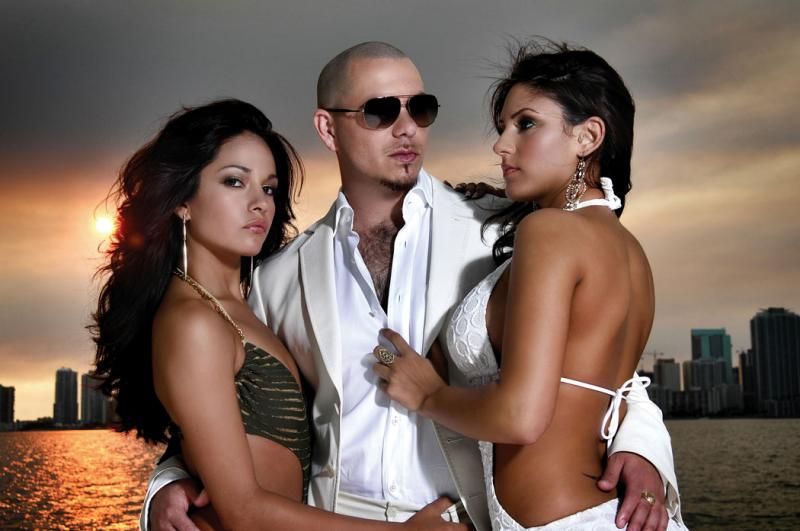 Welcome to your weekly dose of pop world musings. Covering all things pop culture, this week Pop Shots is hitting you with thoughts on everything from Pitbull being out on the street in a good way, Christina Milian being out on the street in a bad way, and Angie Martinez deciding on a change of address, and since it's Pop Shots you know everything is seasoned with a little bit of attitude.

* The Hollywood Walk of Fame's 2014 class was announced last week, and it includes three musicians. Producers Pharrell, and Dr. Luke, will be honored with stars along the famous walk, as will pop-rapper Pitbull. If the folks at the Walk of Fame have any sort of sense of humor they'll put Pitbull near a dog groomer, or a fire hydrant.

* Katy Perry has started her own record label, Metamorphosis Music, which will be a subsidiary of Capitol. She also made her first signing, inking pop singer Ferras (who I have a hazy memory of seeing open for A Fine Frenzy back in 2008). Ferras will immediately hit the road with Perry for her Prismatic Tour in North America. There is no word on if his signing will give him the ability to shoot whipped cream out his boobs, but this is Katy Perry we're talking about, she probably has the ability to make that happen.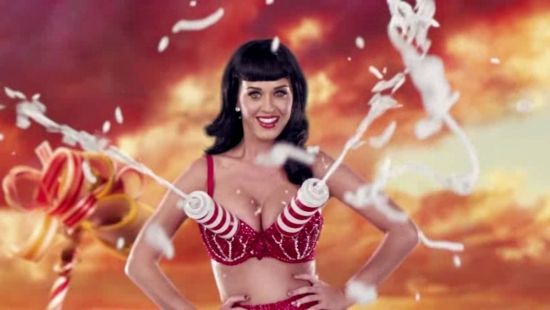 * Jay Z and Beyonce's grossly overpriced power couple tour may not be as well attended as they might have hoped. Live Nation, who is producing the tour, is trying to thwart stories of "dismal" ticket sales, saying the tour is on pace to gross $100 million for 19 shows, and top 850,000 tickets sold. The problem, however, is that many of those tickets are on the secondary market, so while they're sold, they weren't sold to people who plan on attending. Maybe next time Jay Z and Beyonce will just stream a show via StubHub, since that's where many of the seats they've sold currently are.

* Christina Milian has called off her engagement to Rap-A-Lot Records CEO Jas Prince, and moved her belongings out of the house they shared in L.A. The singer/actress who spent three seasons on The Voice as a host is clearly going for a life reboot, so the next time we see her it might be as a contestant on the show.

* Most of us remember Shanice. She was the girl who gave us the cheerful pop-R&B classic "I Love Your Smile" back in 1991. The Oprah Winfrey Network is banking on Shanice still having star power 23 years later, as they've picked up eight episodes of a reality series based on her life with her husband, Flex. The show bears the wildly creative title, Flex and Shanice. In a related story, all the science channels have rejected my pitch of a documentary series on solar power starring Len.




* Jack White's latest solo effort, Lazaretto, debuted at number one on the Billboard 200 this past week with 138,000 copies sold. 40,000 of those copies were vinyl sales, setting a new record (no pun intended) as the largest sales week for a vinyl album since SoundScan began tracking sales in 1991 (Pearl Jam's 1994 release Vitalogy previously held the record with 34,000 copies sold). While the new vinyl benchmark is impressive, I'm still waiting until the album out on 8-Track.

* According to D'Angelo's manager, Kevin Liles, fans can expect a new album from the R&B singer later this year. To put in perspective how long it's been since we've heard from D'Angelo, when his next release hits stores, the babies that were conceived because of his previous album will be in high school. IN HIGH SCHOOL!

* The Museum of Modern Art in NYC will be opening a Björk retrospective on March 7th of next year. As of now the dress code does not require a swan dress, but it should.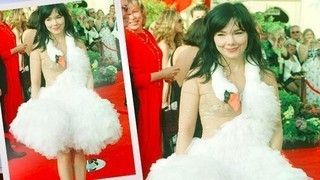 * Angie Martinez, who was one of Hot 97's most popular radio show hosts, abruptly left the station last week and joined in-city rival Power 105.1. The good news for Angie is she won't have to learn any new song titles, or artists, since the stations play the same eight songs four hundred times a day.

* One of rock's biggest feuds seems to be over as Dave Grohl and Courtney Love were on speaking terms at Nirvana's Rock and Roll Hall of Fame induction. The reconciliation was mutual, as Love was quoted by the UK's Daily Mail as saying, "It's time to make amends," while Grohl told The Hollywood Reporter, "We've had a bumpy past, but at the end of the day we're a big family, and when we hugged each other it was a real hug." There's no word on how this will affect Krist Novoselic's political aspirations, but at least Love now has a chance at being a member of his cabinet.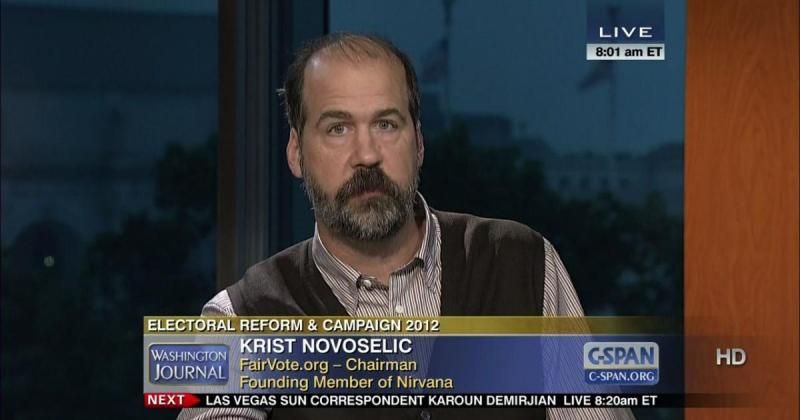 * In random biopic news, Zendaya has been tapped to play Aaliyah in an upcoming Lifetime movie on the R&B singer (a movie which her family is reportedly none too pleased about), and Ice Cube's son has been cast to play the teen version of his father in an upcoming N.W.A. biopic. In a related story, the casting process has been very slow going for my Len biopic project.

* Finally, Lady Antebellum's latest video has an interesting concept – Kate Upton looking hot, and drinking like a fish, with Tony Hale playing the role of the crazy bartender. You stopped reading after "Kate Upton looking hot," didn't you? I don't blame you, this one's a winner.




And with that, my time is up for the week, but I'll be back next week with more shots on all things pop.



Labels: Pop Shots
posted by Adam Bernard @ 7:00 AM