Pop Shots - Money Owns This Town
Monday, September 30, 2013

Welcome to your weekly dose of pop world musings. Covering all things pop culture, this week Pop Shots is hitting you with thoughts on everything from the hefty markup on Kurt Cobain's childhood home, to Jay Z's pricey new line of products, to a Miley Cyrus accessory that can be had fairly cheaply, and since it's Pop Shots you know everything is seasoned with a little bit of attitude.

* Kurt Cobain's childhood home was recently assessed at $67,000, but his mom is putting it on the market for $500,000. The walls still purportedly have some of Cobain's childhood handiwork, so if you were thinking of moving two hours outside of Seattle, and are interested in living somewhere that apparently hasn't been cleaned in 40 years, and will only cost you around seven or eight times its actual value, boy does Kurt Cobain's mom have a deal for you!

* Jay Z is teaming with Barneys for a holiday collection of products you won't be able to afford. The line will include a watch that features black alligator straps, and will run $33,900. Other things you can purchase for $33,900 include a pretty nice car, and half of a home two hours outside of Seattle as long as Kurt Cobain didn't once live there.

* DMX was a guest on Dr. Phil's show last week, and I, for the life of me, can't figure out which one of them it was a more desperate career move for. Let's just call it a push and pretend it never happened.



* Christina Aguilera has recorded a song, titled "We Remain," for the Hunger Games: Catching Fire soundtrack. If Xtina was still chubby I could make a crack about "We Remain" being about her baby weight. Since she's back to being fit, however, "We Remain" could be about the cookies in her cupboard she hasn't touched in months.

* The BBC caught up with Kanye West for what turned out to be a typically batshit insane interview with the producer/rapper. Of the litany of quotables, perhaps the best was when he expressed a desire to do "water bottle design," and architecture. During the interview he also mocked Lady Gaga's position as a creative director at Polaroid, saying, "What the fuck does she know about cameras?" It seems for all the things he plans on attempting, one thing Kanye won't be dabbling in anytime soon is self-awareness.

* A man accused to trying to break into Kid Rock's home has been sentenced to at least 46 months in prison. During those 46 months he'll find out there are far easier ways to pick up a bottle of Jim Beam and a case of Keystone Light.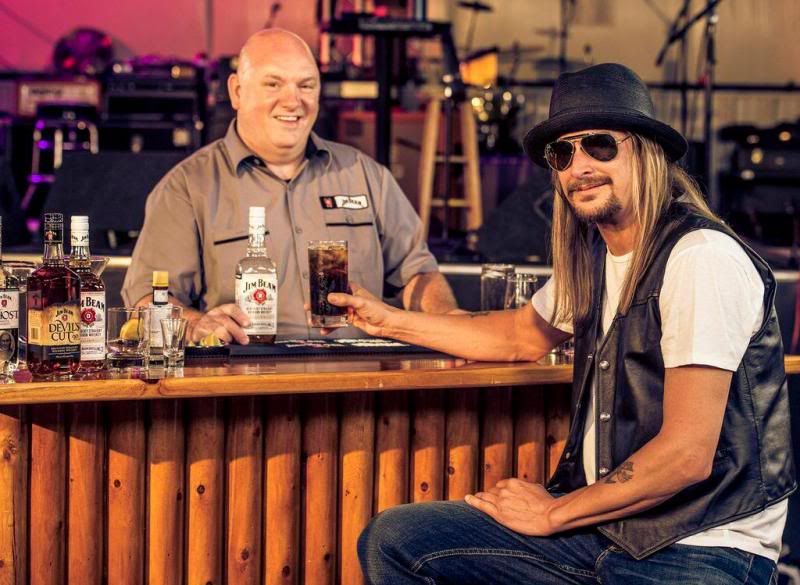 * Amazon is offering up replicas of the foam finger Miley Cyrus fondled herself with at this year's VMAs. Ladies, if you pair the $15 product with a pink football jersey you can be the person everybody hates at your local football stadium.

* The first of a five part documentary on EDM artist Afrojack has been released. The series, titled March of the Afrojack, will chronicle his rise to fame. If it's anything like March of the Penguins... well, we all know how that one ended.

* Mumford & Sons, just weeks after being kicked out of an Atlanta strip club, have announced an indefinite hiatus as a band. It sounds like somebody has become just a little too fond of big city living. Don't worry, I hear the Amish Mafia are already on the case, and will find a way to bring them back home.



* Jack Johnson topped the Billboard albums chart this past week, proving potheads can do things in a timely manner when motivated. In a related story, a bunch of white girls just got pregnant.

* Finally, the next time I move I want a couch that comes with Jenna McDougall.




And with that, my time is up for the week, but I'll be back next week with more shots on all things pop.



Labels: Pop Shots
posted by Adam Bernard @ 7:00 AM