Pop Shots - Along For The Ride
Monday, August 05, 2013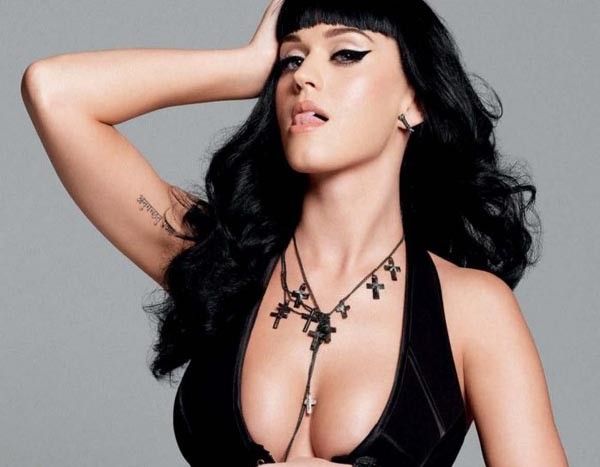 Welcome to your weekly dose of pop world musings. Covering all things pop culture, this week Pop Shots is hitting you with thoughts on everything from Katy Perry's newfound love of the trucking industry, to a judge telling Shakira's ex-boyfriend to hit the road, to JoJo wanting to get off her label's roller coaster, and since it's Pop Shots you know everything is seasoned with a little bit of attitude.

* Katy Perry is promoting her upcoming album, Prism, with a giant gold 18 wheel truck that dons her name, her album's title, and the album's release date of 10-22-13. Somewhere, Willa Ford is affixing a van wrap on a 1997 Kia Sportage hoping to get similar results.

* Simon Cowell has lowered The X Factor prize money from $5 million down to $1 million for the upcoming season of the show. Cowell was quoted as saying, "We got to a point where it was almost too much," adding, "we want artists to be artists. The prize is now $1 million, and they still get a Sony recording contract." In a semi-unrelated story, it has also been learned that Cowell is expecting a child with the wife of his best friend. OK, so their marriage is only on paper, as they're on their way to getting a divorce, but it's still kind of a greasy move. I also now have to wonder if the X Factor prize money went from $5 million to $1 million because one of their judges suddenly has a very big expense to deal with.

* Selena Gomez reached a new career pinnacle this past week when Stars Dance debuted at number one on the Billboard 200 albums chart with 97,000 copies sold. It marked the first ever appearance at the top of the chart for Gomez, who I'm still slightly upset was the "good girl" in Spring Breakers.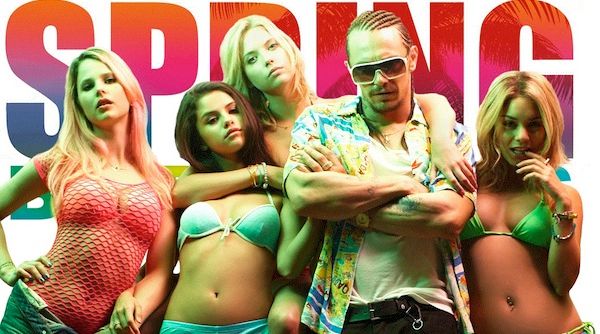 * An inside source is reporting American Idol's judges for next season will be J.Lo, will.i.am, and Keith Urban. You can also find the trio performing together on the latest edition of Now That's What I Call Collaborations From Hell.

* All three of the lawsuits against Shakira that were filed by her ex-boyfriend, Antonio de la Rua, have been dismissed by a Los Angeles Superior Court judge. The lawsuits claimed Rua built Shakira's brand, and was the brains behind the entire operation. He was seeking $100 million dollars, after initially seeking $250 million in a lawsuit against her in New York. Ironically, "rua" is Spanish for "high road," which is something de la Rua obviously has no interest in taking.

* Jack White's ex-wife, Karen Elson, has been granted a restraining order against the former White Stripes frontman. White has allegedly been harassing Elson, with whom he has two children. Of course, had she listened to his music before marrying him she'd have known well in advance that he was capable of being really annoying.

* Debbie Harry is reportedly mulling a break from Blondie. The Daily Mail caught up with the band's drummer Clem Burke, and he told them, "Debbie is 11 years older than the rest of us, so it's on her mind." Is there any way we can send a smoke signal to Jamie Lee Curtis to deliver Debbie a supply of Activia to keep her going? That's what that stuff does, right? To be honest, whenever I see Jamie Lee Curtis I think of True Lies and just kind of zone out.



* One Direction's Louis Tomlinson will be getting the opportunity to play for his hometown soccer team, the Doncaster Rovers, as the organization has signed the boy band member on a non-contract basis. Tomlinson, who could play for the Rovers' development squad this season, will wear the number 28. The Rovers hope Tomlinson will make an appearance for the club, with the aim of raising money for the Bluebell Wood Children's Hospice. It's a good thing Tomlinson likes soccer, and not baseball, though, because Bud Selig would have found a way to suspend Tomlinson for the remainder of the season, deeming the kid's hair gel a performance enhancing drug.

* Joan Jett is making a triumphant return as she's prepping the release of her first new album in seven years. The album, which will also feature the Blackhearts, will hit retailers in October, at which point Jett will be 55, and hopefully will have learned her lesson about letting Britney Spears cover her music.

* JoJo is suing her label, Blackground Records, in an attempt to get out of the seven album deal she signed with them when she was 12. According to her lawsuit, the now 22 year old singer says she should be able to break free of her contract since she signed it as a minor, and in New York, and California, even though her mother signed the original contract, JoJo, herself, can't be bound by it for more than seven years. Other issues she brings up in the lawsuit include losing out on business opportunities due to her contract, her closing window of opportunity in the world of pop music, the label's failure to release her third album, the label's inability to hold on to their distribution agreement, and a claim that Blackground stiffed the producers she was working with. The number of "Leave (Get Out)" references this invites are endless.




And with that, my time is up for the week, but I'll be back next week with more shots on all things pop.



Labels: Pop Shots
posted by Adam Bernard @ 7:00 AM