Pop Shots - Learning To Share
Monday, July 15, 2013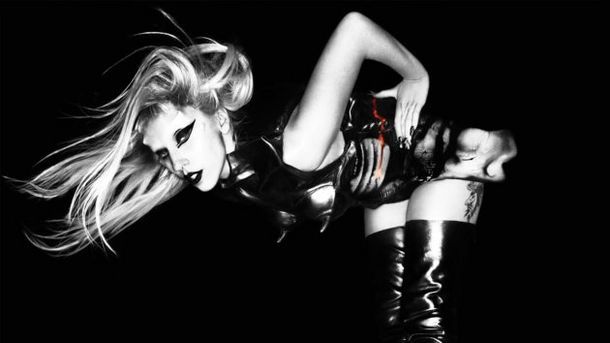 Welcome to your weekly dose of pop world musings. Covering all things pop culture, this week Pop Shots is hitting you with thoughts on everything from Lady Gaga sharing her "adrenaline," to Justin Bieber sharing something no one other than his doctor wants, to Toni Braxton and Babyface sharing the spotlight, and since it's Pop Shots you know everything is seasoned with a little bit of attitude.

* Lady Gaga has announced her third full length album, ARTPOP, will be dropping this November, and it will be accompanied by an app she describes as "a musical and visual engineering system that combines music, art, fashion and technology." She adds that it will help users share in the "adrenaline of fame." Insane pretentiousness? Thanks to Lady Gaga, there's an app for that!

* In sad news for those who are into both electronic music and safe sex, the rumors of a Daft Punk "Get Lucky" condom have been squashed by Durex. Last week the condom manufacturer said they have "no partnership" with the band. This could mean the Snoop Doggy Dogg diaphragms I heard about might also not really be in production.

* Mariah Carey took a tumble during the video shoot for the remix to her song "#Beautiful" this past week, and it sent her to the hospital with a dislocated shoulder. Carey's husband, Nick Cannon, was directing the clip, and I'm not sure what's really going on there, but shouldn't he know his wife's athletic limitations? Most of America already does since we saw her attempt to use a StairMaster in high heels on her ridiculous episode of MTV Cribs. Regardless of why it happened, I just hope the footage looks a little something like this




* A new Justin Bieber video hit the internet last week, but it wasn't of the musical variety. Instead, the teen singer was seen peeing into a mop bucket outside of the kitchen of an NYC restaurant. He then, for reasons no one knows, yelled "Fuck Bill Clinton!" Bieber has since apologized, but I feel the punishment should fit the crime. Since the custodial staff had to clean out their mop bucket due to Bieber peeing in it, they should each get to give him a swirlie.

* In the most impressive post-DOMA gay marriage yet, Adam Lambert will be joining the cast of Glee. The American Idol runner up known for his eyeliner and nail polish will actually butch up the show a bit.

* In an interview with Flaunt magazine, Beyonce attempted to reason her supporting of anti-childhood obesity campaigns while taking home $50 million to push Pepsi products on the American public. Her answer was as boring, and publicist created, as you would imagine, as she said, "Pepsi is a brand I've grown up seeing my heroes collaborate with. The company respects musicians and artistry. I wouldn't encourage any person, especially a child, to live life without balance. She added, "When you work out, take care of your body, rehearse as hard as I rehearsed in the commercial, I think it's great to have a Pepsi or Diet Pepsi when you want one. It's all about choices." So her heroes collaborated with Pepsi? Someone let Beyonce know the lead Uh Huh girl never got uppity and replaced half the group before going solo.



* When Hinder learned their frontman, Austin Winkler, would be hitting up rehab for a second time they hoped an American Idol would replace him for their current tour. First Hinder's manager reached out to season seven winner, David Cook, who turned out to be too busy, then he contacted season ten contestant James Durbin, who also couldn't join them on the road. In their stead, Jared Weeks from Saving Abel, and Marshal Dutton from Drankmore, will split the tour's dates. If Hinder really wanted to expand their audience, the Idol they should have gone after is Clay Aiken. OK, in all honestly, I really just wanted to create a #ClaymatesForHinder hashtag on Twitter.

* Toni Braxton is back in the studio, this time for a collaborative effort with Babyface that will be an album of duets. The project will be on Motown, and is scheduled to be released in the fall. My only question is how many songs about going broke can she write? She went from singing "Un-Break My Heart" to begging "Un-Freeze My Accounts."

* Finally, I spoke with British pop singer Natalia Kills last week, which gives me the perfect excuse to post her video for "Problem." I love this clip for so many reasons, and you'll understand all of them when you click play.




And with that, my time is up for the week, but I'll be back next week with more shots on all things pop.



Labels: Pop Shots
posted by Adam Bernard @ 7:00 AM