Pop Shots - Super Size It
Monday, June 17, 2013

Welcome to your weekly dose of pop world musings. Covering all things pop culture, this week Pop Shots is celebrating its fourth anniversary. It's wild to think I've been writing this column every week for four years. Like most anniversaries, I didn't realize it was coming until it was too late to do anything special for it, so, in honor of four years of Pop Shots, I'm going to do what I've been doing every week for the past four years – embrace, and poke fun at, some of your favorite famous folks. This week, Pop Shots is hitting you with thoughts on everything from Kanye West showing off his super sized ego, to MTV giving viewers a heaping helping of music videos, to Nathan Sykes returning to The Wanted in front of one of the biggest crowds they've ever seen, and since it's Pop Shots you know everything is seasoned with a little bit of attitude.

* Kanye West has been quite the busy man. First he was accused of cheating on Kim Kardashian, which, if true, would give us the answer to the age old question, "What Would Yeezus Do?," then he appeared in the New York Times, giving the most ego filled, detached from reality, interview in the history of mankind. He followed all of that up by becoming a father for the first time when Kim Kardashian gave birth on Saturday. Of course, if Kanye treats fatherhood like he's treated his rap career he'll have Rhymefest name the baby, but take all the credit for it himself.

* After 19 years of marriage, and five children, Billy Ray Cyrus' wife, Tish, has filed for divorce from the former country superstar. There is no word on who will get custody of Miley's twerking videos.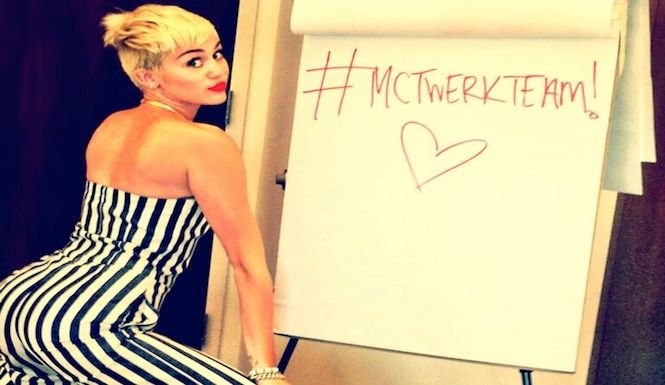 * MTV, along with VH1 and CMT, will celebrate the fourth of July by spending 12 hours doing what they used to do best - playing music videos. The video playlist will start at 6am, because apparently MTV thinks everyone should be up at the crack of dawn on a national holiday, and will reportedly give viewers the perfect playlist for their Independence Day festivities. You know, if I've said it once I've said it a million times, freedom sounds just like a Fall Out Boy megamix.

* Cher is going to be appearing, and performing, on The Voice's season finale on June 18th. We can only hope her most legendary duet partners will be coming with her.




* In front of a crowd of 80,000 people at Wembley Stadium in London, Nathan Sykes, who went under the knife for surgery on his vocal chords earlier this year, made his triumphant return to The Wanted during Capital FM's Summertime Ball. While his return to form is impressive, being that he's in The Wanted, and the majority of their fan base is screaming teen girls, Sykes could have come back with one of those voice boxes they put in cancer patients and nobody would have noticed the difference.

* Matt Pinfield revealed Nirvana co-founders Kurt Cobain and Kris Novoselic were arrested for something kind of funny when they were 18 years old. The two were hauled in when police caught them hanging out, and Kurt happened to be tagging the wall of an alleyway with an image of Scooby Doo and Shaggy in a sexually compromising position. Judging by his mugshot, had the era been right Kurt could have gone as Rob Thomas every Halloween.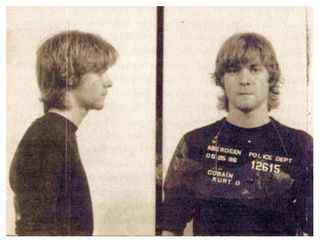 * Rapper 2 Chainz was robbed at gun point in broad daylight in the streets of San Francisco this past week. Somewhere, Young Berg is thinking, "Maybe I have a chance to do a song with him now!"

* Finally, Selena Gomez is sending us some seriously mixed messages. First she tells us that when we're ready we can "Come & Get It," but now she's saying we should "Slow Down" down the song. Well, what is it Selena? Can we come and get it, or do we need to slow down? Could you please make up your mind, all this start and stop driving is hell on my brakes.




And with that, my time is up for the week, but I'll be back next week with more shots on all things pop.



Labels: Pop Shots
posted by Adam Bernard @ 7:00 AM