How BBC America Became My Favorite Television Network
Thursday, June 27, 2013

It's been seemingly forever since I've had a favorite television network. There are so many of them at this point, with many having at least one or two great shows, that there hasn't been one that I always turn to. That is, until this year, which is when BBC America seemingly programmed their entire network to give me everything I love in life, and television. As I noted, a lot of networks have one or two great shows, but BBC America has four that I consider must-see TV, and that really speak to me. In my mind, they are to television what Def Jam was to hip-hop back in the 80s, I'm willing to check out anything they put out because their track record is so good. This is how they hooked me.




Orphan Black


Ever since Dollhouse went off the air I'd been looking for what I lovingly call a "mind fuck" television show, the type of program that gets in your head and has you transfixed by the complexities of the plot, as the characters are also attempting to figure out what's going on. I knew from the first commercial I saw for Orphan Black it was going to be interesting, and after episode one I was a fan. The story of a girl who discovers she's a clone, and is attempting to figure out how many of her there are, who created them, who is watching them, and for what purpose all of them were created, is a sci-fi masterpiece. Tatiana Maslany plays all of her characters so well that sometimes you have to remind yourself that she's one actress playing all of these roles. In addition to Maslany's greatness, Jordan Gavaris might be one of the more underrated supporting actors around, as he oftentimes provides the levity necessary to occasionally lighten up what could be an ultimately dark show. I was a little surprised to find out Orphan Black averaged only half a million viewers per episode, but I was one of those viewers every week, as this is one cult I'm happy to be a member of.





Copper


When I wrote my master's thesis on how real estate development in the Lower East Side of NYC effected the music scene there from the 1770s to the present, I never expected to see a section of that paper come to life. Copper has made that happen. Set in Five Points in 1864 (for season one), and 1865 (for season two), Copper really gets it right when it comes to the atmosphere, corruption, race and ethnic relations, and the way cops were viewed in the area, at that time. The show is incredibly well acted, and absolutely gorgeous from a visual standpoint. The sets are fantastic, whoever's in charge of wardrobe is keen on historical accuracy, and the grittiness really jumps out at you. The writing is also top notch. In episode one of season two, when the character of Francis Maguire said, "Tell Kevin Corcoran when he gets to hell I'll have the place sorted out for him," all I could think was, "this is yet another reason I love this show!" When you add to all that the fact that I've read, and written, extensively about the area, and I'm quarter Irish and I know what that part of my background went through in the area, it's easy to see why I'm addicted to Copper.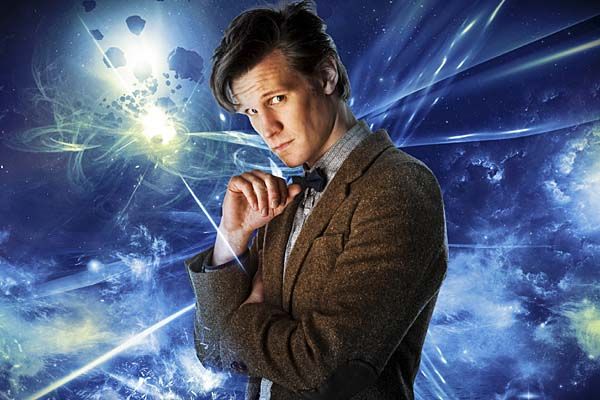 Dr. Who


Here's something a lot of people don't know about me; when I was born, my parents hoped my first word would be Tardis. With that in mind, you could say I was pretty much destined to become a Dr. Who fan. I can vaguely remember watching the show as a child, when the fourth Doctor, Tom Baker, was manning the Tardis. When I started to reacquaint myself with the show the theme music gave me flashbacks, and pretty big ones at that. I actually became giddy when I heard it. The music was always an indicator to me that I was about to see something wildly fantastic, be it Daleks, Cybermen, or anything else The Doctor might come across while traveling through time in his police box that's "bigger on the inside." Today, I'm a huge fan of Matt Smith's version of The Doctor (he's the twelfth Doctor in the series' 50 year history), and it should almost go without saying that I love Jenna-Louise Coleman (how could anyone not love her?). The show is the perfect marriage of sci-fi, time travel, and humor. Wait, did I just imply time travel isn't sci-fi? Maybe I'm just hopeful of one day having my own Tardis, which, incidentally, didn't turn out to be my first word.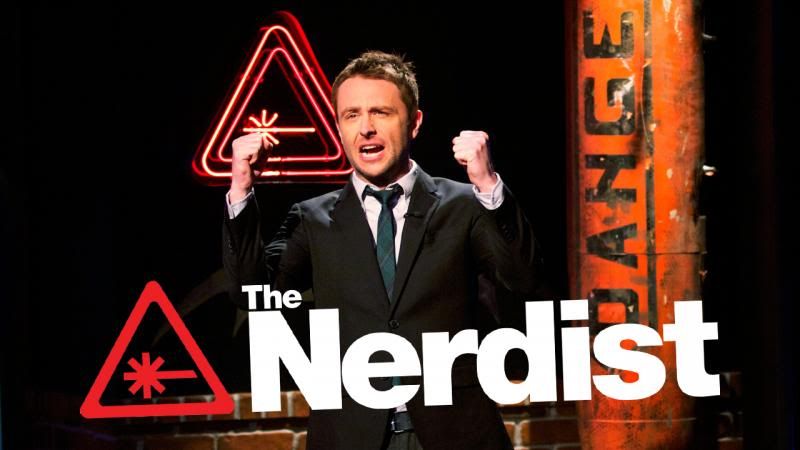 The Nerdist


Much like Orphan Black has been my perfect replacement for Dollhouse, The Nerdist has filled the hole in my life that was left when Attack of the Show went off the air. While the TV adaptation of Chris Hardwick's podcast is only vaguely like AOTS, it's filled with the kind of geek appreciation that made me love AOTS so much. It also doesn't hurt that one of my favorites from the final days of AOTS, Matt Mira, is on the show. The interviews are great, and the games they create are hilarious, especially their version of Mad Libs, and the insanely entertaining BBC-een It, where Hardwick and his guests try to guess if what Mira and Jonah Ray are describing are real shows the BBC once aired, or are completely made up (The Gnomes of Dulwich was an actual thing!). The Nerdist completely satiates my hunger for humor and geekiness in hour long blocks, and it occasionally has me running to Google to figure out what random nugget of fringe culture they just referenced. For all of that I am much appreciative.

So there you have it. That's how BBC America won me over. Now, about that Tardis...



Labels: Entertainment Commentary
posted by Adam Bernard @ 4:49 PM