Pop Shots - Special Feelings
Monday, April 22, 2013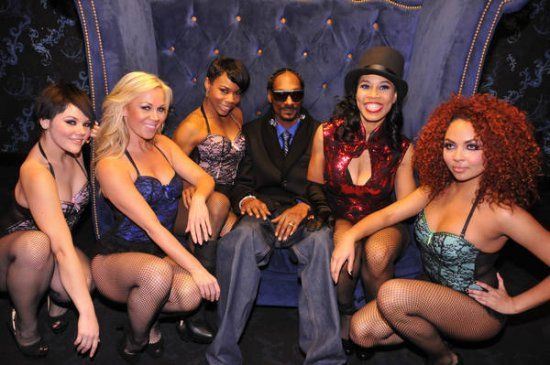 Welcome to your weekly dose of pop world musings. Covering all things pop culture, this week Pop Shots is hitting a milestone as today's edition marks column #200! In honor of this milestone, this week's Pop Shots is an expanded edition, hitting you with thoughts on everything from Britney Spears feeling blue, to why moms may soon be feeling Snoop Lion, to a Swedish court feeling it's time The Hives should pay The Cardigans a hefty chunk of change, and since it's Pop Shots you know everything is seasoned with a little bit of attitude.

* Britney Spears will be releasing a new song, titled "Ooh La La," for the upcoming Smurfs movie. If her recent hits are any indication, this time around the Smurfs are going to be kind of slutty.

* Apparently the whole Psy thing is going to ride out longer than anyone could have possibly imagined. His video for "Gentleman," the follow up to his international smash "Gangnam Style," racked up over 20 million views in its first 24 hours, more than doubling the previous record for first day views, which was eight million, held by Justin Bieber's "Boyfriend." In under one week "Gentleman" surpassed 125 million views. Here we all thought North Korea was supposed to be the Korea to worry about, but now we know that's been a clever ruse, and South Korea, in their Trojan horse of k-pop fun, have been the ones planning to take over! What have we done!?!?

* Paramore debuted at number one album on the Billboard 200 this week with sales of 106k of their eponymous fourth release. If you can name the members of Paramore other than Hayley Williams without looking them up, you win a cookie.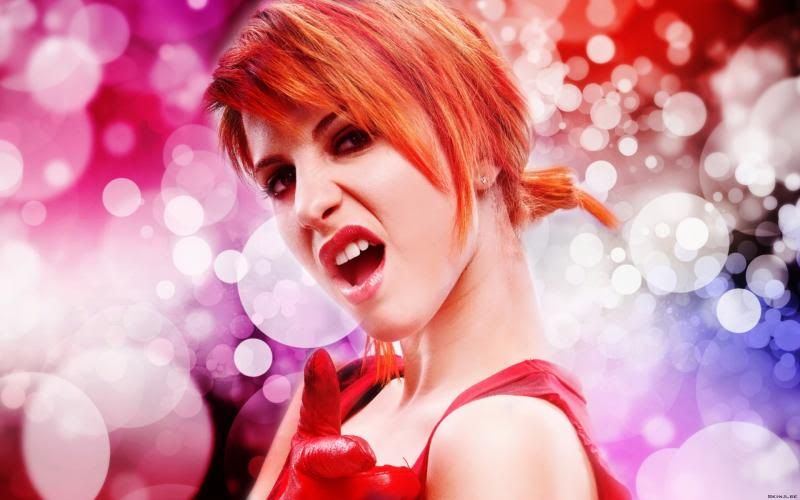 * Snoop Lion (formerly Snoop Dogg) will record the theme song of the new One Life to Live, and appear as himself in several episodes. Apparently the folks over at One Life to Live are going for that lucrative stay at home stoner mom fan base.


* The Hives have been ordered by a Swedish court to repay $2.9 million to The Cardigans, even though The Hives were completely unaware they had borrowed the money from them. The issue stemmed from Swedish outfit Tambourine Studios transferring money from bands who had an excess to bands who needed cash. At the time, The Cardigans had a surplus of funds, and The Hives were in need of a financial boost, so Tambourine made the exchange, they just happened to make that exchange without telling The Hives. In response, the entire world said, "ooh, so that's how The Hives got famous."

* The Wanted's Nathan Sykes had a terrible 20th birthday on Thursday as he spent it in an operating room in Los Angeles having throat surgery. This would be scary for most singers, but Sykes is in The Wanted, and their fan base of screaming girls might not even notice if he came back as a mime.



* When Justin Bieber signed the guest book at the Anne Frank House in Amsterdam with the message, "Truly inspiring to be able to come here. Anne was a great girl. Hopefully she would have been a belieber," the internet exploded with people calling Beiber a self-centered brat (and far worse). Just as the controversy had simmered down, Bieber's guitarist, Dan Kanter, decided to tell everyone his thoughts, in an extended letter, saying the teen singer's message was "in fact thoughtful and profound." If Anne Frank were here today she'd probably say, "hey dumbasses, I hid from Nazis as they attempted to systematically eliminate my people. Do you really think I care how someone signs my f*cking guestbook?"



* Aerosmith's Steven Tyler and Joe Perry were honored on Wednesday with the American Society of Composers, Authors and Publishers founders award for songwriting. They will be also inducted into the Songwriters Hall of Fame on June 13th. It was high time the people who penned "pink, it's like red but not quite" were bestowed this honor.

* Pentatonix has come through with another fantastic video, this one chronicling the history of music, from the 11th century to the present. What's most noticeable, other than the subtle, but very cool, switch from black and white to color when they get to the 1960s, is that the music of Queen really stands out. Positioned amongst all the music time has offered, there's no denying the greatness of Freddie Mercury and crew.




* Coldplay is releasing a comic book series named after their most recent album, Mylo Xyloto. If it's as dull as their music I'll consider it yet another attempt by the band to compete with NyQuil.



* The Billboard Music Awards have announced Tracy Morgan will be hosting this year's event. So the guy who once said if he found out his son was gay he'd stab him in the head will be on live television during prime time. This should go well.



* Finally, because this is the 200th Pop Shots, and I really really like you, I have a second video for you this week. Check out the hilarious Kollektictivet, and their clip for "Hit Song." It's the EDM lampoon you've been waiting for, and it will inspire you to do the Gloves Come Off dance (which you'll completely understand once you watch the video).




And with that, my time is up for the week, but I'll be back next week with more shots on all things pop.



Labels: Pop Shots
posted by Adam Bernard @ 7:00 AM