Pop Shots - Finders Keepers
Monday, April 08, 2013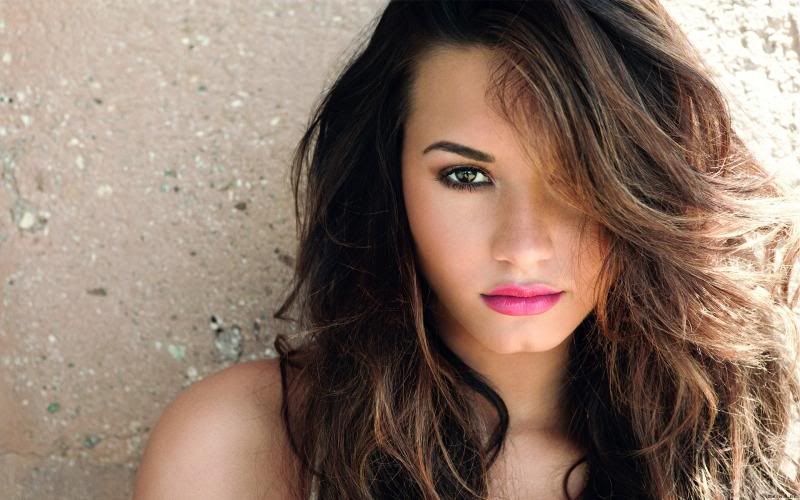 Welcome to your weekly dose of pop world musings. Covering all things pop culture, this week Pop Shots is hitting you with thoughts on everything from Demi Lovato keeping her seat on The X Factor, to Justin Bieber losing his monkey, to Snoop Dogg, I'm sorry, Snoop Lion, keeping things interesting with his music, and since it's Pop Shots you know everything is seasoned with a little bit of attitude.

* Demi Lovato will be returning to her judge's seat alongside Simon Cowell for the next installment of the US version of The X Factor. There's still no word on who will be filling the other two seats, vacated by L.A. Reid and Britney Spears, but rumors have included the names Katy Perry, John Mayer, Pink, and Ne-Yo. OK, Simon, I know you're reading this, so let me just tell you, if you put Katy Perry and Demi Lovato sitting next to each other on television for two hours you won't even need the rest of the show, you'd have a lock the 18-49 male demographic. Also, if you do that, can I have the other judges seat? At least let me audition, man!

* Justin Bieber had his capuchin monkey seized by customs officials at Munich Airport, and has now learned he has one month to provide German authorities with the proper papers in order to get it back. If he doesn't provide the papers, the monkey will be taken to an animal shelter that has experience with young capuchin monkeys. As an aside, this means that German authorities have now handled Justin Bieber's monkey far more than Selena Gomez ever did. (I will now use that Selena Gomez mention, which in actuality had nothing to do with the story, as an excuse to post yet another Spring Breakers pic.)



* In less monkey oriented Bieber news, the Canadian golden child, along with Miley Cyrus, Pitbull, LMFAO, and others, will be going back to school for a television special titled The Real Change Project: Artists for Education. Produced in association with Adopt A Classroom, and Office Depot, The Real Change Project will feature performances, interviews, and the aforementioned superstars introducing the world to the teachers who affected them most. Sadly, Chris Brown isn't going to be there with the teacher from his anger management program. They did such a great job together!

* In a hilariously misguided attempt at snagging a quality celebrity endorsement, eCigarette brand NJOY has just released a 50 second spot starring Courtney Love. Who on this planet would believe Courtney Love is on a quest for clean living? It wouldn't surprise me if after filming she ate the eCigarette in hopes of it providing some kind of high.

* The Teen Choice Awards have announced their 15th annual awards show will take place at Los Angeles' Gibson Amphitheatre on August 11th, and will be broadcast live from 8pm - 10pm ET/PT. The show's hosts, performers, presenters, and nominees will be announced soon, but all I want to know is how can I score one of those sweet surfboards? C'mon, guys, can't you hit me off with one for "Favorite Car Karaoke Singer," or "Favorite Blogger?" It would look amazing in my office!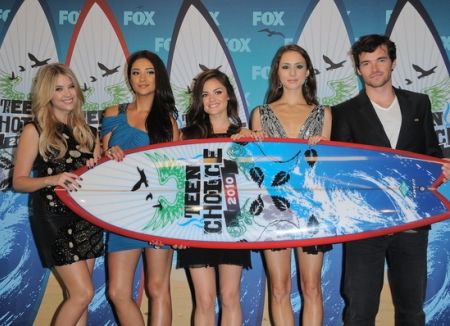 * In grown up award show news, the Billboard Music Awards won't be held until May 19th, but the first round of performers were announced this past week. The list includes Taylor Swift, Bruno Mars, Justin Bieber (who apparently has to be in as many stories as possible this week), Miguel, and the one and only Prince, who will be honored with the Billboard Icon Award. Billboard Icon? Not bad for a guy who once wore ass-less pants (and how glad are you that I decided not to post THAT picture!).

* Two men were found guilty of plotting to murder, and rob, Joss Stone. The potentially deadly duo were sentenced to a minimum term of ten years and eight months in prison. On the plus side for Stone, two people are still paying attention to her.

* In a collaboration that has to have been created by picking names out of a hat, Miley Cyrus, and The Police's drummer, Stewart Copeland, are featured on Snoop Lion's (aka the artist formerly known as Snoop Dogg) new stoner single "Ashtrays and Heartbreaks." The song features Cyrus singing a chorus that starts, "Now my buzz is gone and I need to re-up on reality." What might be the strangest thing about this collaboration, however, is that it actually works. Check it out.




And with that, my time is up for the week, but I'll be back next week with more shots on all things pop.



Labels: Pop Shots
posted by Adam Bernard @ 7:00 AM