Pop Shots - Tours & Tribulations
Monday, February 25, 2013

Welcome to your weekly dose of pop world musings. Covering all things pop culture, this week Pop Shots is hitting you with thoughts on everything from Justin Timberlake's upcoming gigs, to Lady Gaga having to cancel her tour, to Morrissey wanting a major menu change at the Staples Center, and since it's Pop Shots you know everything is seasoned with a little bit of attitude.

* Justin Timberlake and Jay-Z have announced a co-headlining tour, but in terms of Justin Timberlake announcements that was a distant second to the one about him hosting Saturday Night Live again. Yes, JT will be back in action on SNL, which is actually funny whenever he's on it, on March 9th. He'll also be the musical guest, but something tells me the best musical number will involve him in a costume.

* Have you ever wondered what would happen if you combined the Black Eyed Peas and the Transformers? Well, in less than nine months you won't have to wonder anymore because Fergie and Josh Duhamel is expecting their first child. The Vegas line for awful "lady lumps" jokes during her pregnancy is infinity.

* Lady Gaga has joined the likes of Bo Jackson, Alex Rodriguez, and your grandmother, in needing to take some time off for hip surgery. The injury forced her to cancel the remainder of her tour, although she says the operation is "just a bump in the road." In a very "life imitating art" moment, Gaga's now living her video for "Paparazzi."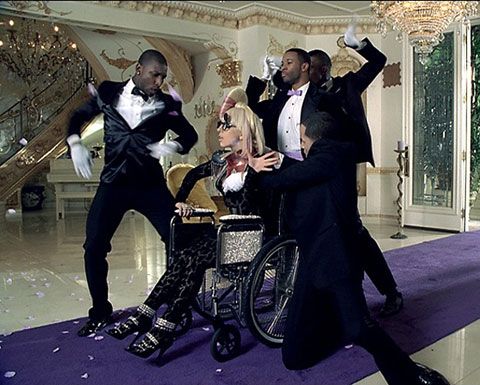 * America's Got Talent, which is America's favorite grammatically incorrect talent show, has added some spice to their row of judges with Mel B, aka Scary Spice, replacing Sharon Osbourne, who left due to a dispute with NBC regarding her son and a totally different show. The seat stays British with Mel B because as a post revolutionary war concession, we told Great Britain that although they couldn't rule over America, we'd still listen to their opinion on who juggles produce the best.

* One of pop's biggest party music makers, Pitbull, has yet another reason to celebrate, as a judge has dismissed Lindsay Lohan's lawsuit against him. Lohan tried to claim Pitbull's lyric "I got it locked up like Lindsay Lohan" was a violation of publicity and public rights, and caused her emotional distress, but the judge ruled the song was a protected work of art (really, he called a Pitbull song a work of art!), and to add insult to injury he sanctioned Lohan's lawyer for plagiarism in the lawsuit. This lends credence to my theory that if you're willing to work with Lindsay Lohan in any capacity you're probably terrible at what you do.

* Blink 182 drummer Travis Barker has opted out of the band's Australian tour, citing his extreme fear of flying as the reason he won't be making it. The fear of flying is from the horrific 2008 plane crash he was involved in, and has nothing to do with Mya's second album.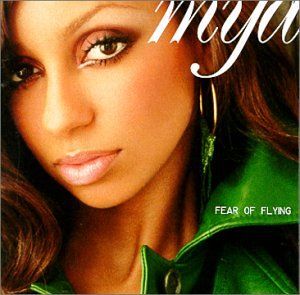 * Douchey vegan Morrissey tried to hijack the Staples Center, requesting they close all of their McDonald's, and make rest of the concessions stands not serve any meat, for the night of his performance there. One of his representatives announced the meat ban would happen, but the higher us at the Staples Center released a statement of their own, saying meat would still be on the menu. Apparently, for Morrissey meat is murder, but it's totally OK for a multi-millionaire to try to displace minimum wage workers from their jobs. Yeah, classy fellow.

* Pearl Jam's seminal album, Ten, has become the 22nd album to reach ten million in sales since Nielsen SoundScan began tracking data in 1991, which, coincidentally, was also the year Ten was released. According to the data, for the week ending February 17th the album moved nearly 4,000 copies (up 159% from the week before), to reach, and break, the ten million mark. This also means 4,000 people have no idea they can buy albums used.

* Finally, for everyone who complains that all Taylor Swift does is sing about her ex-boyfriends, at least she doesn't sing about being a goddamned pirate!




And with that, my time is up for the week, but I'll be back next week with more shots on all things pop.



Labels: Pop Shots
posted by Adam Bernard @ 7:00 AM

Follow
Email List
Fresh Interviews

Veruca Salt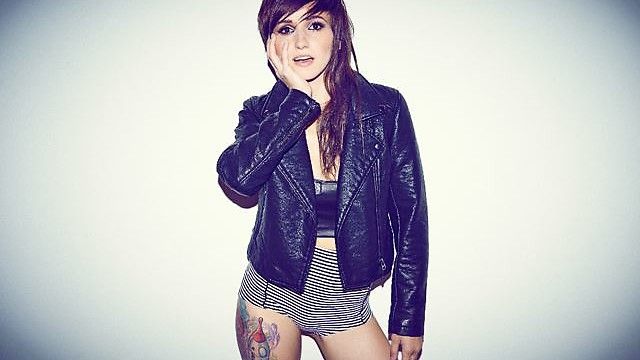 Lights

Pentatonix
Latest Podcast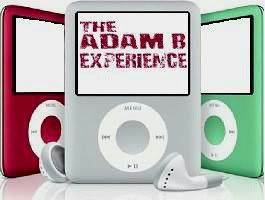 The Adam B Experience Episode #78
Stand-Up Comedy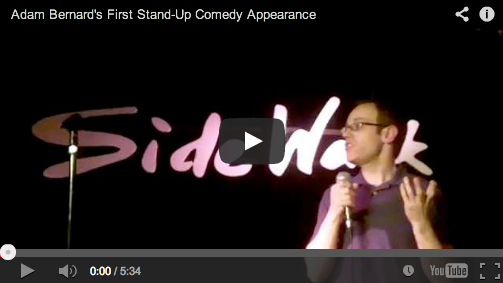 My set from Soce's
First-Timer's Show (April '14)
B-Lister Nation
B-Listers are a select group of artists that were featured in my Artist Of The Week series that ran every Monday from April of '06 to April of '11. All of these artists have two things in common; extreme talent, and a flight path far too under the radar for my liking. They took on the title of B-Listers as they embraced being featured by me, Adam B. Check out the AOTW Archives for all the interviews.
Friends of Adam's World
60 Second Review
Adam John | Kid Kryptic
Always Home and Uncool
AngryMarks
Backpack Cat
Claudia Alick
Definitely Amazing
Gangstarr Girl
Fly Like Dove
FreeHipHopNow
Halo Doesn't Suck
I Are Conscious
iHeartDilla
Jesse Abraham
Joey K's Place
Jus Rhyme
Ken Morico
Life of a Rockstar
MC Larny Rocks
Nappy Diatribe
Nobody Beats The Liz
Paul Gargano
Pay Us No Mind
Popular Opinions
Ramblings of the BK GrrlGenius
RapDirt
RapReviews
Sleep Dirt
Speech Is My Hammer
Stamford Talk
The 54 Reality Show
The BillaBlog
The Race to Nowhere
xo Publicity
Member Of