Pop Shots - Continuing Trends
Monday, December 24, 2012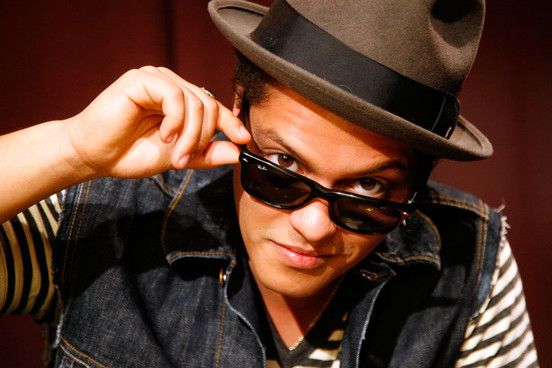 Welcome to your weekly dose of pop world musings. Covering all things pop culture, this week Pop Shots is hitting you with thoughts on everything from Bruno Mars getting locked out of yet another place, to Madonna touring successfully despite being a complete horror, to Adele reigning atop the iTunes album sales chart for a second straight year, and since it's Pop Shots you know everything is seasoned with a little bit of attitude.

* Bruno Mars is in desperate needs of a good locksmith. First he gets "Locked Out Of Heaven," and this week Taylor Swift kept him locked out of the number one spot on Billboard's album chart. Mars' Unorthodox Jukebox opened with 192k in sales this past week, while Swift's Red, which was in its fifth week, had a haul of 208k. Up next for Mars is locking himself out of his car while finishing up some last minute Christmas shopping at the mall.

* Kelly Clarkson is now sporting an engagement ring as she said yes to her boyfriend, Brandon Blackstock. If the two write their own vows you can expect Clarkson's to be angst filled and somehow reference the transgressions of previous boyfriends.

* In more engagement news, Deadmau5 proposed to girlfriend Kat Von D via Twitter, and she replied with an emphatic yes. With his giant mouse head, and her tattoo covered body, this may be the closest we ever come to a cartoon wedding in real life.

* Thanks to insanely high ticket prices, Madonna topped Billboard's list of highest grossing tours in 2012. She also topped my list of gross tours. Seriously, you're grandma aged, Madonna, give the cheerleading outfit to Goodwill and stop showing your breasts. If you weren't rich you'd be on the next installment of MTV's True Life "I Have Embarrassing Parents."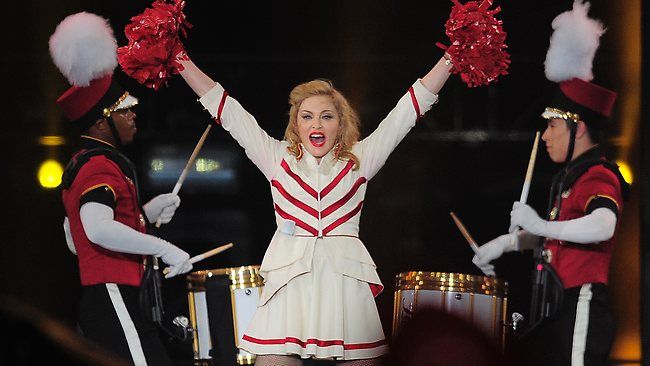 * Cassadee Pope beat out Scottish rocker Terry McDermott, and Minnesota soul man Nicholas David, to become this season's winner of The Voice. The former Hey Monday lead singer is now primed for solo success, and the rest of Hey Monday really hopes her next house has enough guest rooms for all of them to live in.

* For the second straight year Adele's 21 has been the top selling album on iTunes. I do not have year end sales number for Ben & Jerry's Ice Cream, but I'm sure there's a correlation.

* A collection of love letters sent by Mick Jagger to Marsha Hunt, who is believed to be the inspiration for the Rolling Stones' song "Brown Sugar," were sold at Sotheby's for a whopping $301,000. In a related story, D'Angelo desperately wants you to care who the inspiration was for his song "Brown Sugar."

* L.A. Reid announced he's leaving The X Factor after this season. Here's hoping they replace him with Kevin Federline. Not only would it be fun to see K-Fed judging talent based on how much money he thinks he can get out of the contestants after impregnating them, it would give us the Britney - K-Fed reunion the world needs.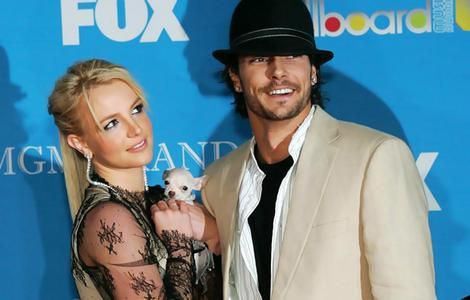 * In the best use of our court system yet, Richard Catalano's five year quest to blast the music of Justin Timberlake while driving to work reached the Florida Supreme Court, and he won. Catalano was given a $73 ticket back in 2007 for violating a then new law that prohibited motorists from playing music that is "plainly audible" from 25 feet away. The Florida Supreme Court gave their best rendition of "Cry Me a River" to those lawmakers, however, saying the state law violated the U.S. Constitution's First Amendment, which guarantees freedom of expression. My only question is, when can we get Richard Catalano's face on our money?

* Finally, since it's the holidays, here are some hot girls breaking stuff in the desert. (My invite to this party must have gotten lost in the mail)




And with that, my time is up for the week, but I'll be back next week with more shots on all things pop.



Labels: Pop Shots
posted by Adam Bernard @ 7:00 AM