Pop Shots - Something Hot For Ya
Monday, November 19, 2012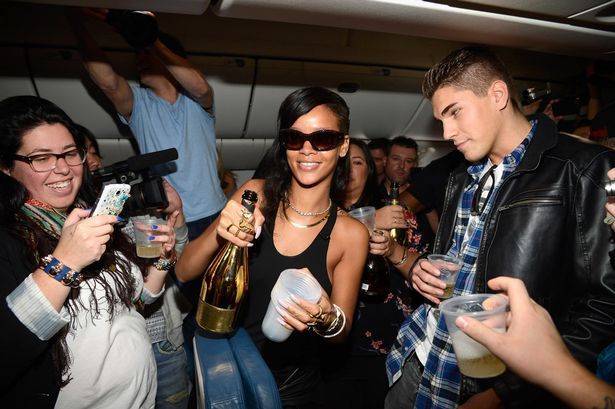 Welcome to your weekly dose of pop world musings. Covering all things pop culture, this week Pop Shots is hitting you with thoughts on everything from Pandora feeling the heat from the likes of Rihanna and Billy Joel, to the paparazzi who chased Justin Bieber finding his way out of hot water, to the very hot acts who've booked major New Year's Eve gigs, and since it's Pop Shots you know everything is seasoned with a little bit of attitude.

* Rihanna, Billy Joel, and 123 other musicians who say they are fans of the streaming music service Pandora, have come together to oppose the company's push for Congress to pass the Internet Radio Fairness Act, which would change how artists are compensated. The musicians argue the bill would cut the amount of money an artist receives when their songs are played over the internet by 85%. This is important to artists like Rihanna, who was most recently seen popping $200 bottles of champagne and having a party on the plane that was taking her to perform in seven different countries in seven days. She totally needs that extra streaming money, guys!



* Lady Gaga tweeted out that Versace will be designing all the clothes for her next tour. This is interesting because I had no idea Versace designed giant eggs, or worked with meat. Maybe she means Lou Versace, her local butcher. That would make sense.

* The criminal charges filed against a paparazzi who pursued Justin Bieber in a high seed chase in Los Angeles were thrown out this past Wednesday when Judge Thomas Robinson said the state's anti-paparazzi law, which criminalizes dangerous driving when taking photos commercially, is too vague. In response to this I have three words of advice for Bieber, and any other celebrity being pursued by a paparazzi - Super Mario Kart. A well place tortoise shell, or banana peel, can make all the difference in the world.



* Legendary rock band INXS announced that after 35 years, and two lead singers, they're calling it a career. So the band that gave us "Need You Tonight," "New Sensation," and "Suicide Blonde" won't be heard from again, but Creed is currently on tour? This doesn't seem fair. This doesn't seem fair at all.

* Selena Gomez has announced a March 2013 release date for her next album. Something tells me her collaboration with Justin Bieber may be mysteriously left off the track listing.

* Conor Maynard is going on a tour, and he's letting his fans to tell him which cities he should hit through a special social networking campaign where the more fans tweet, share, watch, comment on, and "like" Maynard-related content, the more points they earn for their city. If this goes anything like the recent Pitbull-Walmart campaign, Maynard should start packing for Alaska now.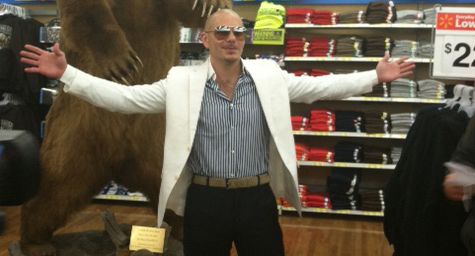 * The first two major musical options for New Year's Eve have been announced. You can either brave the elements to see the odd combination of Jay-Z and Coldplay in Brooklyn, or stay at home and watch Taylor Swift on this year's edition of New Year's Rockin' Eve. Out of those three acts I know which one I'd rather kiss at midnight.

* Phillip Phillip's "Home" has jumped to number one on the Triple A (Adult Album Alternative) chart. It's the fifth chart on which the song has reached the top spot. Of course, the only people who listen to Triple A radio are the folks who work in banks, and that's because they're forced to, so expect your favorite teller to be cursing the name Phillip Phillips any day now.

* Chris Isaak will be performing at this year's Macy's Thanksgiving Day Parade. Actually, a lot of artists are going to be performing at this year's Macy's Thanksgiving Day Parade, but I mention Isaak because it gives me an excuse to post THIS




And with that, my time is up for the week, but I'll be back next week with more shots on all things pop.



Labels: Pop Shots
posted by Adam Bernard @ 7:00 AM

Follow
Email List
Fresh Interviews

Veruca Salt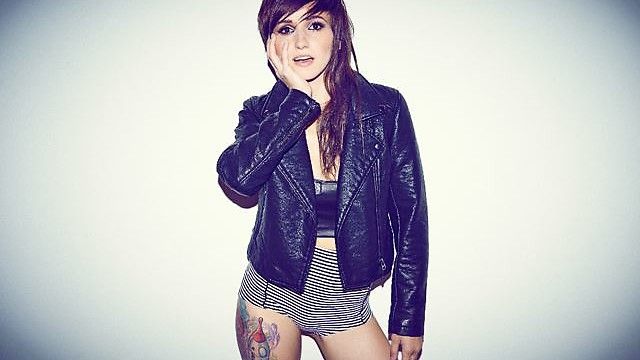 Lights

Pentatonix
Latest Podcast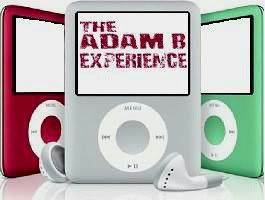 The Adam B Experience Episode #78
Stand-Up Comedy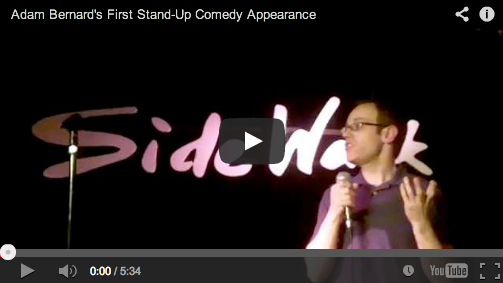 My set from Soce's
First-Timer's Show (April '14)
B-Lister Nation
B-Listers are a select group of artists that were featured in my Artist Of The Week series that ran every Monday from April of '06 to April of '11. All of these artists have two things in common; extreme talent, and a flight path far too under the radar for my liking. They took on the title of B-Listers as they embraced being featured by me, Adam B. Check out the AOTW Archives for all the interviews.
Friends of Adam's World
60 Second Review
Adam John | Kid Kryptic
Always Home and Uncool
AngryMarks
Backpack Cat
Claudia Alick
Definitely Amazing
Gangstarr Girl
Fly Like Dove
FreeHipHopNow
Halo Doesn't Suck
I Are Conscious
iHeartDilla
Jesse Abraham
Joey K's Place
Jus Rhyme
Ken Morico
Life of a Rockstar
MC Larny Rocks
Nappy Diatribe
Nobody Beats The Liz
Paul Gargano
Pay Us No Mind
Popular Opinions
Ramblings of the BK GrrlGenius
RapDirt
RapReviews
Sleep Dirt
Speech Is My Hammer
Stamford Talk
The 54 Reality Show
The BillaBlog
The Race to Nowhere
xo Publicity
Member Of