Pop Shots - Sliding Home
Monday, November 26, 2012

Welcome to your weekly dose of pop world musings. Covering all things pop culture, this week Pop Shots is hitting you with thoughts on everything from over half a million people taking One Direction's Take Me Home album title literally, to a very valid reason for Fiona Apple to stay at home, to Rihanna keeping people away from their homes, and since it's Pop Shots you know everything is seasoned with a little bit of attitude.

* Just weeks after Taylor Swift moved 1.2 million copies of Red, and a little over a month after Mumford and Sons moved 600,000 copies of their latest, Babel, One Direction continued the theme of people still wanting to buy albums, debuting at number one on the Billboard chart, selling 540,000 copies of Take Me Home. What this basically means is, if you aren't selling albums now there's a good chance it's because people just don't like your music.

* People who attended the final two shows of the North American leg of Madonna's MDNA tour were treated to something really special - hours and hours of time to get to know their fellow concert goers. The "get to know your neighbor" time was brought to them by a main act that left a gap that ranged from 60-90 minutes between when the opening act went off the stage and she finally decided to grace it. Madonna offered no explanation as to why she wasn't hitting the stage until after 11pm, but if VH1 ever does another edition of Rock of Love Charm School I'm sure Sharon Osbourne would be willing to teach her some manners.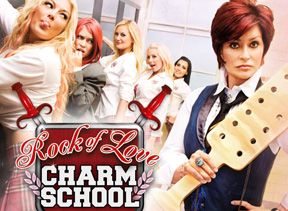 * Justin Bieber didn't have much luck with a judge a few weeks ago when a paparazzi was let off the hook for chasing him in a car, but this past week he fared much better as the charges that alleged he beat up a paparazzi were thrown out due to insufficient evidence. In actuality I think there was plenty of evidence that Bieber didn't do it. The fact that he still doesn't break three digits on the scale is enough for me to believe he didn't beat up a grown man.

* In more Bieber brew-ha-has, the AMAs gave the boy wonder every award they could possibly give him, including Artist Of The Year, but despite this, and a long list of great performances, the award show brought home its lowest TV audience ever. Maybe all the recent album sales have made the industry cocky, but this ratings letdown is a clear indicator that although things are picking up, people still care way more about the NFL, and zombie apocalypses, than a music industry award show. Next time don't put it up against Sunday Night Football and The Walking Dead and maybe you'll get people to watch. Either that, or set it up so that zombies are let loose on the losers after each award is announced.



* Fiona Apple canceled her upcoming tour dates in North and South America to be with her ailing dog. Apple's 13 year old pitbull, Janet, is apparently extremely sick and appears to be dying. In a handwritten letter she posted on her website, Apple apologized for the cancelation. No apologies were necessary, though, as it would have been criminal of her (no pun intended) to leave her longtime companion while she's in such a sorry state.

* Rihanna's weeklong attempt at recreating the movie Soul Plane, just with members of the press, didn't go so well. There were complaints that ranged from long waits, to a lack of bathroom and water access, to the wondering of where Rihanna went after the first day. The "Where Have You Been" singer had everyone asking that question as she disappeared after the initial takeoff and photo op. One witty person on board even created a "Missing" poster with Rihanna's face on it. The singer, who reportedly lip synced all of her shows, issued an apology, claiming she had to preserve her voice. Preserve her voice? For what? Screaming "help" when the thing between her and Chris Brown gets serious again?

* Finally, to end things on a much lighter note, this video by Colette Carr makes me happy for so many reasons that inflatable swan humping doesn't even rank in the top three.




And with that, my time is up for the week, but I'll be back next week with more shots on all things pop.



Labels: Pop Shots
posted by Adam Bernard @ 7:00 AM