Handicapping Season Three of The Voice
Saturday, November 03, 2012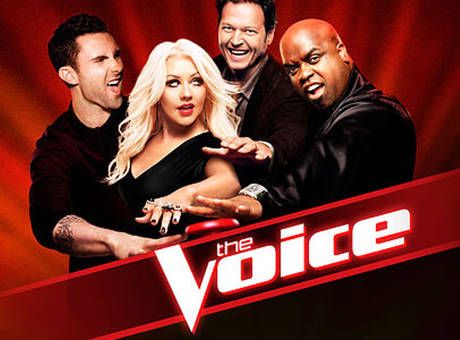 For each of the first two seasons I have accurately predicted the winner of The Voice after the Battle Round. For season three they changed the rules a bit, so I decided to wait until after the new Knockout Round to put together my thoughts on this season's contestants. Another rule change, the fact that each team doesn't have to be represented in the final four, throws a pretty big wrench into the prediction process, as well, but I'm still going to go through the contestants team by team before giving my final analysis of who I feel will come out on top. Here we go!

Side Note - Artist pictures are in order of when they're mentioned in the story, and do not necessarily represent who I think is the best on each team. Also, I don't mention everyone, so the singers that are pictured at the end of each row aren't always named in the article.




Christina Aguilera's final five has some very good talent. Vocally, Devyn DeLoera might be the best of the group. De'borah has the most interesting story, and at times can sound just like Lauryn Hill, but her being different will wear off over time. Once she's been on our TV screens week after week we won't see her as different, we'll see her as De'borah, so she'll have to show us who she is past her looks and initial story if she wants to continue on. Sylvia Yacoub also shouldn't be ignored in this group, and her voice probably won't allow that to happen. Out of everyone here, I think DeLoera has the best shot at being in the final four.





The winner of this competition is probably going to come from Blake Shelton's team. He doesn't just have one great singer, he has three. Pop punk singer Cassadee Pope has been the favorite since day one, and is fantastic, but don't sleep on Scottish rocker Terry McDermott (who I still maintain could be Nigel Tufnel's long lost cousin). He has an amazing voice, and stage presence. Teenage rocker Michaela Paige also has a great voice and seems to already know how to use it, which is impressive for her age. I'm not saying Team Blake will have three of the final four when all is said and done, but I am saying it wouldn't surprise me to see at least two of these singers in the final four. If this was the NCAA basketball tournament, Team Blake would be the old school ACC, or Big East.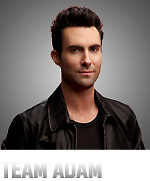 All the singers on Adam Levine's team are solid, and I think everyone, myself included, was surprised by Loren Allred's performance in the Knockout Round. She became a darkhorse to represent this team at the end with the way she sang Amy Winehouse's "You Know I'm No Good." Melanie Martinez has my favorite voice on this team, and although her unique renditions of pop songs are my particular taste, and Dia Frampton and Lindsay Pavao took a similar route very far in this competition in previous seasons, I'm not sure if the reconfigured final four is going to have room for a singer like Martinez. Amanda Brown is the standout of this group, as she seems to be able to do just about anything. Joselyn Rivera has a ton of potential, and if she can grow quickly, could find herself going far in the competition.






Cee Lo Green's team is a mish-mosh of just about everything you can think of, which, probably not coincidentally, represents him perfectly. Nicholas David has THE voice in this group. Hopefully his "hipster Jesus" look won't deter anyone from voting for him, because when he sings it's really something special. Cody Belew has been growing on me as the weeks have gone by, and I see definite darkhorse potential there. MacKenzie Bourg, who one of my friends pointed out looks like a cross between me and Justin Bieber, has the singer/songwriter thing on lock, and even if he doesn't end up in the final four I can't imagine him not getting a deal. He's about to go from performing in coffee houses to strumming his guitar on much bigger stages.

My final four, with the revamped rules taken into consideration, are...




Terry McDermott, Nicholas David, Cassadee Pope, and Devyn DeLoera, in that order (1-4), with Amanda Brown and Michaela Paige being the last two on the outside looking in.

What do you think? Who else is watching, and who are you rooting for?



Labels: Entertainment Commentary
posted by Adam Bernard @ 8:30 AM