Pop Shots - Seeing The Future
Monday, October 15, 2012

Welcome to your weekly dose of pop world musings. Covering all things pop culture, this week Pop Shots is hitting you with thoughts on everything from Justin Bieber's potential for becoming a hippie, to Ke$ha invading your bookshelf, to the Cher Lloyd song high school seniors will be crying to come summer, and since it's Pop Shots you know everything is seasoned with a little bit of attitude.

* Justin Bieber's musical director and guitarist Dan Kantner may have doomed the world to a future of smelly hippie babies from Bieber and Selena Gomez. This is because Kantner took the couple to their first Phish concert, and it had a profound effect on the Canadian wunderkind. The result of Bieber's foray into Phishdom was apparent at one of his recent shows in Oakland, CA, when he teased performing their song "Sand" in the middle of his set. Here's hoping Bieber truly embraces Phish, and the Phish lifestyle, because it would be great to see him star in a remake of Up In Smoke.

* Beyonce has backed out of being in Clint Eastwood's remake of A Star is Born, citing scheduling conflicts, but adding "hopefully in the future we will get a chance to work together." OK, Beyonce, I have two questions for you - 1) Since you don't really seem to be doing anything, isn't your scheduling conflict really just attending Nets games? And 2) You do realize how old Clint Eastwood is, right? When you say you hope to work with him in the future your next shot might be reading his eulogy.

* Sarah Brightman is about to take her career to new heights - outer space! The classical soprano has been approved for a trip to the International Space Station aboard a Russian spaceship, with a departure date that will be sometime between 2014 and 2015. Lance Bass has already asked if he can sneak on in her luggage.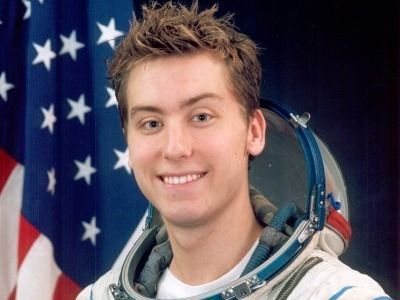 * Have you ever looked at your bookshelves and felt like something was missing because there wasn't anything written by Ke$ha on them? Well, if that's been what's torturing your soul, you're in luck, as Ke$ha will be releasing a memoir chronicling her rise to fame, titled My Crazy Beautiful Life, on November 20th, two weeks in advance of her next album, Warrior. I gotta give her props for the pre-Thanksgiving release of her book, which will give us all something to talk about at the dinner table. There's nothin like some turkey and "Tik Tok."

* In "we are family" news, researchers at Ancestry.com, who are hell bent on determining everyone is committing incest in some way, shape, or form, have found Justin Bieber is related to Avril Lavigne, Celine Dion, and Ryan Gosling. Bieber and Dion are 10th cousins, while he and Gosling are 11th cousins, and he and Lavigne are 12th cousins. Somewhere, Kevin Bacon is reading this, thoroughly unimpressed.



* Britney Spears and Halle Berry seem like an unlikely pairing, but what they've both joined the lineup for CBS' one hour, kinda way too far after the fact, special We Will Always Love You: A Grammy Salute to Whitney Houston. Britney won't actually be performing on the special, which will air November 13th, but she'll be able to show the teens she's mentoring on The X Factor how to read a teleprompter and throw to a clip like a pro!

* Every handful of years we get a huge pop song celebrating friendship. TLC gave us "What About Your Friends," Rihanna gave us "Umbrella," and now Cher Lloyd is hitting us with "Oath," which also features Becky G. Bold prediction - this will be the song every high school girl cries to with their friends next summer when they find themselves going to different colleges.




And with that, my time is up for the week, but I'll be back next week with more shots on all things pop.



Labels: Pop Shots
posted by Adam Bernard @ 7:26 AM