Pop Shots - Bad Medicine
Monday, October 08, 2012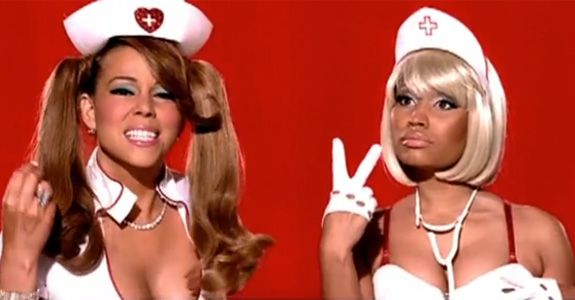 Welcome to your weekly dose of pop world musings. Covering all things pop culture, this week Pop Shots is hitting you with thoughts on everything from Mariah Carey and Nicki Minaj not playing well together, to a bunch of artist fan clubs finding out a little too much about their fans, to Foo Fighters and Underoath not requiring doctors orders to figure out they need a break, and since it's Pop Shots you know everything is seasoned with a little bit of attitude.

* A grainy, blurry, only halfway audible, behind the scenes video from the American Idol auditions hit the net this past week and caused quite the commotion. Besides making the Paris Hilton sex tape look like a Brian De Palma masterpiece, the video showed Nicki Minaj yelling at Mariah Carey, and is supposedly an indication of a rift between the two. Of course, this is more than likely just a work to get people interested in the show being that the two woman have worked together in the past with no problems whatsoever. That being said, I don't think Nicki wants to go crazy-for-crazy with the woman who once brought an ice cream truck onto TRL, and attempted to use the fitness equipment in her home in high heels. Nicki, you may play crazy, but Mariah's actually been there!

* If you, or someone you know, is a child under 13 who's a big fan of Justin Bieber, Selena Gomez, Demi Lovato, or Rihanna, Warner Music's Artist Arena may know more about you than they should. Because of this, the unit of Warner that runs their online fan club sites has agreed to pay $1 million to settle charges that it illegally collected personal data from its users that were under the age of 13. They also have to delete all of the data they collected that violates the Children's Online Privacy Protection Act. In a related story, Jerry Sandusky's prison work program is not going well.

* Adele has been tapped to sing the theme for the next James Bond movie, Skyfall. Apparently Skyfall is going to be all about a mean ex-boyfriend.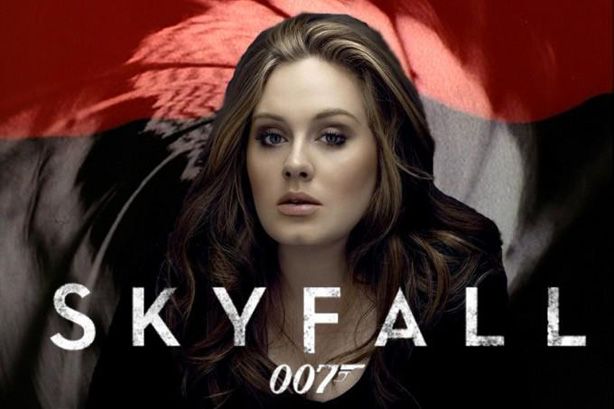 * Mumford & Sons scored the year's biggest Billboard debut with sales of 600,000 copies of their latest release, Babel, nearly doubling the year' previous sales week record holder, Justin Bieber's Believe, which sold 374,000 the week it hit stores. In a related story, some of you have really weird taste.

* It's a bad day to be a deaf kid. After taking a commanding lead in Chegg's Taylor Swift on Campus contest, the Horace Mann School for the Deaf was disqualified, giving the free concert to something called Harvey Mudd College. Horace Mann, instead, will received $50,000 in cash, and $10,000 in musical instruments. I think we all learned a valuable lesson from this - Horace Mann and Harvey Mudd aren't just cartoon billionaire sounding names, they're places that really love songs about breaking up with John Mayer.

* In relationship news, Dave Grohl announced that Foo Fighters will be going on hiatus for a while, and Christian metalcore band (yes, that's really a thing) Underoath announced they will be having their farewell tour in 2013. A small part of me believes that maybe this is happening because people are buying Justin Bieber and Mumford & Sons albums.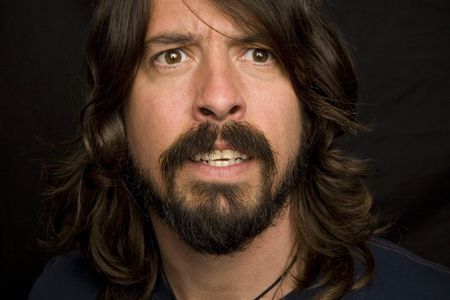 * Due to a statistical quirk, Lil' Wayne has surpassed Elvis as the king of the Billboard singles chart. Thanks to his appearance on The Game's latest song, "Celebration," Wayne's name has now graced the chart 108 times, many of those times, however, are like this one, as a guest feature. Also, it should be noted Billboard's singles chart didn't exist until 1958, and Elvis has numerous hits before then. The true embarrassment, however, is that while Wayne and Elvis are at the top as solo artists, Glee trumps everyone with 204 entries on the chart to date. What this means is, for as much as people like Lil' Wayne and Elvis, they'd still rather hear someone else do their songs.

* Finally, Ke$ha is back with a new single, "Die Young," and a potentially seizure inducing lyric video for it. You know what watching this clip makes me think - how come I'M never the one Ke$ha sits down next to on the subway!




And with that, my time is up for the week, but I'll be back next week with more shots on all things pop.



Labels: Pop Shots
posted by Adam Bernard @ 7:28 AM