Pop Shots - Long Strange Trips
Monday, August 06, 2012

Welcome to your weekly dose of pop world musings. Covering all things pop culture, this week Pop Shots is hitting you with thoughts on everything from Beyonce's major ego trip, to Cee Lo Green moving up a company's corporate ladder, to Snoop Dogg not booking any flights to Norway anytime soon, and since it's Pop Shots you know everything is seasoned with a little bit of attitude.

* Beyonce has revealed she wants to star, direct, and produce a movie about... herself. This is really big for Beyonce, and women everywhere, because with a project like this Beyonce is breaking through the glass ceiling of douchbaggery (or is that technically a glass floor?) and making it so that not just men, but women can be known as douchebags. Go on great trailblazer, you are the Betty Friedan of douchebaggery.

* When Katy Perry's "Wide Awake" hit number one on Billboard's Nielsen BDS-based Mainstream Top 40 chart, it marked the ninth song of hers to reach the top spot there, tying a record held by Rihanna. The Mainstream Top 40 chart has only been in existence for a little under twenty years, but this is still quite the accomplishment. It is not, however, a reason to go out and date John Mayer, which Perry is rumored to be doing. If Perry's going to date a Fairfielder, it should be a witty guy who wears glasses and writes a weekly pop music column, and I think I know where she can find one of those.

* HBO is creating a documentary on The Rolling Stones. To reach the band's target audience they'll be airing it between nap time & the early bird dinner.

* Bret Michaels has broken off his engagement, which means it's time for Vh1 to back up the booty bus and start casting for another season of Rock of Love. Also, if there's any way to bring Ashley back, they should. We have all missed her insights regarding life, like "people who eat basil are lame." She should really take over for Confucius and write for fortune cookies.



* Cee Lo Green, of Goodie Mob, Gnarls Barkley, and The Voice fame, has been named the Chief Creative Officer of Primary Wave Music, which is the management, marketing, and music publishing company he signed with in 2010. No word on whether Purrfect The Cat will be getting his own office, but you know his demands will be high, and they will be met.

* American Idol season 11 winner Phillip Phillips has become the most unlikeliest of winners at this year's Olympic games. He's not an athlete, but his song, "Home," is being used by NBC during their Olympic broadcasts. This has sparked a huge spike in sales for Phillips. By the end of the tracking week "Home" was expected to move 200,000 downloads, which means it could reappear in the top 20 of the Billboard Hot 100. In a related story, every artist who ever had a song played during a Slamball game is wondering why they're still broke.

* Jermaine Jones, who was also a contest on season 11 of American Idol before being disqualified when producers found there were outstanding warrants for his arrest, pleaded guilty this past week to the charge of giving a false name. For his transgression Jones received a meager $200 fine, plus $30 in court costs and $125 in related penalties. The irony is no one knows who the heck Jermaine Jones is anyway, so he could have used his real name and still been completely anonymous.

* Lily Allen is no more. Don't worry, this isn't an obit for the cheeky British singer, she's just decided to go by her married name full time, and that includes her recording career. So whenever her next album comes out you'll have to look for it under Lily Rose Cooper. This also means hangin with Mrs. Cooper is now cooler than Hangin with Mr. Cooper. Sorry, Mark Curry.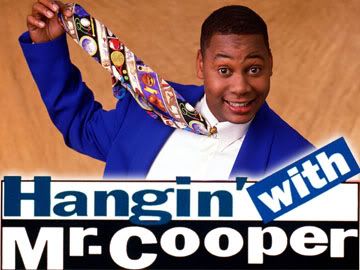 * Stephen Colbert has launched his own concert event - Pepsi Presents StePhest Colbchella '012: Rocktaugustfest. The concert's lineup includes The Flaming Lips, fun., Grandmaster Flash, Grizzly Bear, and Santigold, and it will be held on New York City's Intrepid Sea, Air & Space Museum on Friday, August 10th. Colbert will then showcase a performance and an interview from each artist on The Colbert Report. In a press release, Colbert said of the event, "We are gonna rock the boat, which won't be easy because the Intrepid displaces 41,434 tons." He also added, "does Bonnaroo have cruise missiles? I think not." Come to think of it, cruise missiles are exactly what Coachella is missing, as well.

* All Sheryl Crow wants to do is have some fun, but a crazed stalker named Phillip Gordon Sparks had other plans. Sparks made wild claims on his Facebook page that the singer broke into his house looking for a gun, and filmed him without his knowledge. He capped everything off by telling an employee at SAG-AFTRA that he was going to "just shoot" Crow, at which point Crow felt a restraining order was necessary. This is quite possibly the worst, but still completely understandable, reaction to "Picture" still being played on the radio on a daily basis.

* Even though Selena Gomez has stated her next album, due out sometime in 2013, will have nothing to do with her current beau, Justin Bieber, that doesn't mean Bieber won't be all over it. The Canadian teen pop star is taking a stab at writing and producing for his girlfriend. Once that collaboration is complete, Selena Gomez will start her next acting gig, a starring role in the indie film Parental Guidance Suggested, which is based on Ric Browde's 2000 novel While I'm Dead... Feed the Dog. This all begs the question, when did the girl from Wizards of Waverly Place become the busiest person in entertainment?

* Thanks to an incident last month where he was found in possession of eight grams of marijuana at Kjevic Airport in Kristiansand, Snoop Dogg has been banned from Norway for two years. This is a shame, because Snoop was really looking forward to next year's Viking Festival.



* When the music industry defeated torrenting site The Pirate Bay in court, the pretense was the owner of the site would have to pay nearly a million dollars in damages to compensate artists and rightsholders for their losses. Now that the labels have won, however, they have a different plan for that money - they're going to use it themselves. It's been revealed that all their winnings will be going to the IFPI (International Federation of the Phonographic Industry) in Sweden and London, not to pay back the artists they claimed they were fighting for, but to create more anti-piracy campaigns. Essentially, the artists who had their work stolen, have merely had the organization thieving from them changed from The Pirate Bay, to their own label.

* A bevy of new music videos were released this past week. Leading things off is Justin Bieber's latest, "As Long As You Love Me," which features an angry Michael Madsen punching him in the face. I swear, Bieber's team is genius for coming up with a concept that will get people who dislike Bieber to watch the video. Also, the song actually isn't half bad (crap, did I type that out loud?). We also have Matchbox Twenty's video for "She's So Mean," which stars hellacious hottie terrorizing the band. Carrie Underwood's latest, "Blown Away," just hit the net and it's a bit of an homage to The Wizard of Oz... well, if Dorothy had an alcoholic father. Last, but not least, Tristan Prettyman played a little cat and mouse with a real white tiger for her video for "My Oh My."


* Finally, do you ever get the feeling that you might be watching porn?







And with that, my time is up for the week, but I'll be back next week with more shots on all things pop.



Labels: Pop Shots
posted by Adam Bernard @ 7:27 AM