Pop Shots - Too Much Idolatry
Wednesday, May 30, 2012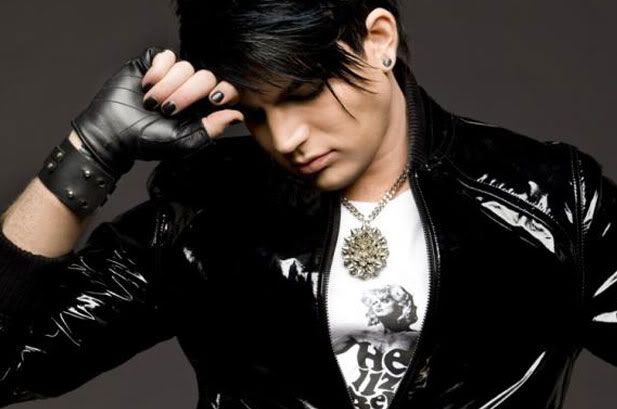 Welcome to your weekly dose of pop world musings. Covering all things pop culture, this week Pop Shots is hitting you with thoughts on everything from the plethora of American Idol news that includes happenings involving their new winner, two old winners, a judge, and two former contestants, to an attempt at a unique musical milestone, to an artist that totally wants to get you into bed, and since it's Pop Shots you know everything is seasoned with a little bit of attitude.

* Adam Lambert topped the Billboard albums chart this week with his latest release, Trespassing. He knocked another former American Idol winner, Carrie Underwood, from the top spot, in what seems like an evil plot to have the show dominate all pop music news this week. You'll see what I mean in a second.

* Idol judge, and occasional Fiat driver, Jennifer Lopez, who America somehow allowed to become famous again, is hinting that she might be "too busy" to do another season of American Idol. Apparently the script for the next Anaconda just looks too good to pass up.



* In even more American Idol news, Phillip Phillips, whose parents must have heard Harlem World rapper Blinky Blink and said "let's name our kid like that," was voted the show's season eleven champ. To celebrate he immediately ripped the single they were making him sing, saying, when it comes to "Home," "I don't write songs like that." In an interview with The Hollywood Reporter, he continued, adding "the song that I did tonight that supposedly is my single, it's not really my single, I told them it's not my single. I have my own stories to tell, (but) I couldn't do my song [on the finale]; we just didn't have enough time." Normally I'd say this guy just aimed a gun directly at his foot, but judging by how poorly most of the recent Idol winners have done, maybe he's being smart to distance himself from what the show wants him to do.

* Also on the Idol finale, season five contestant Ace Young, who, sadly, is no relation to the short lived video game and cartoon hero Space Ace, proposed to season three runner up Diana DeGargmo. Because this is Idol, however, even his proposal had an ad placement in it, as Young said to his now fiance, "we have conquered Broadway together; we have created all your new music together... We have an amazing group of people around us, and, with the help of David Webb Jewelry, I have a way to make this fun last forever." Nothing says "love" like making your proposal a paid on-air promotion.

* In non-American Idol news (yes, there actually is some), a photographer is accusing Justin Bieber of roughing him up outside of a theater in Calabasas, CA. I'm sorry, but have you seen Justin Bieber? He doesn't even break 80 pounds with his pockets full of change and a brick in each shoe. He's about as likely to have punched someone as he is to have peed standing up.

*Jack White is attempting to set a world record. No, it's not for album sales, or downloads, or even for paleness, it's for the most metaphors in a single concert. Apparently he deemed this easier than making a solo album people actually want to listen to.

* George Clinton has settled his song lawsuit with the Black Eyed Peas that had been ongoing since December of 2010. The suit claimed the Peas used one of his songs without permission in remixes to their song "Shut Up." The terms of the settlement were not disclosed, but since it's George Clinton we can assume drugs and multicolored hair accessories were involved.



* Elton John was forced to cancel his performance dates in Las Vegas this past weekend due to a respiratory infection. The entire city reacted by saying "great, now where are we going to go to see someone singing in elaborate costumes?"

* With Donna Summer and the Bee Gees' Robin Gibb passing away in the same week all disco balls will be hanging at half mast until further notice. Apologies to all tall nightclub attendees. Watch your head.

* In addition to disco having a terrible week, Go-Go music also took it on the chin as the Godfather of Go-Go, Chuck Brown, passed away. The world is slightly less funky than it was a week ago.

* Closing things off on a high note, or, more precisely, a smooth note that will make you want to grab the nearest attractive person and make out with them, Sade has released a live CD and concert DVD, both of which were recorded during her Bring Me Home tour in 2011. The tour... ah, why am I still writing, you're not reading anymore, you're making a baby, aren't you? I'll take that lack of reply as a yes. Here's some Sade to help.




And with that, my time is up for the week, but I'll be back next week with more shots on all things pop.



Labels: Pop Shots
posted by Adam Bernard @ 7:24 AM